Author J.K. Rowling has once again been causing a stir with fans of her Harry Potter universe.
In an interview for the special features on the Blu Ray release of the new Fantastic Beasts: The Crimes of Grindelwald, J.K. Rowling describes Dumbledore's and Grindelwald's relationship as "intense and passionate" and that it is "key" to the characters' development.
She went on to shed some light on her perception of the relationship between one of the franchise's most beloved characters, Albus Dumbledore, and the antagonist of the latest film, Gellert Grindelwald.
"Their relationship was incredibly intense, it was passionate – and it was a love relationship, but as happens in any relationship, gay or straight or whatever label we want to put on it, one never knows really what the other person is feeling. You can't know," said Rowling.
However, her comments have been met with anger from some fans who believe that the characters have been wrongly represented with a lack of evidence behind it.
Fans took to Twitter to voice their displeasure towards the author, signalling that enough is enough from Rowling and her revisions to Harry Potter lore.
J.K. Rowling reveals Dumbledore and Grindelwald had an 'intense' sexual relationship. https://t.co/cgs6LmUWXJ pic.twitter.com/EGUjnJHptE

— Complex Pop Culture (@ComplexPop) March 14, 2019
Some Rowling supporters believe that her recent revelations are little more than an attempt to portray herself as being more inclusive.
J.K. Rowling has sparked a lot of negative reactions on social media regarding her vocal opinions about her characters.
Rowling has been given the 'meme treatment' and has been trending worldwide over the course of the last 48 hours due to the scale of backlash.
Fans of the franchise have argued on Twitter that nothing she says is supported by her novels and that she makes these bold statements to try and gain popularity.
This is not the first time J.K. Rowling has added new dimensions to her play by adapting the Harry Potter and the Cursed Childs cast.
Noma Dumezweni was cast as Hermione in the recent play adaptation created by JK Rowling.
The controversy came about because of Noma's ethnicity: being a black actress despite playing a role that many believed was originally for a white female.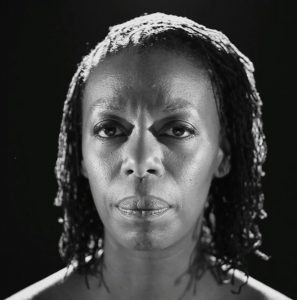 Ethnicity was a big subject surrounding the most recent instalment of the Harry Potter franchise, as Rowling cast a South Korean actress to play Nagini; a villainous character who aided Voldemort.
@jk_rowling listen Joanne, we get it, you didn't include enough representation when you wrote the books. But suddenly making Nagini into a Korean woman is garbage.
Representation as an afterthought for more woke points is not good representation. https://t.co/UIrR7yiKQD

— Jen Saw Captain Marvel ✨ (@J_A_Moulton) September 26, 2018
J.K. Rowling did not agree with the statement though.
The Naga are snake-like mythical creatures of Indonesian mythology, hence the name 'Nagini.' They are sometimes depicted as winged, sometimes as half-human, half-snake. Indonesia comprises a few hundred ethnic groups, including Javanese, Chinese and Betawi. Have a lovely day 🐍

— J.K. Rowling (@jk_rowling) September 26, 2018
The representation of different ethnic and cultural backgrounds as well as the inclusion of LGBTQ+ characters is something that J.K. Rowling has used in the past and continues to promote.
What is your opinion? Feel free to answer the poll on our official Twitter account if you believe this is good representation or not.
Do you think @jk_rowling recent comments on the Crimes of Grindelwald Blu-ray are good or bad for the Harry Potter franchise? #Harrypotter #JKRowling #WizardingWorld #FantasticBeasts #dumbledore #lgbt

— StoryHub (@StoryHubDerby) March 18, 2019