Walsall Football Club stalwart Stuart Sinclair has been discussing his place of privilege as a footballer during the COVID-19 pandemic.
The Saddlers currently occupy 19th place in the EFL League Two table in what has been an already difficult season for most.
Fans have been unable to attend to spur the side on through rough patches, while football was unable to continue underneath the Vanarama National League.
The hard-working midfielder has been taking things into perspective after a full season playing in the pandemic.
With all that has happened, he has been citing his appreciation for being able to remain firmly within a strong social group.
"It's funny because you don't realise it," Sinclair said.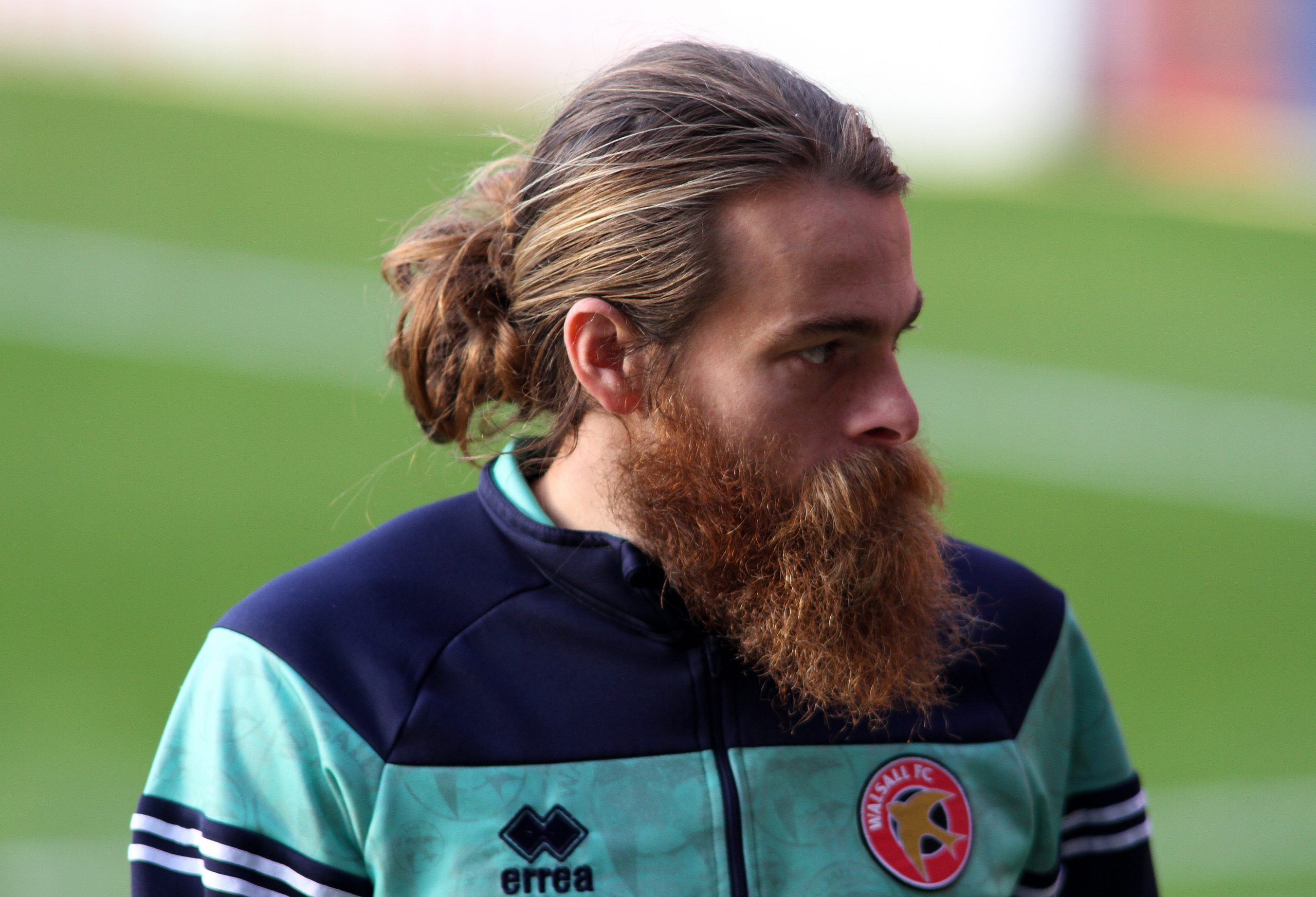 "Our lives as footballers haven't overly changed, other than the supporters been missing and not being able to interact with them – which is a massive shame. We've still been able to be around people. A lot of people haven't been able to do that at all.
"It's definitely been possible to ease the mental strain that a lot of other people may have experienced, which is not a nice situation at all. It's only until you sit back and realise it. You go: 'Wow, we've been really fortunate that we've been able to carry on in our profession."
As the turgid season comes to a close, the players are understandably disappointed – but grateful they are able to communicate with each other openly and honestly during a time where a lot of people cannot do the same.
Sinclair is incredibly aware of this, valuing his team's comradery as a support network over anything else. "The lads will talk on the WhatsApp group mostly every day," said the number seven. "You're always communicating. The lads are extremely close. Everyone's together so that is a support network in itself.
"There are other support networks, like the coaching staff and the staff outside of the playing squad. Then you have the PFA and those kind of support networks as well. I think the most important network is having the lads together and having a squad that can communicate and look after each other – especially in those tough times.
"I mean you're always going to get arguments and demands on each other, because that's how it should be. We want to win football matches; we want to put demands on each other and we want to get the best out of each other. But we also want to look after each other, support each other and be there for each other in those times as well."
🧠Here at Walsall Football Club, we believe mental health is as important as physical health

That's why we're delighted that the UK football family has united around a common goal – a future of Mentally Healthy Football ⚽

👉 https://t.co/BcLR2P2yOP pic.twitter.com/LvUDk8ifSr

— Walsall FC Official (@WFCOfficial) July 28, 2020
While the team is a fantastic avenue for mental support, they also cannot be there at all times of the day. After a particularly bad game or run of form, the emotions can get the better of players. Sinclair is the first to admit to his strong link with the beautiful game and has managed to find ways of coping with the lows.
"When I was younger I was very, and I still am, quite emotion about football," the 33-year-old explained. "I try and manage my emotions a lot better now. Since meeting my partner, we've been together quite a while, she helps because it gives me distractions. When I would come home and I was on my own, it would be hard to get [a defeat] out of my head.
"Whereas now, having my partner, her interests are completely away from football. So, we talk about other things and do other things. At least that alleviates it slightly. The results and the performances, mistakes you make, mistakes the team makes – they do affect you, and you have to try to manage them. It's just trying to work on that and manage them as best I can."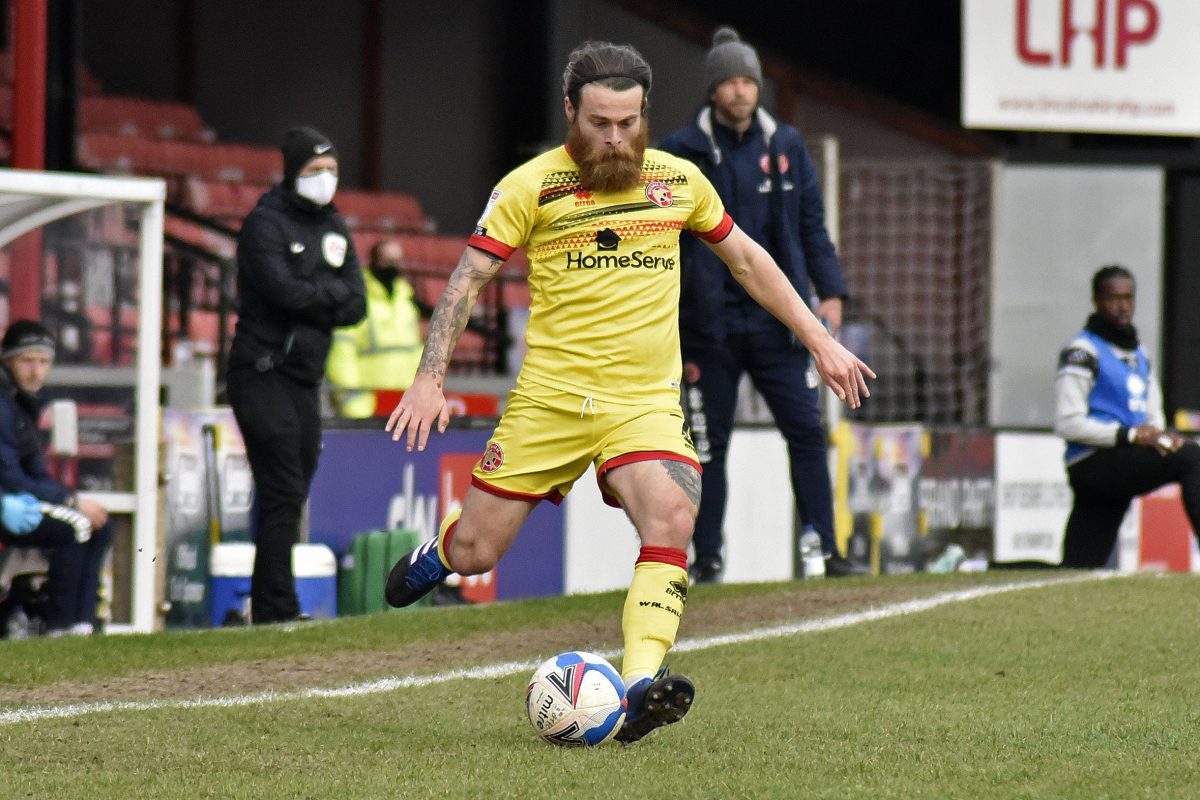 While he displays pure passion for the game, the veteran midfielder is keen to take the greater perspective on life into account as things return to normalcy.
Sinclair said: "I think sometimes we go through life so focused on what's going on around us in our own little bubble that, sometimes, we don't take that step back.
"Just saying hello to a person on the street or a stranger that's walking past for the first time. Hopefully, that will become more of a common occurrence – we've taken that social interaction for granted.
"Hopefully, there will be positives out of it. Try and focus on those and hopefully there will be things we learn about ourselves that maybe we wouldn't have learnt if we hadn't have had that situation."