Netball is a sport that truly means a lot to me; from playing it from a young age to when i trialed for Derbyshire, it has been my way of letting go and unleashing for quite some time. But since I quit a year ago because of a car accident, my time away is making me eager to re – start my passion. I played for Ripley Netball Club and I recently went back for a one off session!
The sport is played in over 120 countries world wide, but is more well known throughout the Commonwealth Nations, predominantly here in England. Our national team is certainly incredible, with a recent gold medal being won in The Commonwealth Games last year resulting in us becoming ranked second in the world. But since other sports in England are spoken about more in the media, have you ever wondered whether netball is becoming more popular or whether it's slowly coming to a standstill? I know I certainly have asked myself this question recently.
Not in The Olympics?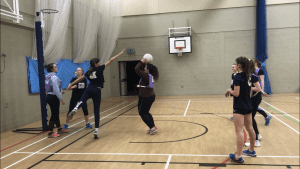 Since the sport isn't played in The Olympic Games, is this holding netball back?
In my opinion, The Olympics Games holds many 'unusual' sports for example: 3-on-3 basketball and Greco-Roman wrestling. Who thought of these ideas? Japan 2020 is also welcoming additional disciplines as part of some of the well-known summer Olympic sports and seeing the debuts of skateboarding and surfing. But since netball has been played since the late 1800's and is played by over 20 million people world-wide, isn't the sports absence from the games a bit strange?
Surprisingly, netball was actually approved as an Olympic sport in 1995 but has just not simply been played in the summer games since. Moreover, an application was put forward to the Olympic committee to get the sport played in the 2020 games in Japan, and this, you guessed it, was denied.
Sadly many of the larger countries, including China and Russia, do not recognise netball like we do which can affect the sports hopes of being played in The Olympic Games. Even countries like France do not class themselves as established netball nations.
But why isn't this sport played in the most popular collection of leading international sporting events? Olivia Murphy, ex England captain and now Loughborough Lightening coach has said:
"I think if netball were to become an Olympic sport it would need the countries throughout Europe to play netball, where currently volleyball, handball and basketball are more prevalent.
"…Netball is currently in the main a single sex sport and I'm not sure this helps our case with it becoming an Olympic sport."
Since 2006, the IFNA only recognises women's netball but the men's equivalent; the 'Nets', is slowly on the rise.
Gaining In Popularity?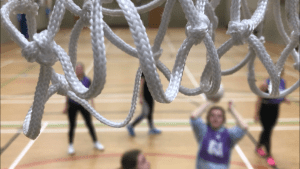 But on the other hand, there are four major netball competitions across the world which have seen an increase in coverage on our television screens over the past few years, particularly on Sky Sports. These are: The Netball World Cup, The Commonwealth Games, The Netball Quad Series and The Fast 5 Netball World Series. Cheryl Naylor, Ripley Netball head coach has said:
"I have definitely seen an increase in players, seeing netball televised on TV a lot more, we've got a waiting list at the moment.
"I think the sport is becoming 100% more popular in the United Kingdom, I've had parents approach me today at a school competition asking if their daughter could join."
According to research carried out by Liverpool John Moores University, there was a 44% increase between 2017-2018 in participation at the grass roots level in England and various back to netball schemes have seen more than 60,000 return to the sport since 2009.
So is the lack of the sports presence in The Olympic Games holding the sport back? I honestly don't think it is. It would be great to see the sport played in the Olympics, but it seems to be on the increase in England anyway which is most likely all down to how well the England national team have been doing recently.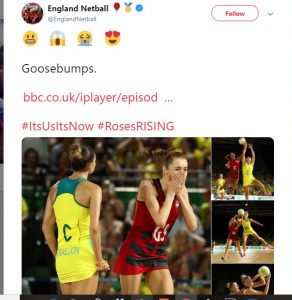 The 2032 Olympic Games could be the next chance for the sport to be introduced into the competition, but it seems this will only happen if the games are chosen to go to a Commonwealth country who are big on netball themselves. But hang on a second, if the sport is on the up in England and is seeing an increase in bringing groups of women together to play the energetic, enjoyable sport – maybe it's doing fine without the Games?
More information on netball in England can be found at: https://www.englandnetball.co.uk/