Named the highest goal scorer for League Two last season, Accrington Stanley striker Billy Kee is one of many professional footballers to recently open up about depression.
Scoring an impressive 26 goals for Stanley, Kee had one of his best seasons to date.
However, off the pitch things weren't as positive as many people would think.
In an exclusive interview with reporter Holly Percival, Kee opened up about why he thinks not many people know of footballers having depression. He said: "I don't think these young lads know how to come out about depression.
"They keep it all in for years because they think they are going to get dropped because a lot of people see it as being weak." He added.
To hear more from their interview click Youtube video below.
Billy spoke honestly about his depression and anxiety and how he has accepted it. He said: "I think I'll always have it in life, unless you can put it in a box and just maintain it.
"It's just from day to day where one week is perfect and then one day you're like 'why do I feel like this?'" He added.
Since doing an interview with the BBC in February earlier this year, Kee has received a lot of support from fans. Many of which have opened up to him and have asked him for advice.
This is one of the most brave and honest interviews you'll ever see.

Accrington Stanley striker Billy Kee has spoken openly to @juliette_grace about his struggle with severe anxiety and depression. #ASFC #GetInspired @ASFCofficial pic.twitter.com/opinQD5VFP

— BBC Get Inspired (@bbcgetinspired) February 7, 2018
With the likes of England international and Tottenham Hotspurs FC defender Danny Rose also opening up about depression, the awareness of it within football is becoming more prominent.
In a short interview Henry Winter, the lead football writer for The Times, gave his view on what it's been like seeing issues of mental health being covered more by the press.
"I think as a press box we are a bit more empathetic, we have more of a connection with the players now. If we use the word depression it is something that can't be used lightly."
He also spoke about what he thinks the impact of Rose opening up about his mental health has had on the relationship between players and journalists.
He said: "We can write about it and players know that by talking to us we can spread the understanding of these issues. Players are so powerful so Danny Rose talking about mental health, if that stopped even just one kid from going down the wrong path then that's fantastic."
With awareness on the rise, the Player's Football Association (PFA) now offer wellbeing services to professional players in football. In an interview, Michael Bennett who is the Director of Player Welfare spoke about what support the PFA is offering.
He said: "We want our players to have 24 hour help, so we recently launched a helpline that players can access whenever they need to.
"We also have 150 counsellors so we can offer as much support to as many players as possible. They can use this service to help in whatever way they need." Bennett added.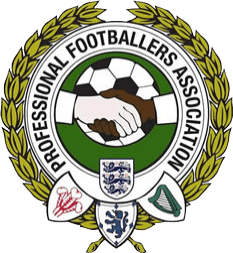 With many more plans in place to offer more support to players Bennett is confident that the PFA are making a step in the right direction to helping players deal with their mental health and to not be afraid to address it.
To find out more information about mental health, reporter Holly Percival did some research and wrote a blog. To check that out click here.
To hear from an expert within the mental health field, listen to her podcast with University of Derby lecturer Andrew Cohen who specialises in sports psychology. Click here to take a listen.