Dozens of University of Derby students were splattered with paint and awash with colour as they took part in the annual Colour Dash at Markeaton Park.
More than 50 students took part in the event, which saw participants either run, walk or crawl along a two-mile route – with several colour stations throughout the park where they were routinely pelted with paint.
Clear, blue skies and warm weather greeted the participating students, who took part to raise money for Student Minds – a charity which aims to improve student mental health.
Each participant contributed around £7 to be donated to the charity.
Daniella Quill, 23, vice president (activities) for Derby's Union of Students, said: "It is very important to support Student Minds as a mental health charity at this time."
She added: "Colour Dash is organised to support these charities which help students who suffer from health issues."
According to the latest annual report by Student Minds, one in every five students is diagnosed with anxiety issues.
As assignment deadlines and exams approach at the end of the semester, many students struggle to cope with the stress.
Pavla Burešová, 21, a law student at the University of Derby who took part in Colour Dash, said: "A lot of students, even though they seem fine and healthy, are struggling with stress and anxiety, so I think this is a very good idea how to support our fellow students."
And Rafaela Bakaliaou, 24, also a student of the University of Derby, said: "It is like a win-win situation – we are helping other people in need, but we are also helping ourselves to get fit and have some fun.
"There is a lot of stress at the university but it is a part of student life and, with events like this, we can handle it easier."
Your Union says RELAX! #Destresstival2019 is incoming… pic.twitter.com/TDkw2AnQeM

— Union of Students (@DerbyUnion) March 28, 2019
Colour Dash is part of the Destresstival event organised by the Union of Students which focuses on managing stress during assignment weeks.
Suzy Stevenson, a head of membership at the Union of Students, said: "Colour Dash is a great opportunity for students to get outside, meet new people and relax a bit. But there are more activities during Destresstival week which can help to manage the pressure of deadlines."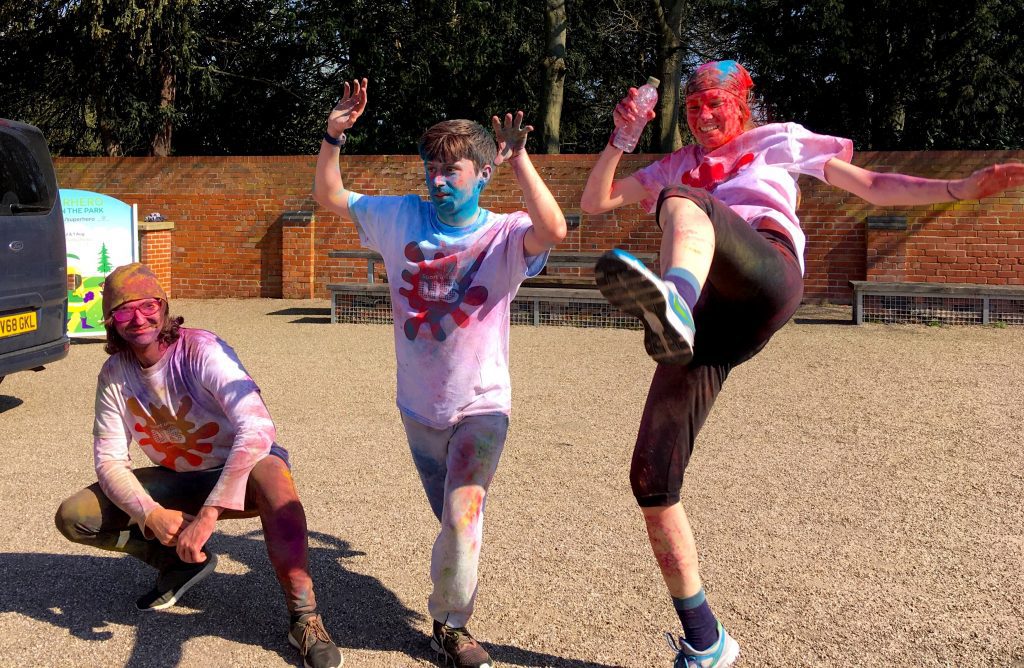 Next week, students will have a chance to take part in many events to help them manage their stress.
For example, they can do some relaxing gardening on April 2 or try their hand at archery on April 3 at Kedleston Road's sports centre.
For more information about the Destresstival, click here.
To find more information about the University of Derby's Student Wellbeing service, click here.