"We want to show that Reading fans can create an atmosphere, and we can support the team for 90 minutes whether or not we are playing well."
These were the words of Jamie Hodder, head of the Reading FC club supporters group, as he spoke about the future of the Madejski Stadium's singing section – established by fans just under a year ago.
Hodder, who has been the head of Club 1871 for some time, said it was all about the club's fans showing that they could create an atmosphere and support the team solidly for 90 minutes.
The 23-year-old has also revealed more about the aims for the singing section and whether it could remain in the part of the stadium it currently is.
He said: "We want to sell out the south stand, and then maybe, one day, move sides and then join with the section where the 25/26 year-olds are on match days."
Hodder went on to say: "But then, having said that, maybe having two loud sets of fans sandwiching away fans could be a good thing for the atmosphere.
"The long-term goal and aim is to have a substantial amount of home fans within the south stand. We want to show that Reading fans can create an atmosphere, and we can support the team for 90 minutes whether or not we are playing well."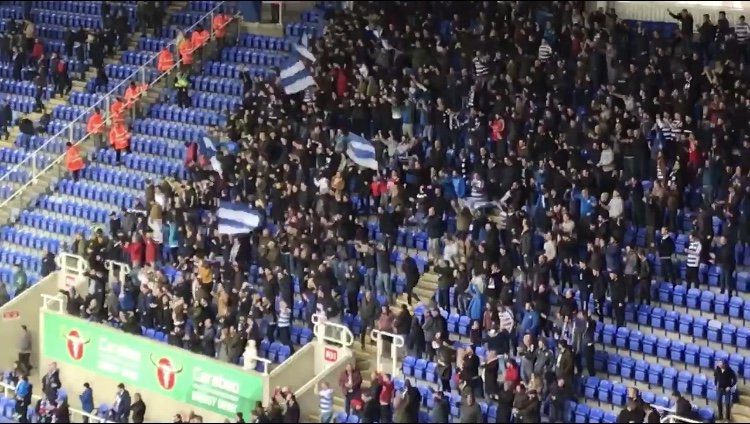 Reading are currently sitting perilously close to the drop zone, with only one point separating themselves and Rotherham United in 22nd place in the Championship table.
Despite relegation to Sky Bet League One being a genuine threat, Hodder said he thinks the singing section can continue to be effective – regardless of what league the club are in.
He said: "I think it can continue to be effective. The club and its owners are happy with us doing this. If we have three seasons worth of only 150 singers each week then maybe it can't continue but, if it can continue to grow, then definitely.
"If 800+ fans were there every week, people singing, then the numbers would grow and grow. We want more and more people to turn up as this means more ticket sales and more purchases on the day regarding drink and food.
"If we go down, then possibly the location would have to be looked at."
Speaking after Reading's recent 3-2 home win vs Wigan Athletic, Hodder said: "I really hope big numbers come back for the Leeds game, and the rest of the home games this season. We have had such a positive reaction, with even the haters now saying fair play."
If you want to see what the South Stand singing section is like, click here to buy tickets.
Here is the interview with Reading FC part-time ticket officer Fraser White before the club's recent 0-0 draw away at Stoke City's bet365 Stadium:
As well as Hodder, Fraser White, a 19-year-old Reading fan who works part-time in the club's ticket office, also praised the impact of the singing section.
He said: "With the south stand [singing] section coming along, I've seen a big rise in tickets sales in recent weeks. It's becoming a really popular thing.
"As the season goes on, and people enjoy it more, I think we will see more people in the south stand. Possibly even getting season tickets there."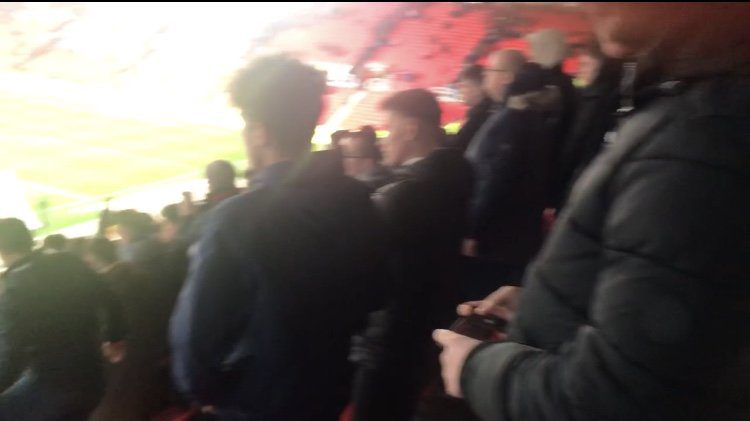 Many say football would not be the sport it is now if it was not for the fans and the atmosphere at live games – and White said he agreed that it was important to be on the players' side during the game.
White said: "I think it's really important because the players thrive off the atmosphere and we don't just want away fans singing, as if we have a good atmosphere with home fans then it can only help the players."
Whether you are wanting to renew your season ticket in the South Stand or move there, click here to look at the prices for next season.