Football and music, two of the nation's most popular forms of entertainment that regularly overlap one another, have been combined to create a viral phenomenon.
Formed by designer Mark Liptrott and Nick Fraser, a man behind a lot of The Charlatans' merchandise, the Bands FC concept was first formed in June 2018. Since then, their fusion of artwork from the worlds of football and music has become a successful venture.
In their short time of operation, they have already accumulated over 51,000 Twitter followers and have held several exhibitions across the United Kingdom and overseas, including New York, London, and Manchester, whilst events in  Dublin and at the Royal Albert Hall in London all feature on their calendar for 2019.
Jamie Team. Stellar pic.twitter.com/x4hTXbqsva

— Bands FC (@_Bands_FC) March 13, 2019
It's a concept that fuses together two of the most popular industries in the United Kingdom and one that has the simplicity and spontaneity of enabling the franchise to continue to grow over the coming months. Despite this masterstroke in success and popularity, the idea itself stems from a conversation last summer, as co-founders Mark and Nick recall.
"It was our love of music that drove it"
"The World Cup was about to start and we were joking around, saying that bands have to get themselves more footbally to ever get noticed while the World Cup is on because everything is just football", explained Nick.
"We thought, I wonder what a football club would look like if it was a band?
"Mark hasn't had any experience in the music industry, but it is our love of music. We were tweeting them out and tagging the bands, soon enough we had 50,000 followers. It was our love of music that drove it and our slightly nerdy knowledge comes in."
"Everyone dancing in the streets, football was pretty popular, everything was crazy", Mark added.
"Nick texted me and we just started remembering all aspects of football, including collecting stickers and that whole thing when you were a kid, swaps, got, not got and the badges.
"I'm a designer; I was particularly interested in badges and we just took it from there. We knocked up the Echo & the Bunnymen idea and we made it real and thought, 'let's do another one' and just kept going; it just grew and grew."
The Manchester-based duo were left mesmerised by their sudden rise to fame and within weeks, had gained a large following on social media and an extensive list of exhibition requests.
"[It was] nothing like we expected" said Mark.
"When we first started it, we had conversations like, 'imagine if we had a sticker book, imagine if we had an exhibition at the National Football Museum' and within a month and a half, we did have an exhibition.
"We haven't really approached anybody to do any of this stuff, things come to us because it is appealing on many levels, to so many people."
Fellow co-founder Nick added: "Within months, I was standing in New York, presenting an exhibition and that just seemed [surreal]. If someone in my local pub had put a few pictures up, I would have been flattered."
The process of designing each individual badge is an incredibly creative procedure, one that is unique to each logo designed.
Mark described the process as a fun test of their creativity, saying: "They are a lot of fun, some are funny as well and some are done really quick, some are quite simple.
"It is not about perfection, it is about ideas and fun and people joining in and connecting with people, that is what it is about."
Last month, Bands FC's exhibition tour saw them pitch up at Prime Studios on Kirkstall Road in Leeds for nine days.
For co-founder Mark, it was a special occasion for him, as he used to tell his old pals at school that he supported Leeds United, primarily based on the design of their club badge.
"When I was a kid, you choose a team when you are at school and people would say 'what team do you support?' and I remember going, Leeds United and I only picked them because I liked the badge, so I think my love of design was coming to me at an early age," he said.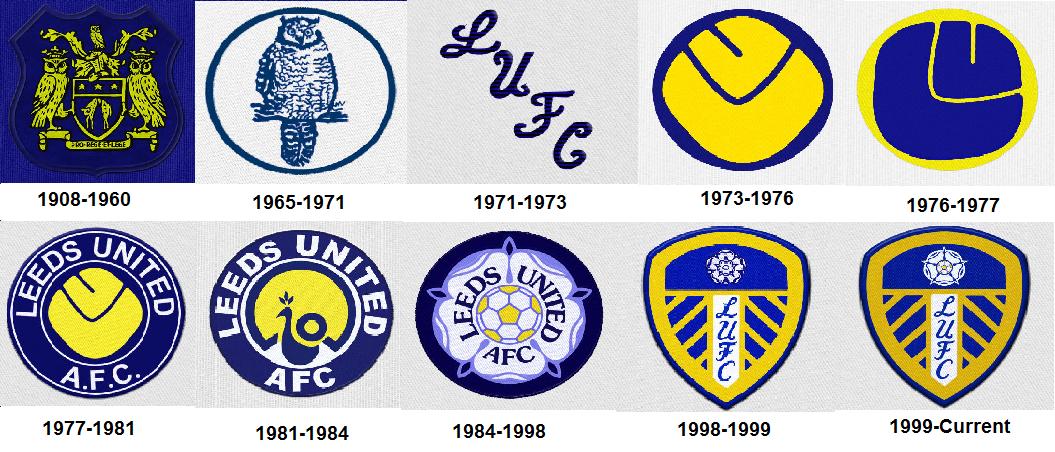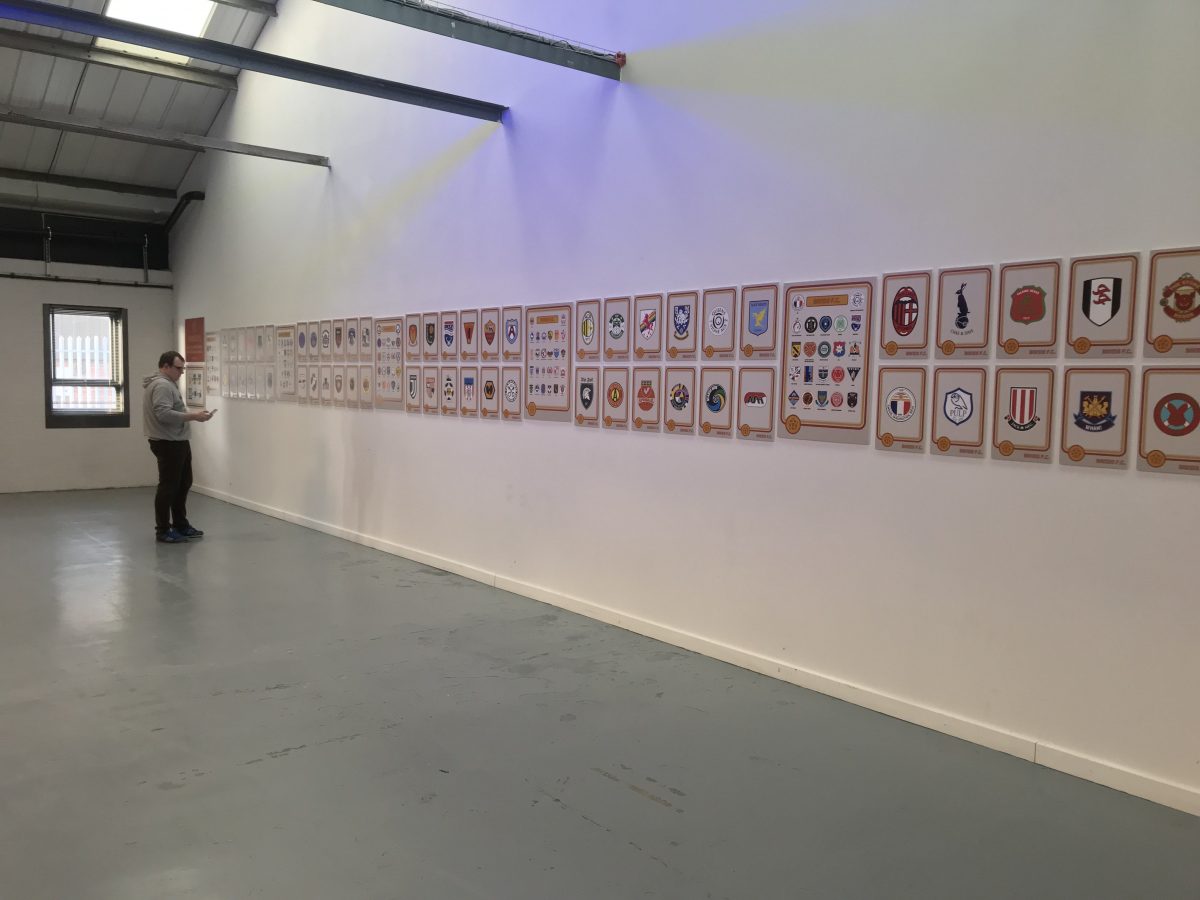 As shown above in the video, the exhibition contained designs of football teams and musical artists from all over the world, a testament to how inclusive and how broad the concept has already become in such a short space of time; Bands FC really has something for everyone.
What is the public reaction?
Across the nine-day event in Leeds, locals flocked in their dozens to attend the event, including local marketing consultant, Andy Peterson, a Leeds supporter who writes about the club and music in his spare time.
He described the event as: "Incredibly interesting, visually, it's stunning.
"To see these in an exhibition setting really brings out the quality of the design, the time people have spent pulling these together; it is really impressive," he added.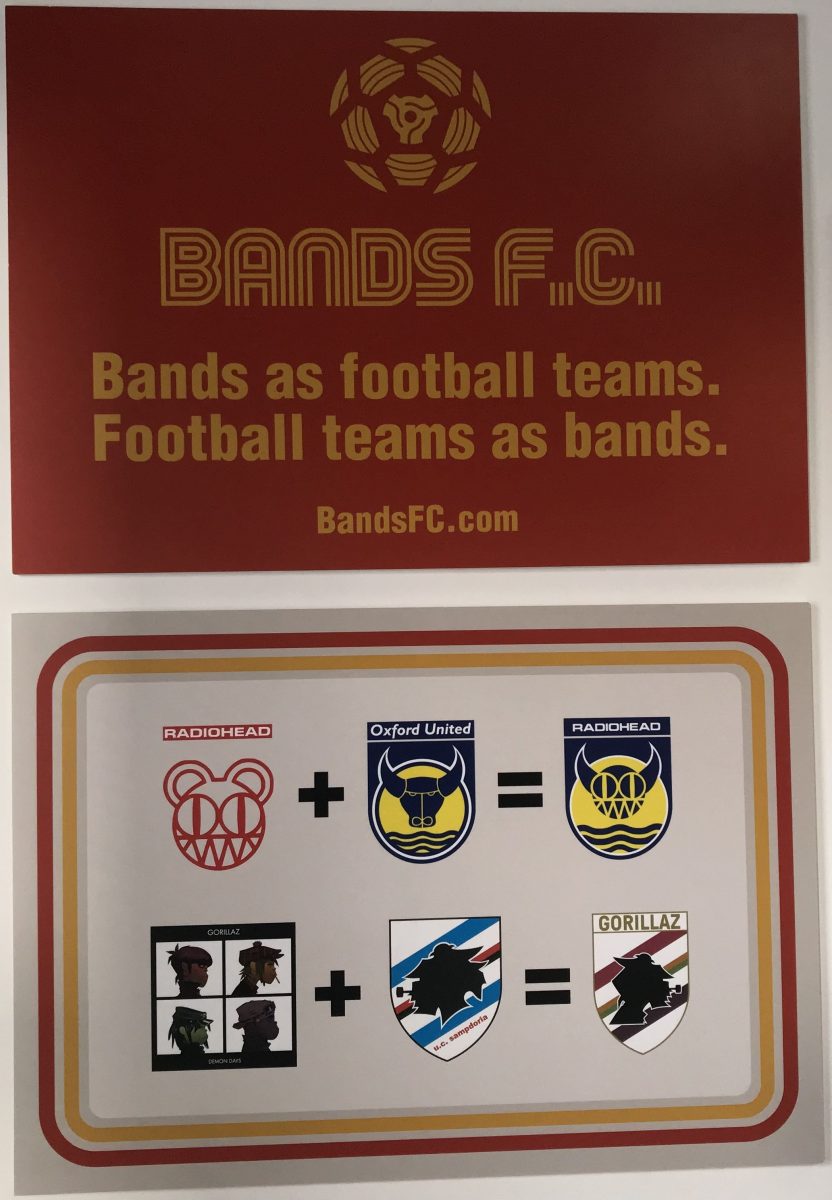 Andy was not the only mesmerised spectator at the event. Emerson Tome, a bar manager, felt the event bought together two of his great passions in life, football and music.
"Who doesn't like football and music," said Emerson. "It is a great initiative and it is a great idea, it just works. I feel like they are all so brilliant and so cleverly done, they all have history to them. I want to take them all home."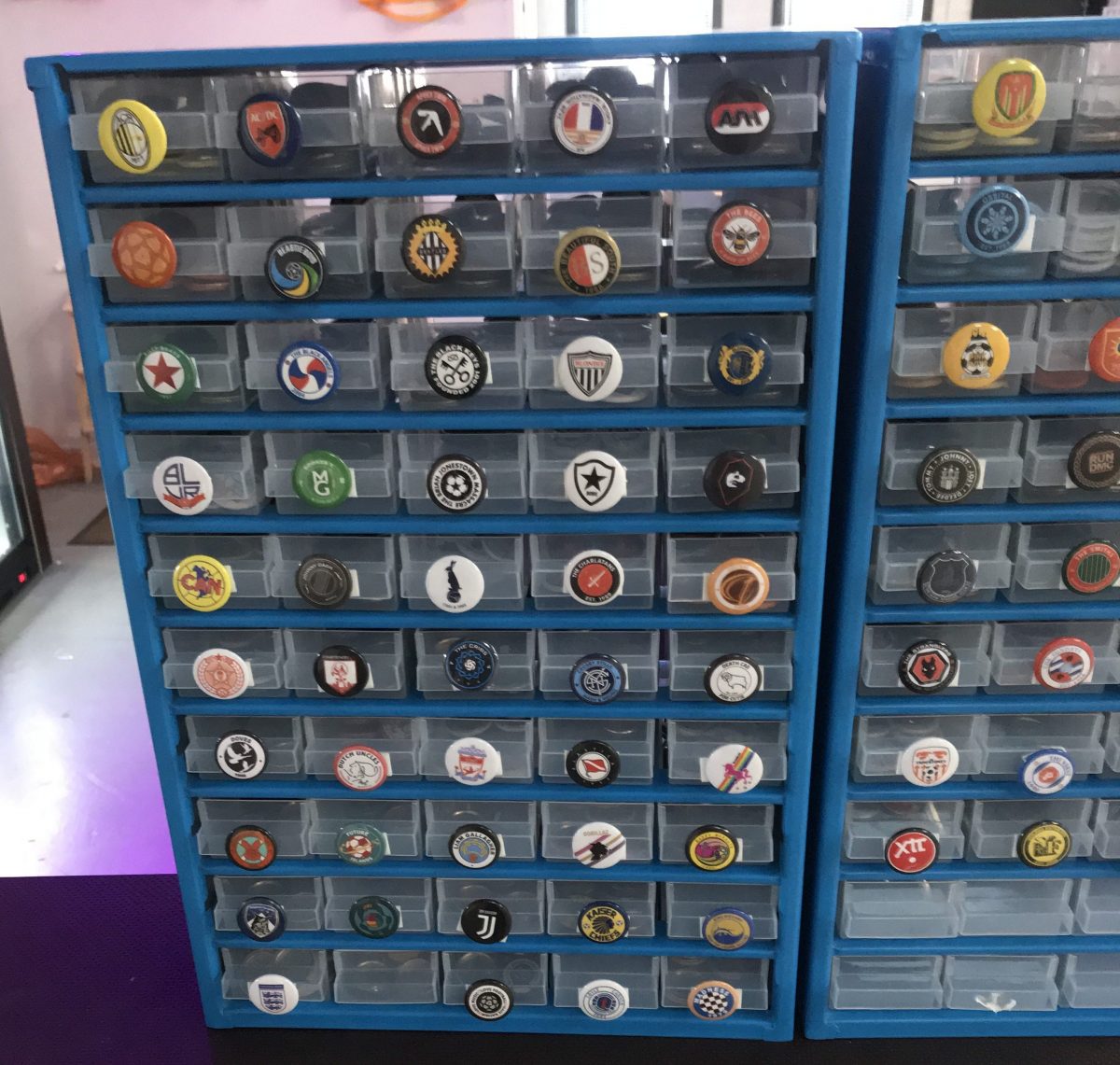 Local chef Dan Sharp enjoyed being able to pick out teams he recognised and that the event was appreciated by many locals.
He said: "It was interesting to see how they have linked it all together, the band names and the team badges. It's nice and it has bought a lot of people here; it's really good to see lots of people here enjoying it."
What next for Bands FC?
That remains to be seen, but if the past nine months are anything to go by, Bands FC's rise in popularity is likely to continue to soar and in no time at all.
Co-founders Mark and Nick themselves don't know what the future holds, but their upcoming flurry of functions set to be a busy prospect that they excited about and Nick is looking at the future with an open, optimistic mind, already planning their next designs.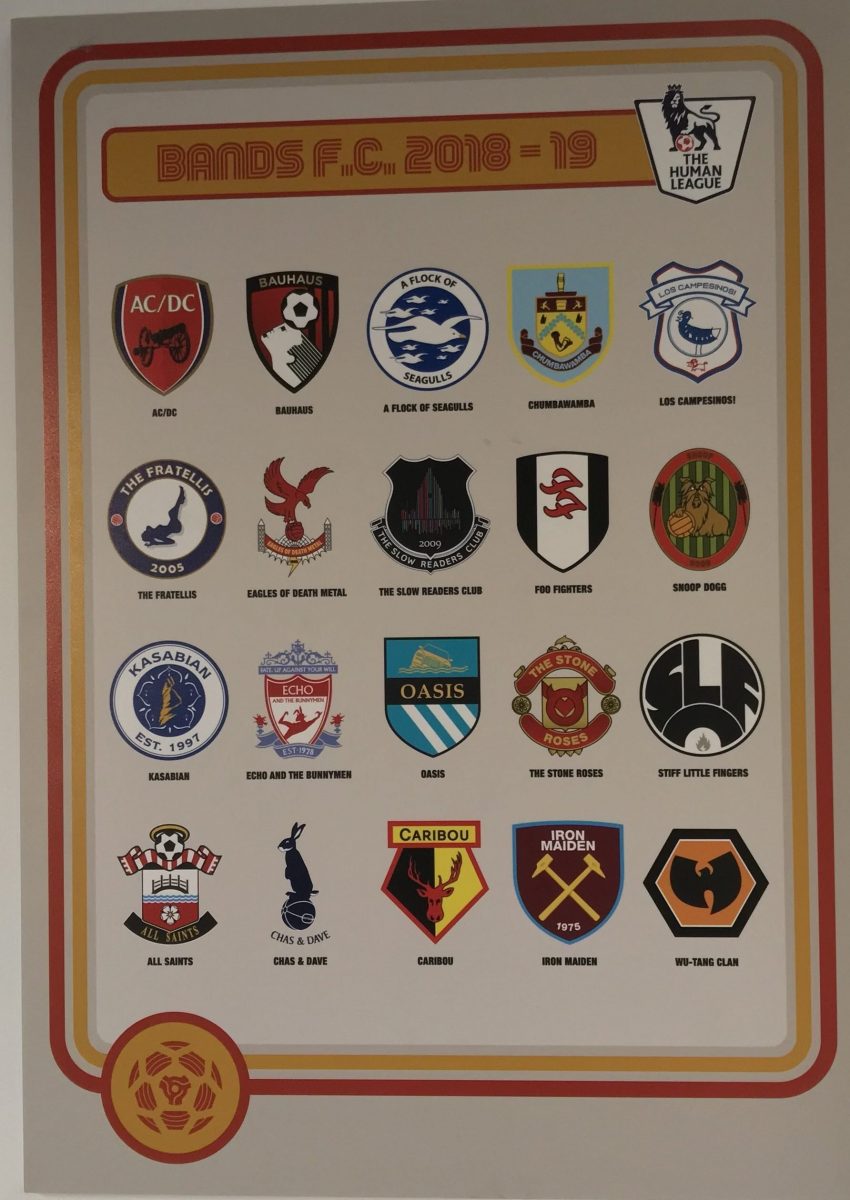 He said: "Like a songwriter, they just write songs, the last one they did could be a success and the same could be for us.
"It could be over in two days, we'll see. The next step is doing a Turin Breaks band that will be coming to me in about five minutes."