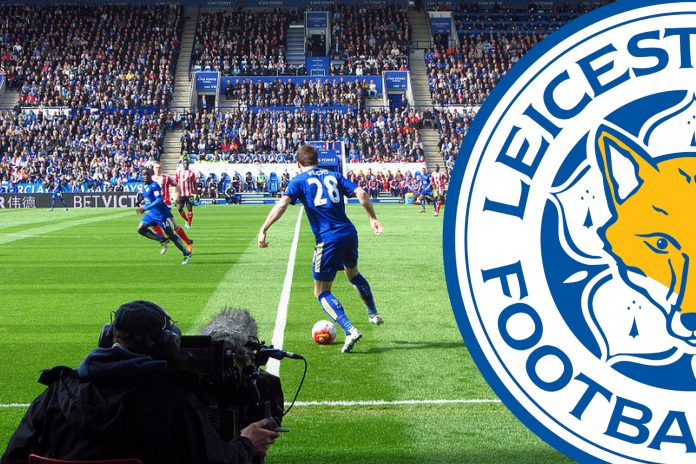 While the idea of twinning between English and German towns is not necessarily an alien concept, that sort of link between football clubs is not one which is well-explored.
Nonetheless, that is exactly what supporters of Premier League outfit Leicester City and 2. Bundesliga club VfL Bochum have done, with both clubs forging a strong friendship.
Fans of both the Foxes and Die Unabsteigbaren, as Bochum are affectionately known, now have a strong eleven-year alliance after both sides travelled to their respective countries to witness the other team in action.
Numerous flags and stickers decorated with the colours and logos of both clubs are also regularly seen in the stands of the King Power Stadium and in Germany, signifying the strong bond between the two clubs.
Chris Baker, 26, one of the Foxes' fans who makes the pilgrimage over to Germany at least four times a season to take in Bochum matches, said it was a chance meeting between groups of fans from both clubs which saw the friendship blossom way back in 2008.
He said: "11 years ago in February, a Leicester fan called Andy went over to Germany just on a ground-hopping weekend with some other guys. They randomly went to a Bochum game, I'm not sure how it was picked.
"They walked into a pub and got talking to some guys. They became really good friends that day. They all went to the game together and swapped numbers. Then those guys came to England like a month or two later. It all got a bit bigger that way."
Baker, currently living in Sheffield, suggests that the alliance between the two clubs is a feature rarely seen within English football – something that he holds close to his heart.
He said: "It's a real special thing. Some of my proudest moments with Leicester are with the Bochum friendship. We did a Leicester/Bochum tifo to celebrate 10 years. I'm really good friends with these guys. I chat with them nearly every day. I'm blown away every time I go over there with the reception, hospitality, friendliness."
Joe Allen-Houlder, 21, also a Leicester City supporter, believes that the difference in fan culture between English and German football is a huge reason as to why fans are flocking over to get their own taste of the Bundesliga.
However, he does also recommend that, while most English tourists would be tempted by the bigger clubs such as Bayern Munich and Borussia Dortmund, lower league German football is just as, if not more, welcoming.
He said: "You're in the stands, you're standing. You're in a terrace, it's open. There's beer getting launched about when they score. It's loud. It's raw. Ticket prices are cheap. It's enjoyable being there because it's like a throwback. You get the impression that the players, fans and club are close.
"I'd always heard that the atmosphere in Germany is good. For most people, Dortmund is the entry point into German football because of the famous yellow wall. That was no different for me. I went with my mate, we turned up, it was loud. Dortmund beat Wolfsburg 5-1 that day. We thought the atmosphere was pretty good but it didn't blow us away.
"As soon as we went to Bochum, it was completely different. They blew us away with their hospitality. It was brilliant from that perspective because we'd not met any of these guys before and, in 10 minutes, we were one of their own so it was brilliant in that regard."
The link between the two clubs does not just go beyond a collection of fans and a share of their predominant club colours being blue and white, however. Left-back Christian Fuchs, who was a key cog as Leicester City lifted the Premier League title during the 2015-16 season, actually turned out for Bochum over nine years ago. The now 32-year-old Austrian was at the Ruhrstadion for two seasons, making 57 appearances.
Foxes fan Baker suggests that, despite just one player donning the badges of both sides, the clubs are actually more similar than most might expect.
He said: "Taking away the Premier League and maybe the last two or three seasons, they are quite similar clubs. They've got two big rivals so you could say Derby/Forest and then there's Schalke and Dortmund. The stadiums are both bowls.
"We have been in Europe four times in Leicester's history, Bochum have been in twice. They haven't really won a lot of trophies so Leicester have won a few more. They are quite a working-class fanbase. Leicester are pretty similar in that respect."
Regardless of the two clubs' ventures within Europe, they have never met, whether that be in competitive or friendly action. With Bochum sitting in the second-tier of German football and Leicester gunning for the Europa League under current boss Brendan Rodgers, it could be some time before they face off.
Should they clash at some point in the future, it would be mightily intriguing to see which side the respective group of supporters choose to support.
Leicester City and VfL Bochum, a comparison: