Birmingham City Women's forward Veatriki Sarri reflected on the 'highlight of her career' after scoring her first Women's Super League goal against Aston Villa.
After joining Blues from Sheffield United in January, the Greek star only recently made her debut for the club, against Coventry United in the FA Cup, following some issues with injury.
She came on in the 58th minute of the side's 1-1 draw with rivals Aston Villa, which was her league debut for the side and repaid the faith of Carla Ward by scoring a 96th minute equaliser.
"In the game, I was just hoping that I would get one chance because it was a scrappy game and you couldn't really get on the ball," said Sarri.
A massive goal from @veatriki_sarri! 🤩

The scenes show just how much it means.

— Birmingham City Women (@BCFCwomen) April 28, 2021
"Wardy was telling me to take it, so the pressure was on. When I went to take it, all I thought was: 'Just make it count'.
"When I saw the ball hit the back of the net, I couldn't believe it. Then I saw all of the girls running at me, the staff and injured players celebrating, you could just see in their faces how relieved they all were and how happy they were, it was the highlight of my career."
But for Sarri, the goal meant more than just any other goal. She has worked her way up from the fourth tier of the women's game and had to leave her family home in Greece at 18 to pursue her dreams.
Having played under head coach Ward at Sheffield United last season, the 23-year-old credits a lot of her progression down to the Blues boss.
She said: "She has believed in me since day one. She has been an integral part of getting me to where I am now in my career.
"I will always be grateful to her and to score that goal that meant so much to everybody in the team is more than I could ever ask for."
Despite missing several months of the season through injury and not being able to play with the rest of the team on a regular basis, Sarri was full of praise for the way they have welcomed her.
"I've never come across such an environment because I haven't really been involved until recently and the girls since day one have always supported me and helped me get through it.
"They are so positive, all of them, from players to staff. This group is unbelievable, I honestly can't describe it. I couldn't be prouder to be part of this squad. These girls are incredible."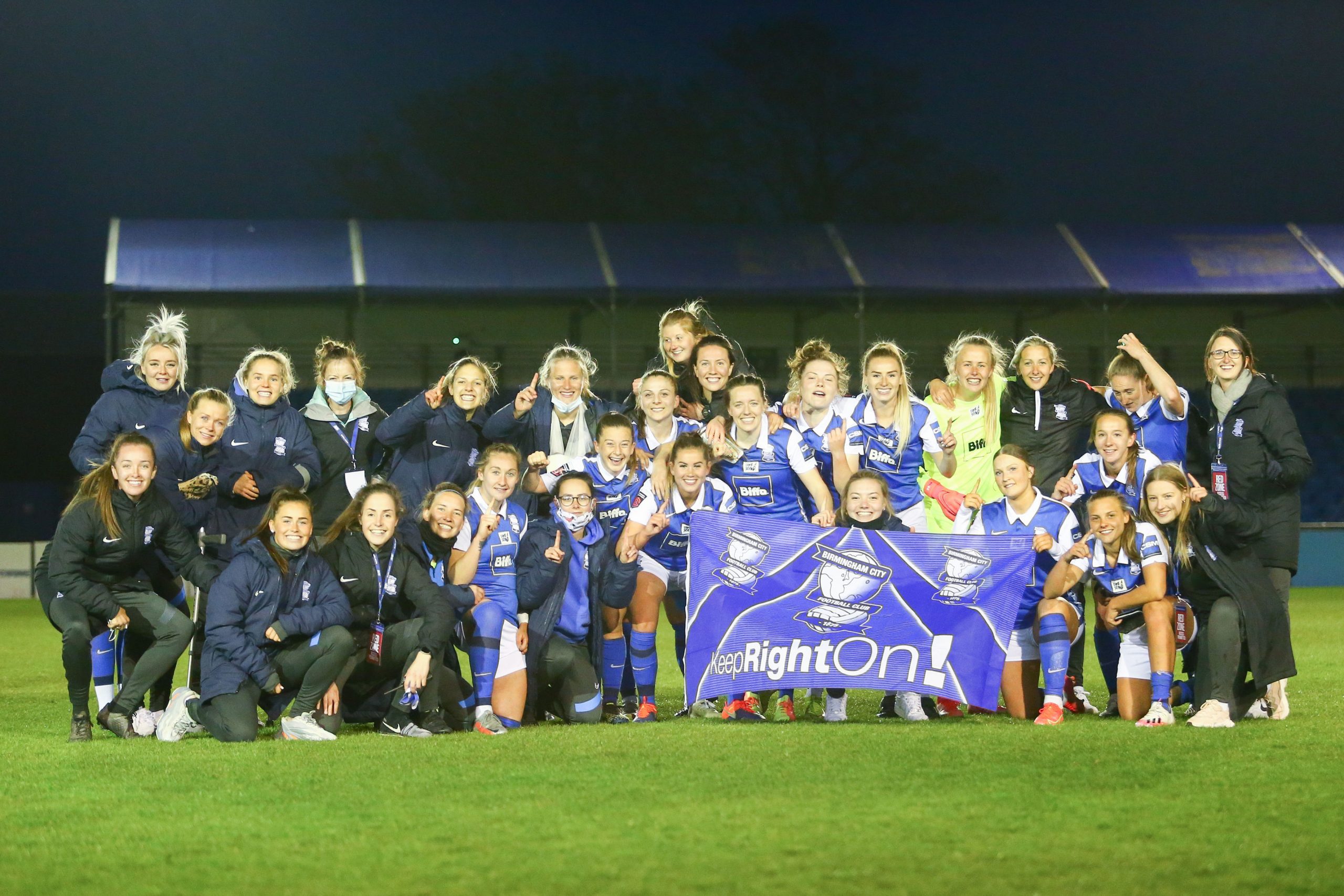 Heading into the final game of the season, Blues are not yet guaranteed safety, but the forward was adamant that the team spirit will stay the same regardless of what happens.
She said: "We are at the stage now where we have been through everything and no matter what happens, nothing will change the togetherness of the squad.
"They are so positive, all of them, from players to staff. Wardy has done an incredible job to get the best out of this group."