Morgan Whittaker has been heavily tipped as the latest Derby County academy success story amidst his exceptional form for the under-23s.
There has always been a substantial history of emerging youth talent materialising through the academy. The likes of Will Hughes, Jeff Hendrick, Tom Huddlestone, Mason Bennett and – most recently – Jayden Bogle have reaped the rewards of the impressive facilities at Moor Farm and have gone on to make a considerable impact on the club.
Clearly proud of their club's incredible achievement in bringing through youth prospects into the tough demands of the Championship and beyond, the shirts of the ones that made it are the first thing you see when entering the impressive Moor Farm Training Centre.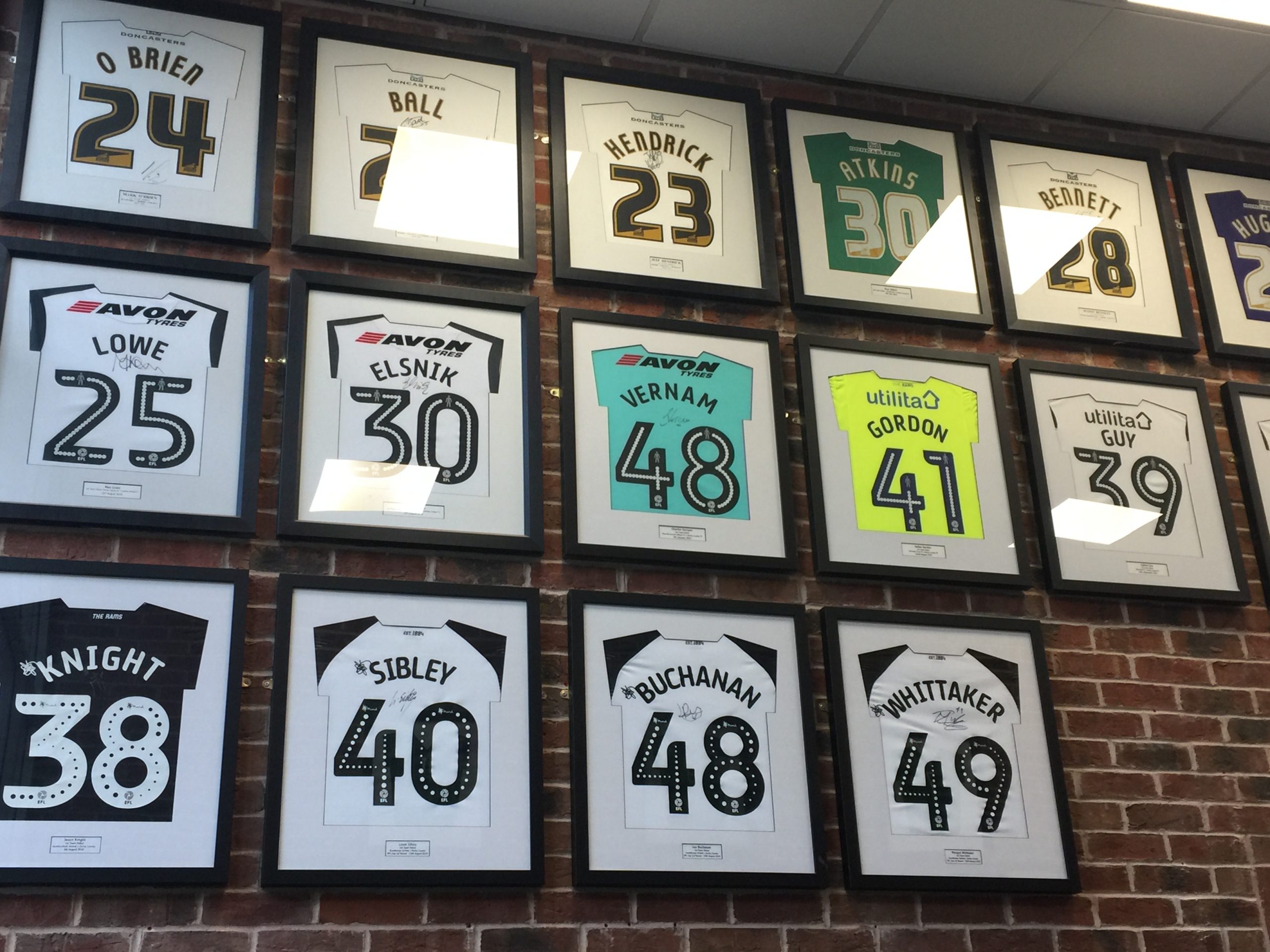 Whittaker, 18, is no stranger to having a similar significant impact on the pitch having already recorded 10 goals in as many matches across all competitions at academy level; he has averaged a goal contribution every 74 minutes this season within the academy sides and has also helped with four assists along the way.
An impressive proportion of his goals came in the UEFA Youth League. After winning the U18 Premier League last season, the Rams were drawn into the European limelight and are already staking their claim amongst the elites. Whittaker, in particular, has shone in the competition and is the tournament's current top scorer with 5 goals.
His standout performance came in the competition against FC Minsk as he scored a spectacular hat-trick to help the young Rams cruise through to the second round of the competition.
On that performance, manager Justin Walker, 44,  – who spent last season with Whittaker – commended literally everything about the striker's game and tipped him to go all the way.
He stated: "He was exceptional again. I worked with him more regularly last season and I can already see how much he's improved and that won't stop. He is already a top player and it's no wonder that he has been included in the first team set up and that's only going to continue.
"He is a testament to what this academy is all about and a great model to all our other players. Having the ability is one thing, but it is really his attitude that's going to take him to the top."
These impressive performances led to the hot young prospect being handed his first-team debut under Phillip Cocu. The Dutchman bestowed the honour of a first-team appearance upon the young attacker in Derby's opening Carabao Cup clash with Scunthorpe United where he appeared as a late substitute in the first-round victory; Whittaker was then handed his first start for the club in the following round, which just so happened to be the East Midland's derby.
Soon after, Whittaker stepped out on to the KCOM Stadium as a 70th minute substitute to make his Championship debut. From the under-23s, only Jason Knight has enjoyed more Championship minutes this season.
Phillip Cocu has kept, and continues to keep, a close eye on the academy and is clearly well aware of the potential Whittaker possesses.
Following his best performance in the black and white of Derby against FC Minsk, Whittaker claimed that he isn't getting carried away and wants to remain focused in whatever team he is playing in.
He continued: "It's hard but that is what academy football is all about. One week you can be playing somewhere and the next weekend you are playing somewhere else. We have a great group everywhere that make it easier for you wherever I go.
"The goals make me feel good but I just need to stay focused on my performances and hopefully getting more and more chances in the first team.
"Derby is literally the perfect club for me to be at. If I am in the first team, I am playing in a tough league like the Championship, but even if I drop down back to the academy, I am playing in the Premier League 2 or the UEFA Youth League.
"I couldn't be happier with where I am at."
The praise regarding the player at Moor Farm seems to be countless. The striker continues to be the crucial difference to the end result time and time again this season. This came to light once again when Derby met Blackburn Rovers in the Premier League 2, with Whittaker scoring the only goal of the game to hand the under-23s a crucial three points to ensure that they continued their run of three straight wins.
After that game, the assistant manager Pat Lyons, 41, couldn't help but cite the striker as the key component once again in securing the victory, referring to his weapon of a left foot.
Lyons started: "We can use Whittaker in any position across the front three and he seems to perform. Today, we tried him in a central role and he scored the winning goal but that doesn't necessarily mean he will play there next week.
"I think he likes the wide position more because he can use that incredible left foot of his but saying that, he played centrally today and scored on his right foot so who knows!
"He is going to be a top player and that is already showing. Cocu likes him very much."
With the likes of Chris Martin, Jack Marriott and Martyn Waghorn at the club, Whittaker faces stiff competition for a regular outing at Pride Park. Not to mention the fact that England's all-time leading scorer Wayne Rooney will arrive in January.
But rather than seeing Rooney's arrival as competition, Whittaker claimed that he is using this unique opportunity to learn from, train with and be guided by one of the best in the business for scoring goals.
One way in which Whittaker may be able to work his way into the team is in place of Florian Jozefzoon. The Dutchman has fallen out of favour with Cocu and the supporters and hasn't managed a first team appearance since their 3-0 defeat to Charlton Athletic in October.
Whittaker has favoured that right wing position for the under-23s this season and there is only one winner when it comes to comparing their stats so far this season.
But how much do you Derby supporters actually know about Whittaker? Click the picture below and take our quiz to find out.
Harder than you thought?  Well, there are a plethora of Derby youth prospects who are amidst the fringes of first-team football at the moment. You can find out more about these players as we look at the next five Derby academy players to look out for. 
Louie Sibley has provided four assists to Whittaker's 10 goals this season and chipped in with five of his own. The central attacking midfielder made his debut for the Rams in the Carabao Cup but is yet to appear in any Championship fixture.
The two have certainly made themselves known to the Pride Park faithful; many took to Twitter to express their desire to see more of the two in Cocu's starting XI.
Morgan Whittaker scoring another double, surely has to be near the first team squad now? What a talent 🔥🔥🔥🐏

— Stefan🏴󠁧󠁢󠁥󠁮󠁧󠁿Broo🐑e (@StefanBroome) March 16, 2019
Loved it when Will Hughes burst onto the scene, time for you to do the same

— Ramraid_Against_The_Machine (@mark_orlow) November 13, 2019
Whittaker and Sibley have had a direct contribution in 10 of Derby's 15 goals in the UEFA Youth League campaign so far.
Superb result. Great job and can't be long before Whitaker and Sibley are moved to the first team

— nigel seymour (@seymournj) October 2, 2019
This high praise has undoubtedly stemmed from their consistent and exemplary performances for the different Derby teams. Whittaker has recorded more professional minutes than his teammate this season, but both, it would seem, have made themselves extremely difficult to ignore under Cocu's current reign.
From scoring a hat-trick in a European competition to making his first-team debut, the 19/20 campaign really has been one to remember for Whittaker.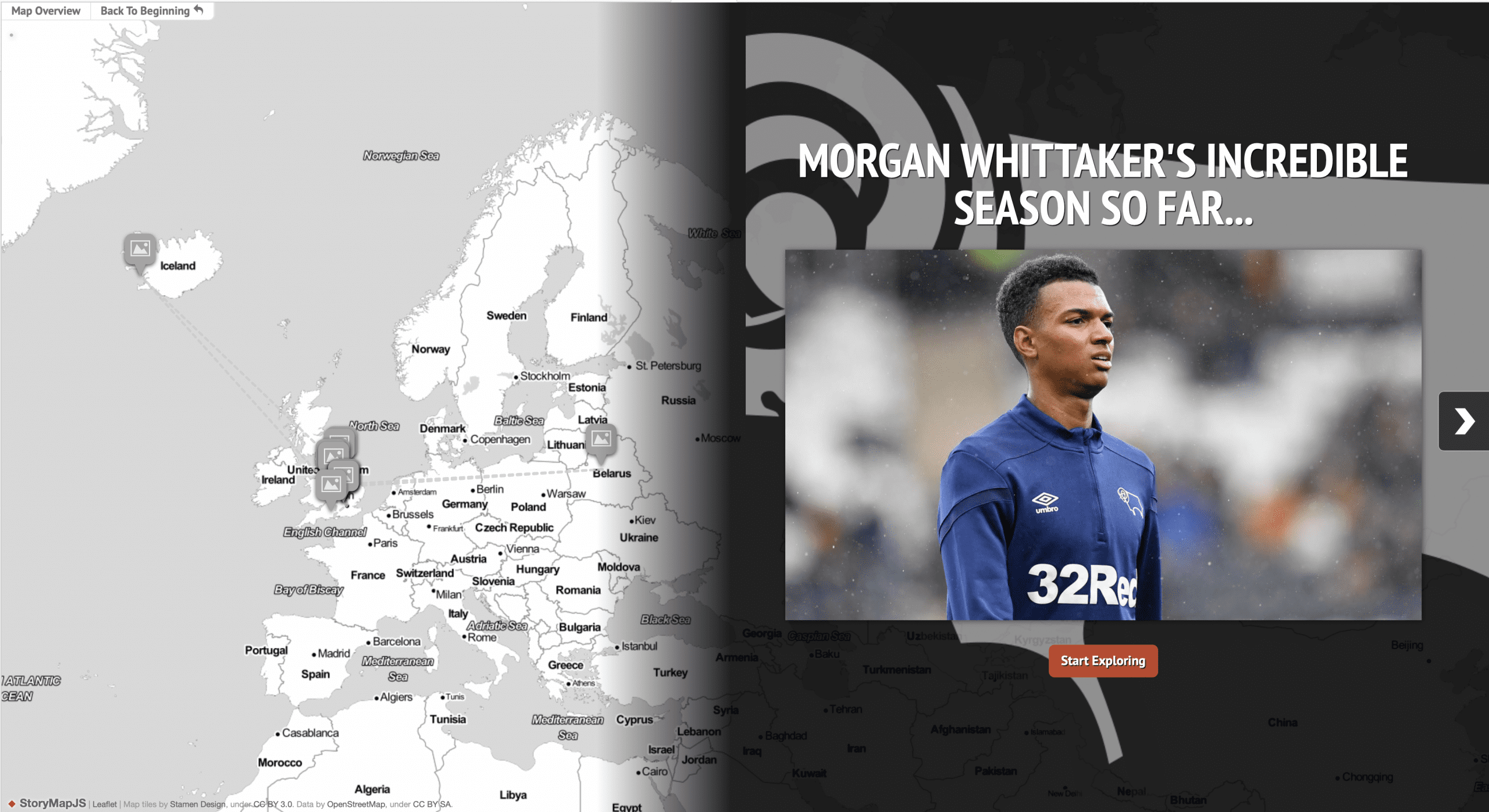 Whilst Whittaker is yet to record a goal or assist in any of his first team appearances this season, he is continually getting more and more minutes at the top level.
It is clear that Cocu believes in the attacker's abilities, emphasised by his recent outings against Fulham, Queens Park Rangers and Blackburn Rovers.
———————Read more Morgan Whittaker related content:———————
https://storyhubderby.co.uk/2019/12/11/the-next-will-hu…-to-look-out-for/ 
https://storyhubderby.co.uk/2019/12/10/morgan-whittaker…-the-two-compare/