Darrell Clarke's Walsall may be struggling in League Two, but the academy is flourishing this campaign under former Sheffield Wednesday defender Miguel Llera.
Clarke has hailed the successful youth team season thus far and believes Llera's Under-18s starlets can push for first team spots in the coming weeks.
Llera took over the Under-18s from former head coach Graham Biggs less than six months ago and has already progressed five youth players into consistent first team training.
Captain Joe Willis, Sam Perry, Joe Foulkes, Luke Pearce and Dominic Rogerson have stepped up to the senior team – with Willis and Pearce making the bench for the Saddlers.
With a busy schedule of festive fixtures coming up for Walsall, Darrell Clarke may call upon the exuberance of youth if players need resting during four games in 11 days.
Former Bristol Rovers manager Clarke, 42, expressed his pleasure with the performance of the academy under new management.
"I've been pleased with the Under-18s. Miguel [Llera] has come in, he's got a good mentality about this group and we've had the 18s training with us on a regular basis… so they can see the pathway to where players that have already come through the academy.
"Maybe one or two will get opportunities with all those games coming up in such a short space of time and injuries will dictate that as well."
Clarke also had praise for the new philosophy that has been instilled in Llera's side.
"I've been pleased with the reserve games that I've watched. They've been stepping up to the plate a little bit and I'm hoping to have one or two more breaking into the first team this season.
"I think Miguel [Llera] is tough with them in the right sort of way, making them a lot fitter. He's got them well organised and the results have shown in that."
Preparing the players more thoroughly for senior matches by working on physicality has been a priority for the Under-18s and Clarke has noticed the improvement during first team sessions.
"They haven't looked out of place as sometimes young lads can do, but they conduct themselves very professionally such as the demands and environment that are set here.
Walsall Under-18s 2019-20
Success of the youth team is owed in no small part to the new head coach, who mirrored the Saddlers' successes when he managed Chesterfield's Under-18s last season, promoting several players through the ranks.
Under the 40-year-old, Young Saddlers have shipped an average of one and scored an average of 2.55 goals per game in the league.
This compares favourably to last season's showing when Walsall finished third bottom with 1.03 goals scored per game and 1.57 conceded.
One goal conceded on average every match-day may seem plenty, but it is excellent in youth football and ranks the second fewest of 46 clubs across the EFL Youth Alliance leagues.
Netting more than double and conceding considerably less than 2018-19 is even more impressive when the loss of three star performers to the first team including a spine of midfielder Alfie Bates, defenders Tom Leak and Luke Little are considered.
Miguel Llera's Barmy Army 🔴 https://t.co/BDq0gr5Ag4

— Vital Walsall (@VitalWalsall) October 30, 2019
For Walsall fans wondering just who the next generation will be, You can watch our top five academy prospects video here.
Despite the remarkable achievements of his first six months in charge, Spanish coach Llera remains modest about the transformation to football with a smile but beams when he describes his players' progression.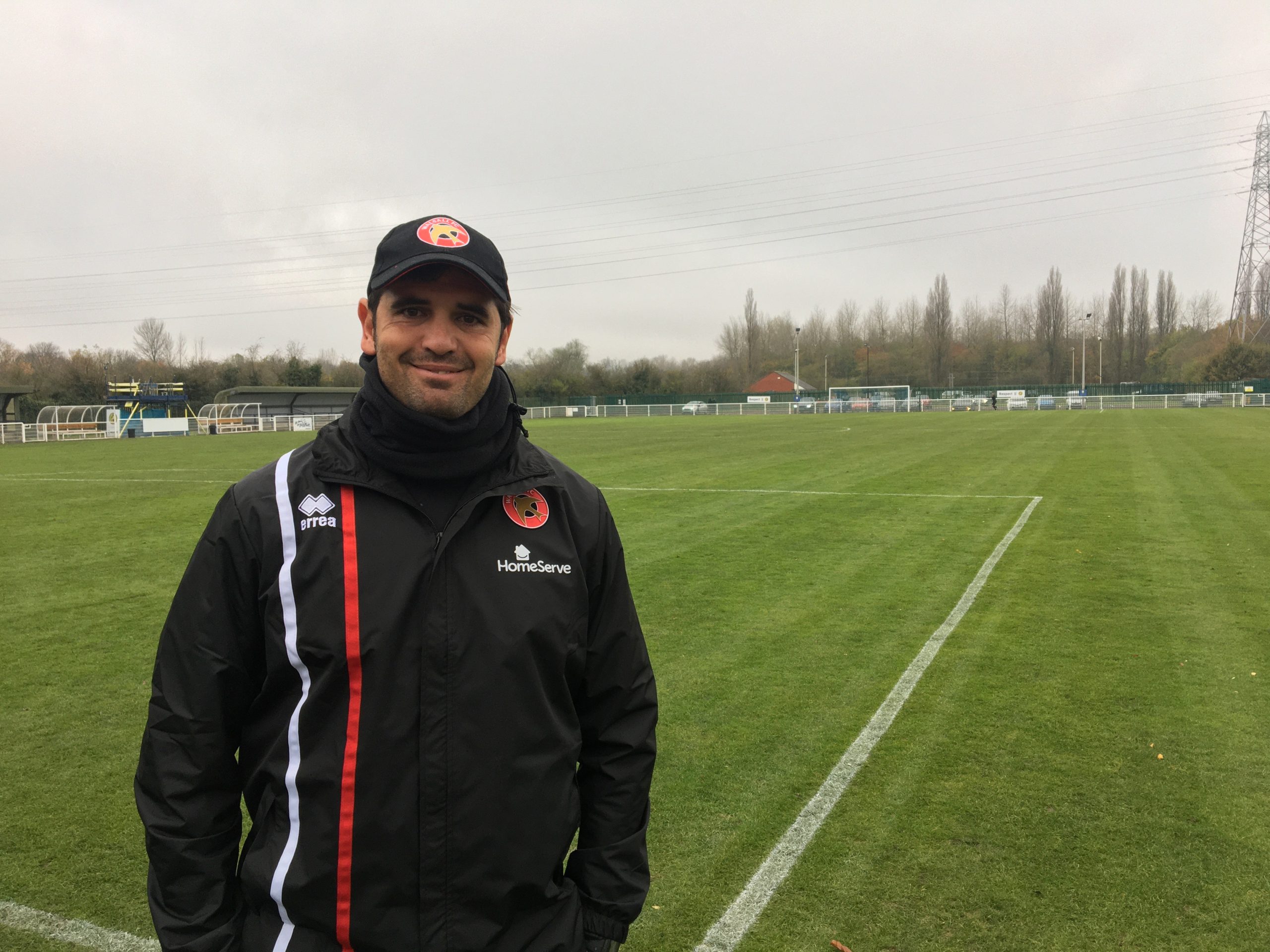 "I am proud; it is a good step. A good beginning, but the job is not done, we need to keep working hard.
"The gaffer [Darrell Clarke] has been magnificent with them. He is looking after them a lot and bringing them into training with them. The first team is supporting the academy and we have to keep pushing in the same direction.
"I think that the kids are giving back proper training and behaving perfectly on and off the pitch.
"That's what our job is about. trying to develop players."
All The best for our academy player , if he makes the debut tonight with the first team will be the youngest academy player in the history of the club in play for the first team . Great Achievement for the academy 🙏🏻#WALSALL FC #luck #hardwork #desire #commitment #premierleague pic.twitter.com/hZxfCxRxk2

— Miguel Llera 👉 Walsall FC Academy Manager 19-20 (@Migue_Llera) December 3, 2019
Llera is ever grateful to the club's staff for backing the academy so significantly and ensures them that he will only work harder and bolster Walsall's first season in League Two since 2007.
"We have to keep pushing and pushing. Obviously, the situation with the first team is not the best one at the moment, but hopefully they can win some games and hopefully the kids can join them and be part of the future for this club."
Part of that future for Walsall is surely the Under-18s skipper Joe Willis, who appeared on the bench for Clarke against Oldham Athletic this season.
Willis, 18, spoke of his pride at being selected and hopes he and his teammates can carry the Young Saddlers good form into the new decade.
"I've loved training with the first team and it was an honour get on the bench against Oldham.
Hopefully I'll get on the pitch soon. It's really time to push on now for all the lads because we are flying."
Good to get on the bench for the first team last night, time to push on now✅ https://t.co/rGj2Klu2xQ

— Joe Willis (@JoeWillis4_) October 23, 2019
Willis chuckles at the suggestion he is a Saddlers' legend in the making, although the talented midfielder left a little teaser for Walsall fans.
"Maybe I could be one day – I hope so anyway. I just cannot wait to get out at Bescot and show the fans what I can do."