Walsall veteran Stuart Sinclair and recent debutant Tom Leak have been discussing their experiences with non-league football after its cancellation. 
Steps three to six were cancelled due to the COVID-19 pandemic back in February, with the leagues being cancelled for the second time in two years. This meant any football below National League level was declared as null and void.
While supporters have not been allowed back into stadiums, teams higher up in the leagues have managed to continue playing due to their professional status. This has caused the National League to be caught in the middle, with clubs such as Dover Athletic receiving fines and point penalties for being unable to support fixtures.
As a player that has risen through the ranks of the sport, Sinclair has been discussing his fondness for the lower leagues and the differences that come with them. "It's a tough time isn't it?" the 33-year-old questioned. "Not just for football fans but for everyone.
"To not be able to go to support your local football team or to not be able to kind of have that camaraderie that you experience on almost a weekly basis is tough, and I think that's just part of human nature. We're social creatures aren't we? For us not to be able to have that is horrendous.
"I think for non-league especially, what I've experienced, those fans are such a huge part of the club and have such a big impact on the club that for them not to be able to be there and to not be able to participate is a huge shame.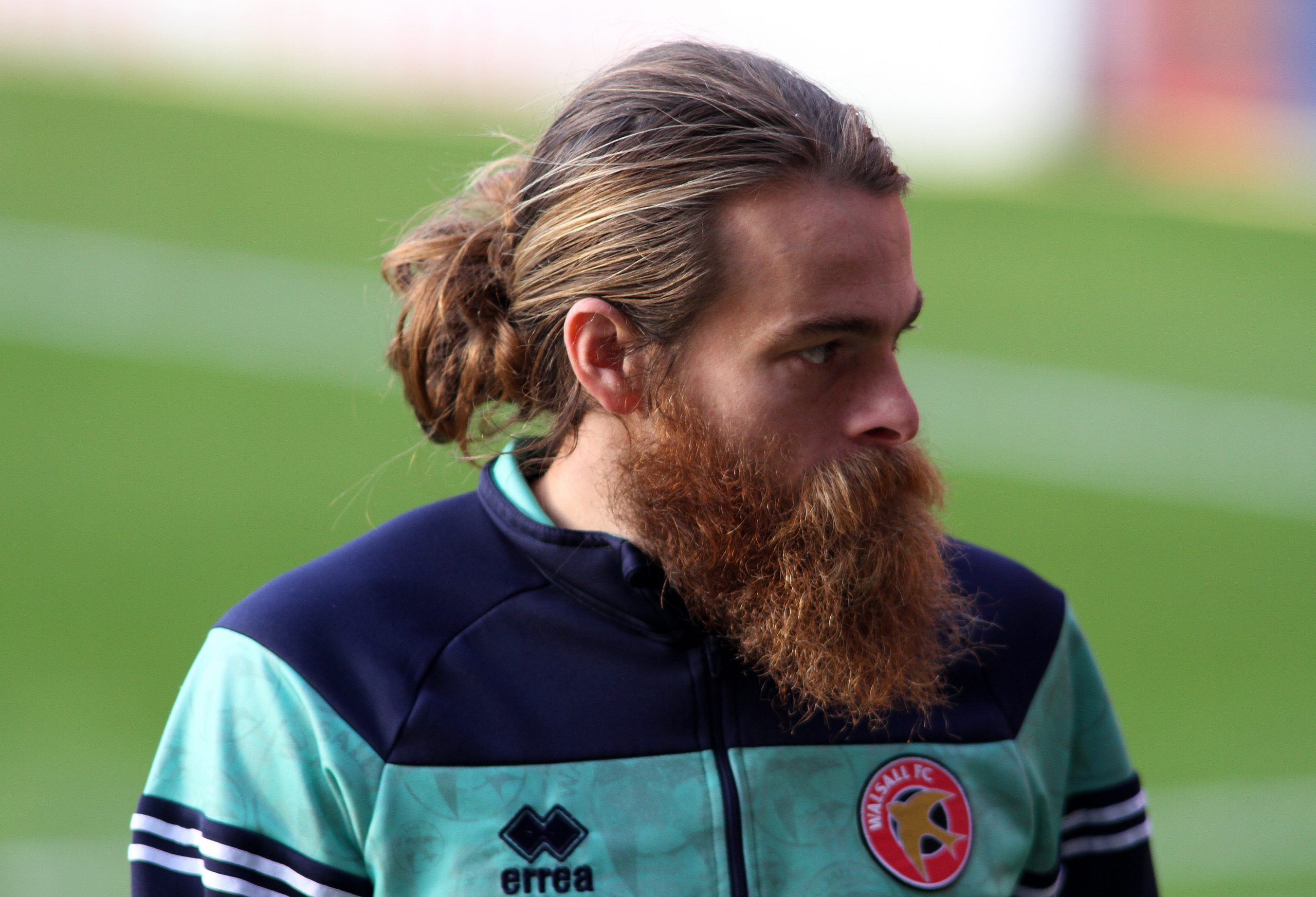 Having started his footballing career in the Isthmian Premier League, the hard-working midfielder is fully aware of the importance of fans at football clubs and is eternally grateful for his chance to perform in front of them.
"Because I've come through the non-leagues, I've always kind of tried to soak up the supporters," Sinclair said. "As you go through the non-league levels, there [are] more and more supporters and you get to play at big places. It's such a privilege. It's such an amazing thing to experience, that not many people get to truly experience.
"For people like Tom Leak whose not really experienced it, for him to then go to these big stadiums and experience that it's going to be amazing. It definitely warms your heart. It definitely gives you this sense of achievement. [It's] a humbling experience."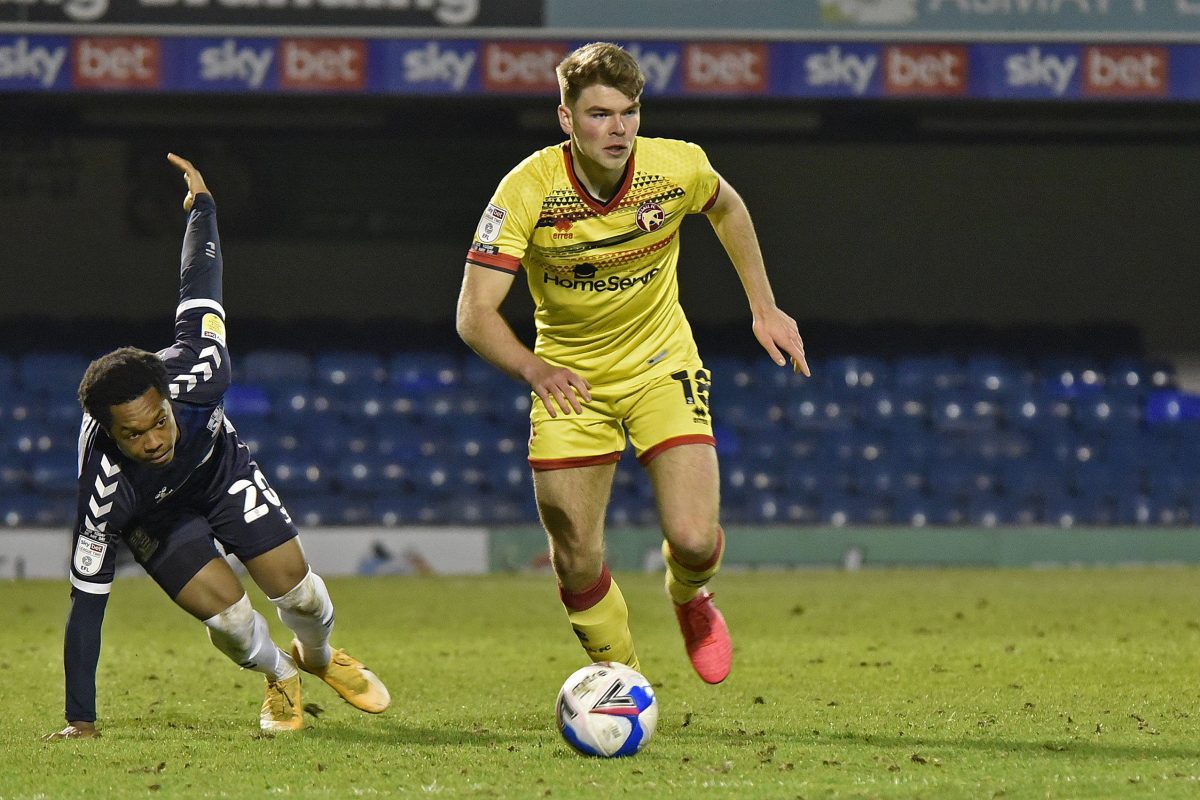 Leak has now made three starts for the Saddlers after making his debut to an unfortunately empty stadium against Southend United. The 20-year-old has praised his season-long loan at Salisbury Football Club as a key part in his development, followed by a month at Bath City.
"At Salisbury it was my first time in a men's first-team environment. That was brilliant for me, it's what I needed to mature," the young defender said. "I learned so much just playing games in men's football.
"The fans there are excellent. Almost 700 fans at a home game, and it was my first time in that kind of environment. The coaching staff and the players were so good with me, allowing me to play games and learn by making mistakes – just having trust in me as a player, an 18-year-old kid. It was so beneficial for me."
"It's such a real shame [that the leagues were cancelled]. The clubs have put so much work into the games they have played. Getting new squads after last season having to be null and void as well.
"For it to happen again is hard to see really, because you know how many teams down there are struggling. Then when they have played, they haven't been able to have fans in. They haven't been able to get that income in from the fans buying tickets. They've been giving everything just to play games. To see that basically just thrown away and wasted is a real shame."