By Jack Hasler
Just over 12 years ago, then Derby County youth prospect Miles Addison had put in a fantastic performance in a Carling Cup semi-final victory over Sir Alex Ferguson's Manchester United. Now, at the age of 32, having featured in fewer than 150 professional matches since then, he is plying his trade at the seventh level of English football for Southern League side Stratford Town.
Addison, a colossal central defender, had by the age of 20 become a key player for the Rams and even captained them on numerous occasions under the managerial guidance of Nigel Clough.
Looking back ten years on, he regrets not appreciating what he had at the club. "I just wish at the time I enjoyed it more," he said. "I sort of undervalued it [playing regularly for Derby] because I'd been at the club for so long. I thought it was always destined to happen.
"The first year I broke into the first team was probably my most successful year of my career, which says something."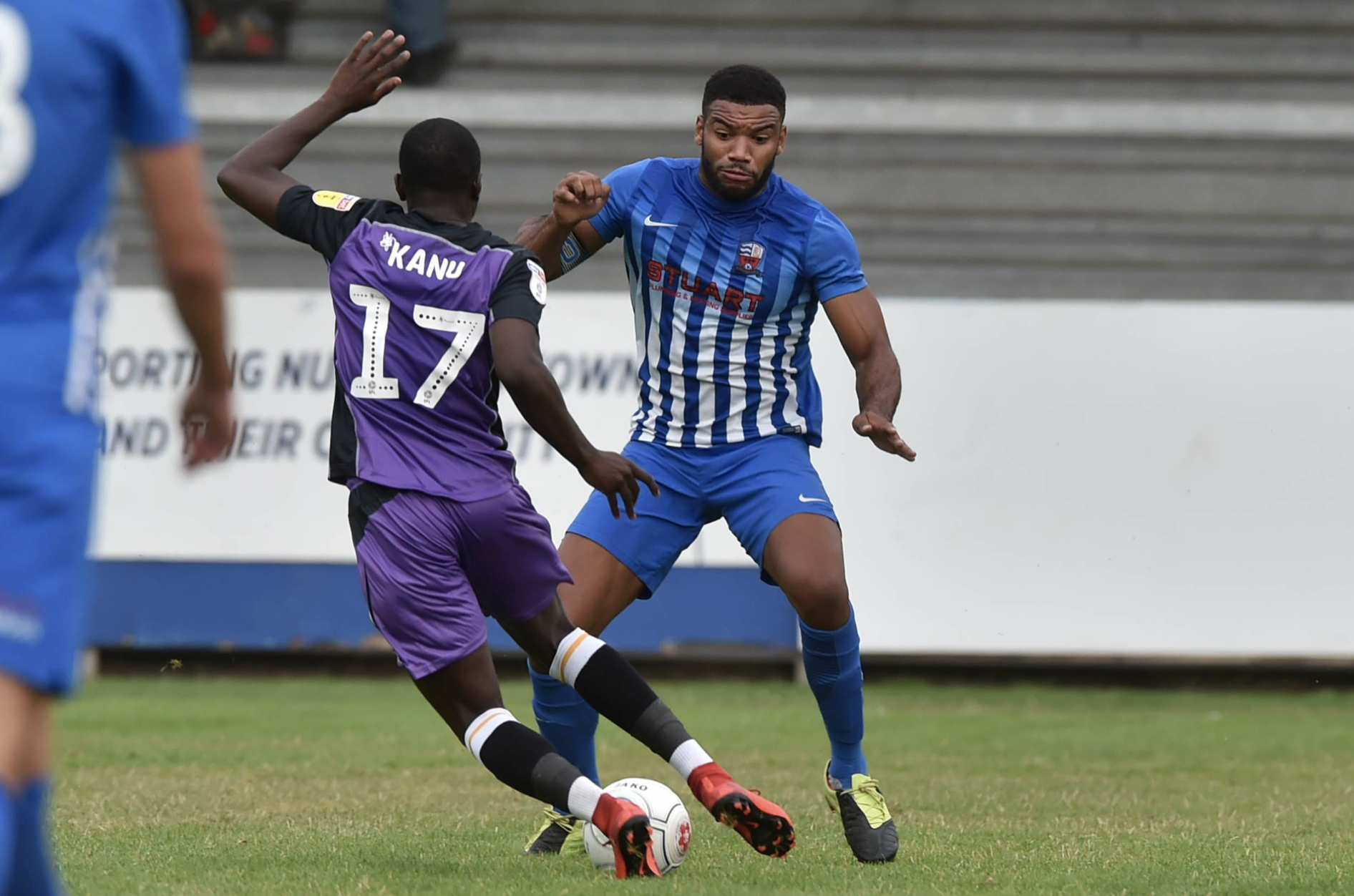 Addison made 36 appearances during the 2008/09 season, the most he has managed to make in a single campaign over the course of his injury-plagued career.
During that season, under Clough, he won the Rams' young player of the year award and his impressive performances were earning him interest from Premier League clubs.
"There were a couple of bids but at the time I wasn't really interested in leaving Derby," he recalled. "That was obviously my dream and I was so blinkered and wanted to just carry on playing for Derby."
However, in February 2009 disaster struck for Addison as for the first time in his career he faced a long spell on the sidelines due to a broken foot.
"It was a nightmare. We went to see four different surgeons in the country and none of them wanted to operate on the problem because it was so rare they didn't want to touch it.
"I came back the following season and was playing with a broken foot," said Addison, who since then, has had multiple spells out of the game due to reoccurring injuries.
"Throughout my whole career, injuries have completely put a stop-start on it. Not just Derby, it's been since I made my debut at 17 until now at 30 years old. It's something I had been bitter about."
Addison who featured once for the England Under-21s, left the Rams in 2012 having played 77 games, moving to then League One side AFC Bournemouth, for a minimal fee following a successful loan spell.
"I didn't understand it," he said. "They (Derby) offered me a long-term contract. I signed that deal and then I went out on loan straight away.
"I managed to get a three-year-deal there (Bournemouth) and was captain at the start of the promotion season from League One. I played every game up until injury."
After another lengthy spell out of the picture, Addison left Bournemouth and has since then played at six other clubs: Blackpool, Scunthorpe United, Rotherham United, Peterborough United, Kilmarnock, Nuneaton Borough and his current side Stratford Town.