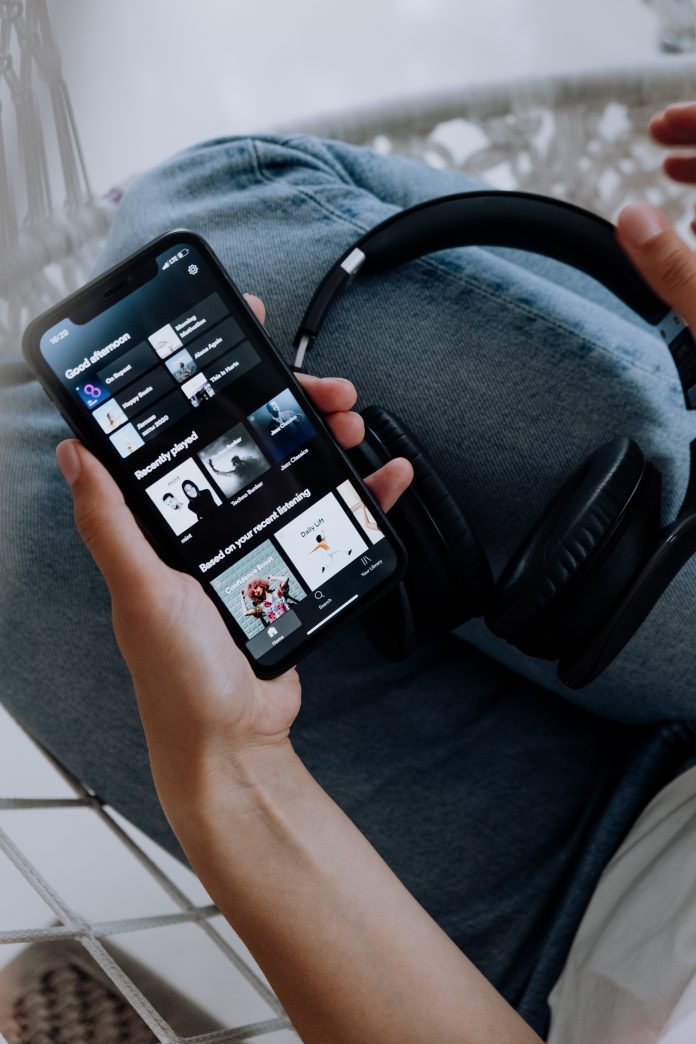 It is pretty much guaranteed that people have listened to just about every song on their on their playlist right now, particularly during the coronavirus pandemic
And, while they can be enjoyable the first couple of times, playlists can often get boring when they have been played on repeat.
So, with that in mind, here is a list of five up-and-coming artists that you may not know about, but definitely should.
Hopefully, this list will help you discover some new up-and-coming artists in the industry, or more of the music you love.
1) Jacob Collier
Jacob Collier is one of the most talented yet most underrated artists on this list.
With just under 1.5 million monthly Spotify listeners, his talents are not being recognised as much as they should.
The multi-genre bending artist has recently released his third LP titled 'Djesse Vol.3'.
It has received a lot more praise compared to his previous releases and it's clear he is  making a name for himself in the industry, slowly but surely.
His album features established artists too, like Daniel Caeser, Tori Kelly, and T-Pain.
Jacob's most popular song on the record has already reached upwards of 13 million streams on Spotify.
His talents eventually paid off as the North London artist took home a Grammy award for best arrangement, instruments, and vocals last month.
However, this is not his first Grammy win.
Jacob has actually taken home five Grammy awards in the past four years, two in 2017, two in 2020 and his recent win last month.
Hopefully these awards will prove to the rest of the world that he is the next generational talent.
2) Beabadoobee
After signing with DirtyHit in 2017 at just 17 years old, Beabadoobee is bursting through the seams of the Indie/Pop genre with her Avril Lavigne-esque cadence.
The Filipina artist has since released her second LP titled 'Fake it Flowers' in 2020, following the release of her highly praised 'Loveworm' LP the year before.
Beabadoobee has had a taste of the spotlight, opening for the Manchester four-piece The 1975 on their 'Notes on a Conditional Form' tour in February of 2020.
She was meant to share the stage with Phoebe Bridgers on their tour of the US and Canada before it was unfortunately cut short.
The British based singer was also an act on the DirtyHit Tour the month before, joining the likes of NoRome and Oscar Lang.
Her talents have definitely been recognised by the industry, being nominated for a BRIT award for 'Rising Star' in 2020 and winning the Radar award at the 2020 NME awards.
Since then, she has featured on her label mate NoRome's song titled 'Hurry Home' featuring Jay Som.
Her recent release last month titled 'Last Day on Earth' is quickly rising in popularity, at just over 1.25 million streams in just under a month.
With other 13 million monthly Spotify listeners at just 20 years old, she is clearly proving that she is the future of the Indie scene.
3) Mahalia
If you mixed Jorja Smith with the talents of Ella Mai, you get Mahalia.
The Leicestershire-born artist mashes the genres of both R&B and Soul.
She admittedly references the typical tropes of 'relationship problems' in her tracks, but her style and rhythm separate herself from the rest of her competition.
Her recently-released debut album in 2019 'Love and Compromise' received a lot of praise from critics, peaking at number 28 on the UK Albums Chart and number three on the UK R&B Albums Chart.
Her first public project titled 'Diary of Me' released in 2016 and it must have given her a lot of recognition as her debut album featured well-known artists like Burna Boy and Ella Mai.
It was looking like she was going to take 2020 by storm, but unfortunately that never came to pass.
Mahalia's breakthrough success has made her a recognisable name in the industry, gaining close to 4.5 million monthly listeners on Spotify.
https://www.facebook.com/230394977028752/photos/pb.100044265197916.-2207520000../3408860309182187/?type=3
The British-Jamaican singer was even nominated for a Grammy last month for Best R&B Performance, after featuring on another artist mentioned on this list, Jacob Collier's smash hit 'All I need' featuring Ty Dolla Sign.
She was even at the BRIT awards in 2020 for British Female Solo Artist, alongside other nominations from organisations like MTV and BBC.
Unfortunately, she was not able to take the award home, but there is no doubt that she will eventually become a staple in this industry.
4) FKA Twigs
FKA Twigs has been crushing the electronic scene after her recent release in 2019 titled 'Magdalene' received high praise from critics.
Most known for her mesmerising vocals over and sombre lyrics, her twist with the use of electronic beats is what makes her one of the rising talents in the industry.
The British-born singer has released two studio albums since signing to the independent record label Young Turks.
Her debut came in the form of a 10 track LP titled 'LP1' which sold 12,750 copies in the UK and 77,000 in the US.
This record seemed to give her a lot of attention as she eventually worked with well-known artist Future in 2019 in her second album 'Magdalene'.
Her work has caused her to win countless awards, from her MOBO in 2015 to her NME award for Best British Solo Act in 2020.
She has previously worked with the likes of Ty Dolla Sign, Skrillex and Kanye West in a track titled 'Ego Death' which has almost reached a billion Spotify streams.
She is clearly not afraid to break the boundaries that genres have placed on music, with her recent release in January featuring drill artist Headie One and pop artist Fred Again in a track titled 'Don't Judge Me'.
In an interview with Louis Theroux on his 'Grounded' podcast, the Gloucestershire artist announced that she made an album the whole of last year over FaceTime.
With her announcement that this album could potentially be the most ambitious album she has ever worked on feature wise, her current total of just under 3.5 monthly Spotify listeners should surely skyrocket once the album releases.
5) Koffee
With just under 2 million monthly listeners on Spotify, Koffee is another underrated artist on this list.
Most known for her song 'Toast' on her 2018 EP 'Rapture', the Jamaican artist is making a steady climb to fame.
Being from Jamaica, her style has a strong Reggae feel to each of her releases and is one of the most unique amongst similar competition.
She has clearly made a name for herself, featuring in popular London rapper J Hus' 2020 album 'Big Conspiracy'.
Her vocals and rhythmic style on the track 'Repeat' are one of the highlights of that album, with its peak position being 21st on the Official Charts.
Her next popular song is a track called 'W' featuring Gunna released in 2019 at over 40 million streams on Spotify.
The Spanish Town artist has been recognised within the industry when she became the youngest artist to win 'Best Reggae Album' in 2019 for 'Rapture' at just 19-years-old.
https://www.facebook.com/259223464596293/photos/pb.100044644050081.-2207520000../800991217086179/?type=3
In an interview with Rolling Stone Magazine, she announced that an upcoming project was in the works.
At the pace that she is moving at such a young age, music lovers should not be surprised if they hear her name again at more award shows in the future.