If you love a good bargain, especially when it comes to clothes, check out these five places that usually have the best mid-season sales.
New Look:
Arguably one of the best clothing sales is New Look's. They transform half of the store with long clothes rails which are sectioned off with the  "£5 or less" sale tickets. They usually have a range of good items on sale too; at the moment, you can pick up their popular, mega-fluffy dressing gowns at £12 instead of the original £24.99, and who doesn't need a new dressing gown to get them through February?
Next: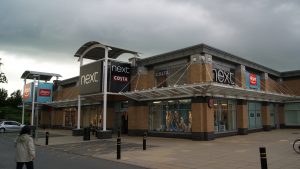 It's no lie that people literally camp outside Next for hours before their doors open to get a glimpse of their sales. Although they do have bits on sale now online, their next huge sale (where people camp outside for hours!) will be around Easter, so make sure you're getting geared up for a retail rampage in the next few weeks!
Asos:
They're a winner 365 days of the year due to their vast quantity of clothes, on sale, in their outlet, and full-priced.
Asos always have a 10% student discount too – even on their outlet and sale items, so they're always worth checking out for their mid-season sales. Visit their site here.
Missguided:
Predominantly online, Missguided have hundreds of new clothes added daily to their site, and are always bang on trend. They have a sale section all year round, but have recently added an "outlet" section to their website, where you can browse and purchase on-trend items at a fraction of the price. Check it out here.
Don't forget – through Unidays, Missguided usually have a pretty good student discount too – up to 50% sometimes! Although, keep in mind this is only available on full price items.
Zara:
Zara's in-store sales are often great, but their website isn't very user-friendly. You can find lots of great bargains in store, and their "basics" items are perfect for everyday wear. Definitely keep an eye out in your local Zara, and you can come out with some great items, but be prepared for frustration if you're braving their website!