Adidas and Kanye West have reignited their relationship in order to sell off £500 million worth of unsold YEEZY inventory, following the termination of the American artist's contract after his anti-Semitic comments back in October last year.
It had been rumoured that the company would burn all remaining stock after they broke ties with West, a move which is common with luxury brands like Burberry, however, the chief executive, Bjorn Gulden, spoke to investors claiming this was not the right move and they will work on a plan for them to be sold.
The three stripes have agreed to sell off an undisclosed amount of YEEZY inventory, which is currently in storage, with some of the proceeds going to unnamed charities that represented people who were hurt by West's anti-Semitic comments.
However, media reports have claimed an additional 15% of commissions will still go to the rapper who was previously entitled to this in his previous contract.
The German sportswear brand is already in serious financial trouble after confirming it would face an operating loss of £700 million this year, which is the first time they've seen a drop in profits like this in 31 years.
One of the main reasons for this loss is that Adidas, along with many other sportswear outlets, is anticipated to reduce order volumes from their manufacturing companies by 30%-40% which will see a decline in stock until the summer of 2024.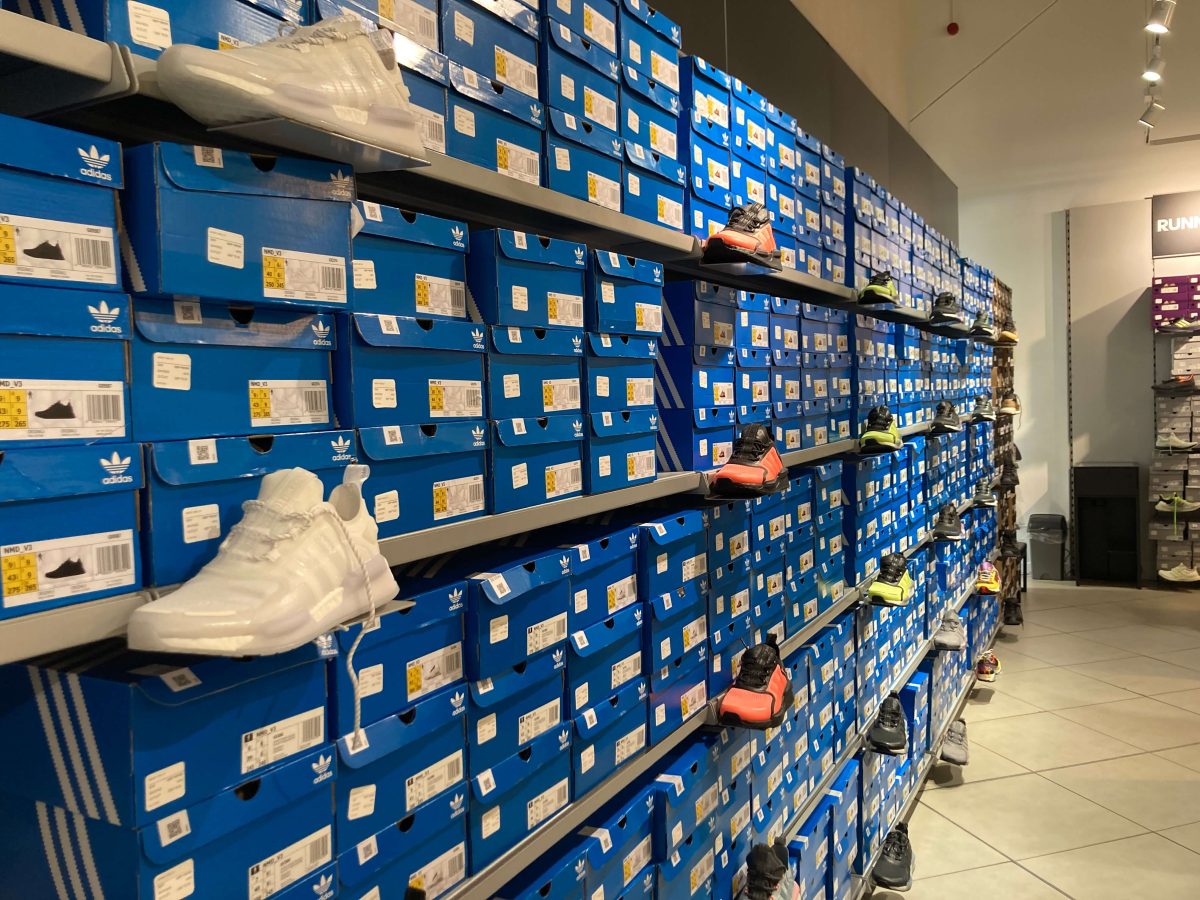 This is due to the continued effect COVID-19 is having on the Chinese market – a major sales market for the company – as well as withdrawing retail locations from Russia amidst the conflict with Ukraine.
Despite this, £500 million of the £700 million is all down to Adidas splitting ties with platinum award-winning rapper Kanye West. This split could also affect their annual revenue which the multibillion-dollar business said may fall by £1 billion.
The three stripes company broke off their nine-year partnership with West in October 2022 after he went on numerous interviews spreading anti-Semitic remarks.
During his nine-year stint, the designer brought his YEEZY brand and vision into Adidas, creating some of the most influential sneakers and clothing the brand has ever seen.
Some of his original YEEZY Boost 350 colourways now resell for over £860 on secondary markets, after originally retailing for just £180.
But now, Adidas is left with an extensive amount of stock which is plastered in YEEZY branding with prints on shoes and boxes and the figures are extraordinary as Fin Gunn, part of the CX team at Laced, the UK's biggest secondary market for sneakers, revealed.
"If you divide the rough average value of a pair of YEEZYs at retail by the product's value, then there are two and a half million pairs sat – that's a lot of stock. But two and a half million pairs of shoes run out at some point and we do not know what will happen afterwards.
"Even if they do agree that they can continue the partnership and adjust it in a way that can be publicly accepted, we don't know how long it will be until there is regular production again. They've stopped production for four months now, that's a massive hit, that could lead to 18 months of no supply at all."
This agreement by no means sees a new relationship between both parties. Adidas is still well aware of the damage West has done to his image and the brand's image because of their previous partnership. The release of these stored-away YEEZYs is only to offload the remaining stock, not to create new models and design different sneakers.
However, sneaker entrepreneur and YouTuber, Keith Adam is convinced this won't be the last time we see these two powerhouses link up.
"I'm not sure Adidas are willing to let Kanye West go right now. If they do decide to continue with him they could still see a net positive because Adidas relies so heavily on Kanye for the sneaker aspect and losing YEEZYs is a huge part of Adidas and he is pivotal for their profitability.
"It could be that he goes on and works on his own endeavour where we do start to see more types of interesting models like the boots rather than traditional sneakers.
"But I think Adidas recognises this and they may feel a little bit of urgency to try and get him involved again in the near future because when he starts an endeavour like that there's no going back for him."
The stored-away stock will begin being released in stages on the Adidas CONFIRMED app on 1st June.