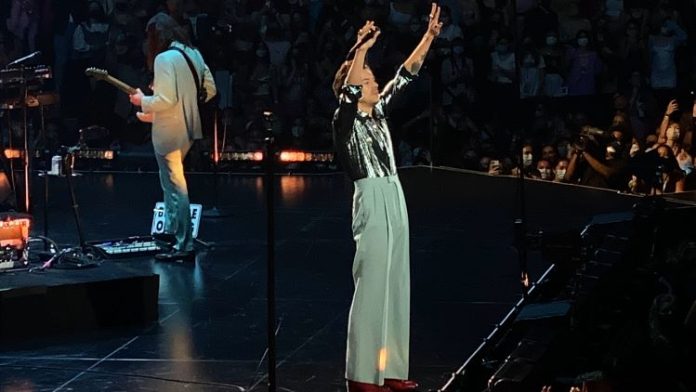 Heartthrob and global superstar Harry Styles made his homecoming return on Monday – with two back-to-back sold-out shows in Coventry.
He's now in the swing of his second UK run of 'Love on Tour', hitting Edinburgh, London and Cardiff – his last tour spanning over the summer of 2022.
But it appears fans' biggest worry when it comes to attending his shows isn't the view…it's what to wear.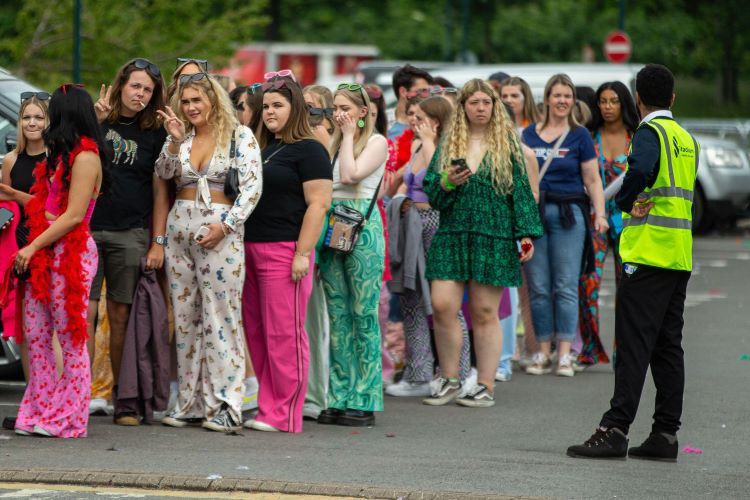 Over the past two years, it's become apparent that anything goes when dancing to hits like As It Was or Watermelon Sugar. The more flamboyant the better!
If you're wondering on where to start, here are the best ways to jazz up your Harry Styles concert outfit.
1) Feather Boa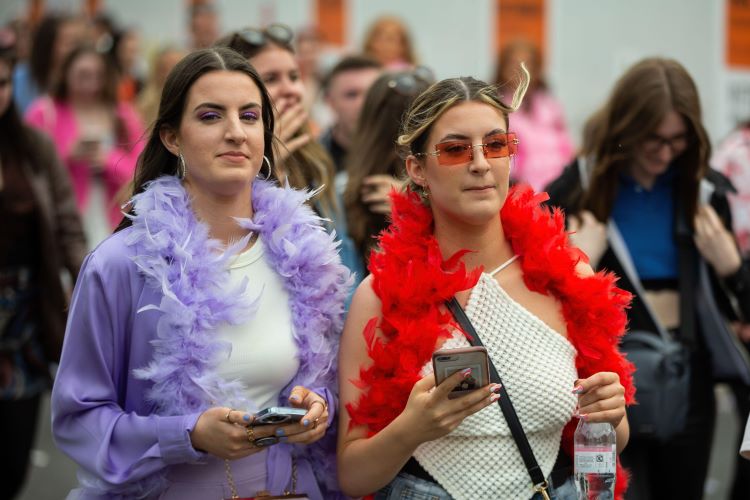 The biggest must-have for any Harry Styles fan is the feather boa.
These became a popular accessory after the Sign of the Times singer wore one to the Grammys back in 2021.
They have become such a staple that for Styles' 15th show at Madison Square Garden, a feather boa was put on every seat.
'The feather clean up' has also become part of the post-show procedure, as there are often bits of fallen feathers left on the stadium floors.
There are no rules when it comes to colours, in fact the more colourful the better.
If you have a colour theme for your outfit, go with that – or go completely wild!
2) Hearts
It would only be fitting to attend 'Love on Tour' paired with some hearts in some way.
Or of course you could go full hearts like myself…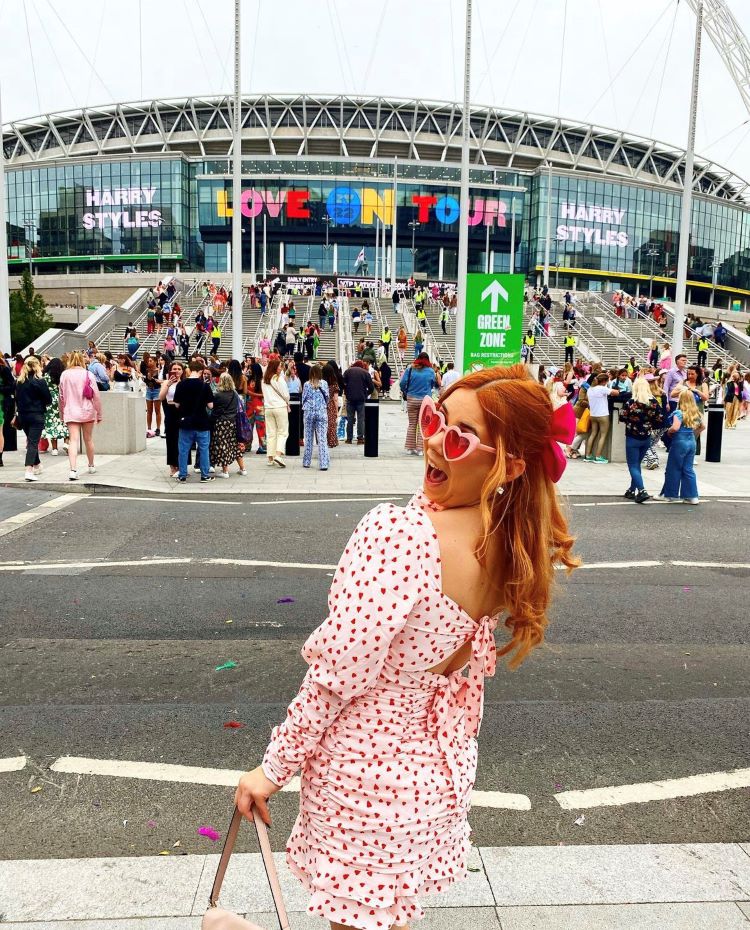 You will definitely look the part dancing to Treat People with Kindness.
There are so many ways you can utilise them too, with Harry Styles incorporating hearts into some of his own flamboyant tour outfits.
Some fans have been recreating these, or adding hearts in more subtle ways, but whichever you choose, they are definitely cute!
3) Cowboy Hat
Throughout the Harry Styles fandom, it's unclear as to where the 'cowboy hat' trend came from – but it has taken the outfit scene by storm.
From the classics, to the eccentric, to the homemade, they are the perfect finishing touch, as well as shelter for any unexpected English downpours (which is always possible!)
The cowboy hats are bringing people together in more ways than one.
These two fans took a cowboy hat to their 'Love on Tour' Wembley show in London show last year and got fellow fans to sign it as a souvenir.
Donning one of these beauty's gives you a nice keepsake for after, but just be careful of those stood behind you too.
4) Sparkles
This last tip can be added to any element – your hats, your jeans, even your hair!
If there's one thing that a Harry Styles show welcomes, it's sparkles.
Fans online have been putting their art and crafts hats on and decorating their own clothes from home and making them Harry-esque!
So even if you don't want to go crazy, you can fit in with the crowd and dance the night away.
The main thing is you feel amazing and have the best time.
Harry Styles will be performing across Edinburgh, London and Cardiff between May 26 and June 21.