Following their relegation from League Two to the National league, Oldham Athletic have released their retained list. In ContractJordan Clarke, Benny Couto, Vani Da Silva,...
It's been a week of highs and lows in football. After multiple incidents, players are calling for the FA to do more to protect...
Student journalism from the University of Derby. Reporting by Jake Leach, Jack Johnson  Theo Beevers, Katie Hatton, Alfie Burley and Sam Collins. Football Fan Mental...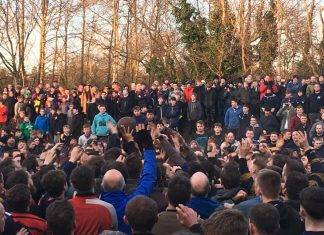 Extra buses are being put on to help deal with the amount of people attending this year's Ashbourne Royal Shrovetide match. Trent Barton is adding...