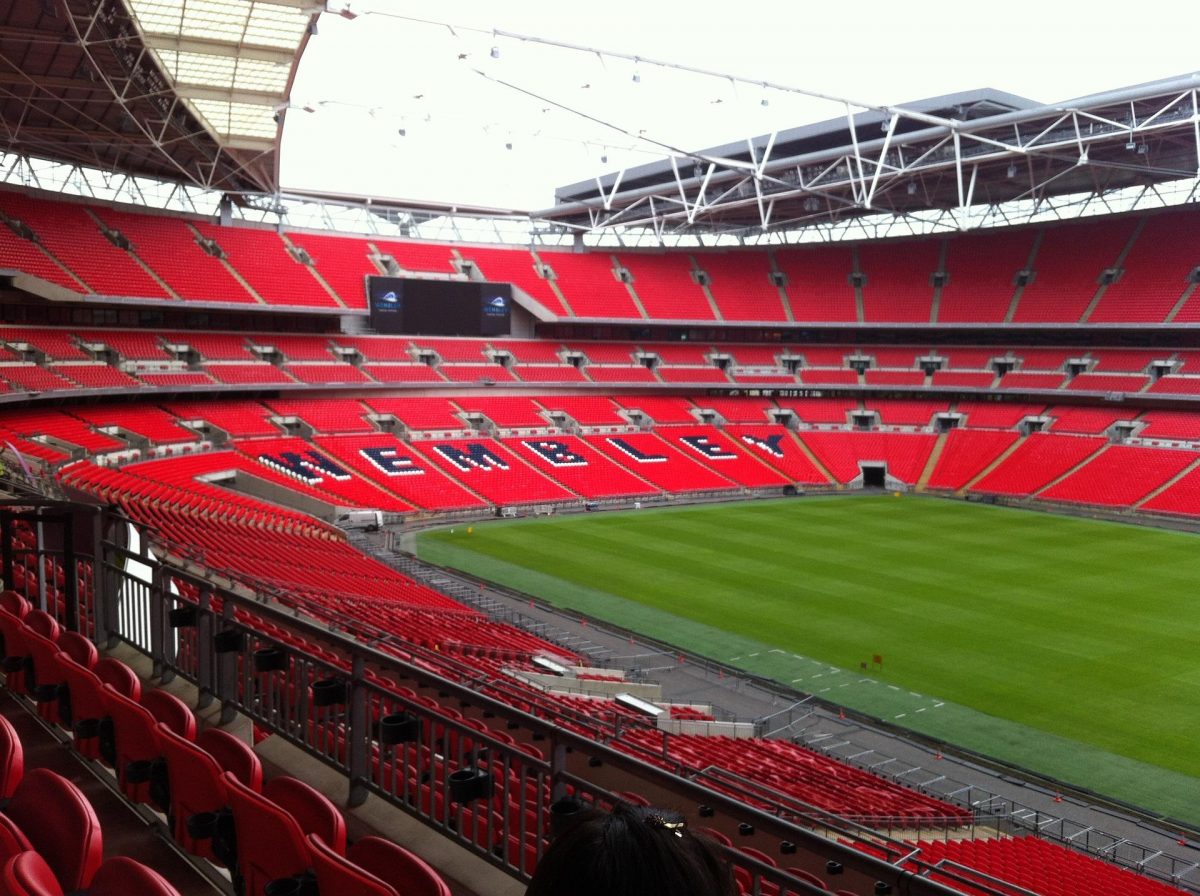 Non-League Finals Day is where both the finals of the FA Vase and FA Trophy are contested at Wembley Stadium on the same day – one after the other.
A total of 46,111 combined fans were at the home of football yesterday afternoon in what is always a staple event in the non-league calendar.
This year, Littlehampton Town took on Newport Pagnell Town in the FA Vase – which is a competition for teams in steps five and six of the non-league pyramid.
It was a romping win for Newport Pagnell as they ran out 3-0 winners, thanks to a brace from Ben Shepard and a goal from Kieran Barnes.
😮‍💨😮‍💨😮‍💨 pic.twitter.com/qNwzIMBBvh

— Wembley Stadium (@wembleystadium) May 22, 2022
Newport Pagnell, based in Milton Keynes, claimed their first FA Vase triumph and shared their winning moment with the fans that made the journey.
A day to remember for @nptfc 🏆#FAVase pic.twitter.com/tBryJHInEx

— Wembley Stadium (@wembleystadium) May 22, 2022
Moving onto the FA Trophy, which saw Bromley take on Wrexham.
Wrexham, of course, is owned by the Hollywood duo of Ryan Reynolds and Rob McElhenney – which shocked the football world and gave the Welsh side the potential of becoming a lower league powerhouse if they manage to win promotion to the Football league.
They were in attendance for this game with other celebrities, giving much needed and deserved attention to Non-League Finals Day.
Welcome to Wembley gentlemen 👋 pic.twitter.com/KGmmLhRiBh

— Wembley Stadium (@wembleystadium) May 22, 2022
But it was not Wrexham's day as Bromley shocked them in a 1-0 win. The Dragons thought they had equalised in the sixth minute of stoppage time at the end of the game but, unfortunately for them, the flag went up for offside.
The FA Trophy is to non-league teams what the FA Cup is to Premier League sides and Bromley were victorious with a Michael Cheek second-half goal.
Deadlock broken! 🔥@bromleyfc take the lead through Michael Cheek! ⚽️#FATrophyFinal pic.twitter.com/ngvfRTGBtG

— Wembley Stadium (@wembleystadium) May 22, 2022
Bromley hung on for the win and lifted the FA Trophy for the first time in their history.
As for Wrexham, they start their play-off campaign this week for a place in the Football League so, if they do return to Wembley in the final, they will be hoping for a much-improved result.
Absolute scenes at the end of the Buildbase #FATrophyFinal 🤩pic.twitter.com/kTWnHH5OVM

— Wembley Stadium (@wembleystadium) May 22, 2022