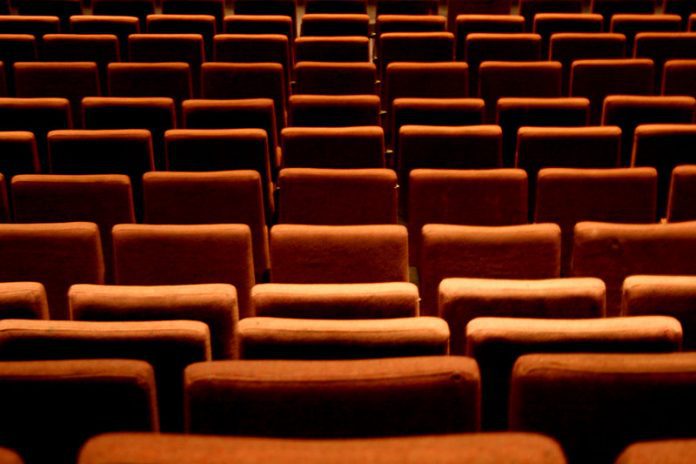 ★★★★
A review of Doctor Strange in the Multiverse of Madness, the 28th Marvel film
The first new Marvel film of 2022 
Benedict Cumberbatch stars at playing multiple versions of the iconic sorcerer
SPOILER WARNING
Marvel movies have been dominating the cinemas for over a decade, and are now streaming on Disney+. We've come a long way since Iron Man, which was released in 2008.
The newest Marvel film for fans to dig their claws into is Doctor Strange in the Multiverse of Madness, directed by Sam Raimi.
Starring Benedict Cumberbatch in his second leading role appearance as Doctor Stephan Strange, the film also stars Elizabeth Olsen as Wanda Maximoff, Benedict Wong as Wong, and Xochitl Gomez as a new multidimensional powered traveller, America Chavez.
Initial thoughts
My first thoughts about the film are as follows: why hasn't Sam Raimi directed any MCU movies prior to this?
His filming exploits made him the perfect director to push the Marvel movies into a weird and darker territory.
That's not to say the film didn't have its faults.
Some of the dialogue was a bit clunky and didn't sound right with some of the characters.
For example, Dr. Strange would have a profound moment of realisation, behaving very nicely, only for him to suddenly switch back into heartless, pre-mystical Stephan Strange.
Character cameos
Also, the Marvel fan service and character cameo reveals played a massive part.
The last Marvel film to hit the cinemas was Spider-Man: No Way Home, which in any right is a very tough act to follow.
But that film has lots of fan service, such as the previous Spiderman actors Andrew Garfield and Tobey Maguire reprising their roles – despite Garfield keeping his appearance quiet for over a year.
Going into this film, it was inevitable that Marvel fans were expecting way more in terms of fan service. Which they got.
Since the Sir Patrick Stewart appearance was spoiled before the film, and all that hype about Tom Cruise's Iron Man variant didn't happen… It was a bit underwhelming.
However, fans got John Krasinski as Reed Richards (Mr Fantastic) which was an absolute dream casting, plus variants of Captain Marvel, Captain America (Captain Britain) and a new hero: Black Bolt.
Then, to ruin it, even more, Wanda Maximoff kills all these characters, taking away all hope of them ever appearing again. For now, anyway.
I Still Can't Believe This!! #DoctorStrange #JohnKrasinski as #ReedRichards/#MrFantastic#LashanaLynch as #MariaRambeau/#CaptainMarvel#HayleyAtwell as #PeggyCarter/#CaptainCarter#AnsonMount as #BlackBolt#DoctorStrangeInTheMultiverseOfMadness pic.twitter.com/zcj7UwQWU3

— Superman™ (@AJHJR) May 8, 2022
Apart from these little moments, the film stands out in the MCU as one of the most diverse and ambitious films in the series so far.
One of my favourite moments in the film was the music battle. Yes, you read that right.
But it's not just some rap battle. Doctor Strange is fighting an evil twisted variant of himself and they end up fighting with the notes from sheets of music.
Making each spell cast a musical journey, along with the amazing CGI, it is one of the most memorable scenes from the film. Classic Sam Raimi style.
this was my such a good Doctor Strange fight pic.twitter.com/3qUJJarhfe

— Di. (@HailEternal) May 12, 2022
So, is Doctor Strange worth the watch? Yes. It is a great sequel that exceeds the standards of the first film, while Benedict Cumberbatch does an epic job of playing multiple versions of the iconic sorcerer.