★★★★
With the academic year coming to an end, the need to get away gets desperate. But, with the stress of travelling sometimes adding to the holiday, it feels easier just to stay home.
But, with LNER making the decision for students easier – with up to 40% off on certain journeys – going away for the weekend just became simpler.
I look back at my journey to Edinburgh and if it was worth switching sun for Scotland.
The journey
Firstly, the new LNER Azuma started the trip on the right foot. The trains are quiet, spacious, have enough plug sockets for everyone and even has table service. I could order food and drink without leaving my seat.
Another positive about the train was that all the stressful parts of the airport, were eliminated. I didn't have to worry about small liquids, weight limits or packing to save space.
Also, the route itself takes you through some breath-taking views of the British countryside, coastal areas, and cities.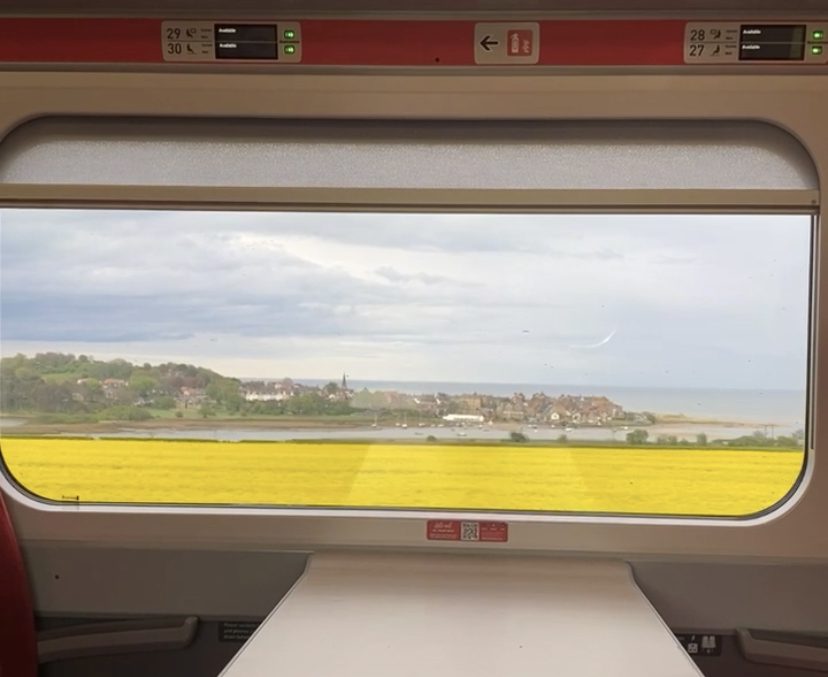 Arriving in Edinburgh Waverly, the central station, it was useful being able to walk to my accommodation instead of having to worry about the hassle of airport transfers.
Walking around the city
The city sits beneath St Arthurs Seat but doesn't feel overshadowed by it, thanks to its character.
When walking around the city, I never felt in danger or unsafe thanks to it being a massive tourist destination.
I would recommend going to Dean Village. It transports you to an alternate fairy land where you forget you are in a major city and you can stroll along a river and take pictures and bask in the serene atmosphere.
I never felt starved for food choices here, I ordered food late into the evening and didn't feel like I had to compromise for something I didn't want.
Snax Café is a good, well-round option no matter your budget, dietary requirements, or schedule. It has two locations, one being purely takeaway, and another having a seating option.
Visiting Edinburgh Castle
Edinburgh Castle is a must visit – even if you don't decide to enter the castle, the views from the top are spectacular and offer a panoramic view of the city.
Don't be discouraged from the steps to the top, it takes less time than you think.
Speaking of climbing to the top, St Arthurs Seat is an easier climb than you think. My friend and I went up and down within an hour – while still having a rest at the top to take in the views.
Some considerations I would make before you start to plan a trip to Edinburgh:
The coast is further than you think. We thought it would be a nice stroll to the beach and it wasn't. There is enough to do in the city centre but, if you do want to go to the beach, then plan a transport link ahead.
When travelling as a group, check your seat reservations. This wasn't an issue for me, but I saw multiple people get frustrated with others sitting in their seat. I would recommend booking a seat instead of looking for an available one, as it may get busy.
Overall, Edinburgh felt like a unique getaway where I got to de-stress from the world and get transported back in time. Being able to travel by train made things so much easier, but I didn't feel like I was compromising for a "real" holiday.