Liverpool lifted the FA Cup on an eighth occasion, beating Chelsea on penalties on a sunny afternoon at Wembley Stadium, marking 150 years of the famous cup competition, keeping the possibility of the quadruple alive.
Liverpool have now secured a domestic cup double and are still in contention to complete a famous quadruple, but aren't favourites for the Premier League, as they trail Manchester City with only two games to play, before they head to Paris to take on Real Madrid in the UEFA Champions League final.
The Citizens dropped points away to West Ham United on Sunday, drawing 2-2 at London Stadium, meaning Liverpool are four points behind with a game in hand over City. A win for the Reds' on Tuesday at Southampton will ensure the Premier League will be decided on the final day of the season.
Jurgen Klopp's side take on Wolves at Anfield, whilst Pep Guardiola's team host Aston Villa, managed by Liverpool legend Steven Gerrard, so everything is set up for a dramatic final Sunday.
The quadruple has never been completed before in English football, so Liverpool will become history makers if they complete the feat. Manchester United completed the treble in 1999, winning the Premier League, FA Cup and Champions League, a haul that the Merseyside team could better this season.
Liverpool have left Wembley with some injury concerns, as Mohammad Salah, Virgil van Dijk and Andrew Robertson all departed the field with suspected injuries, which have come at the worst time of their season.
With three crucial games remaining, these injuries to key players and leaders within the squad could dampen hopes of a quadruple.
So how can it happen?
Liverpool trail Manchester City by four points, but have a game in hand over their rivals, which is a must win to keep their Premier League title hopes alive.
As it stands: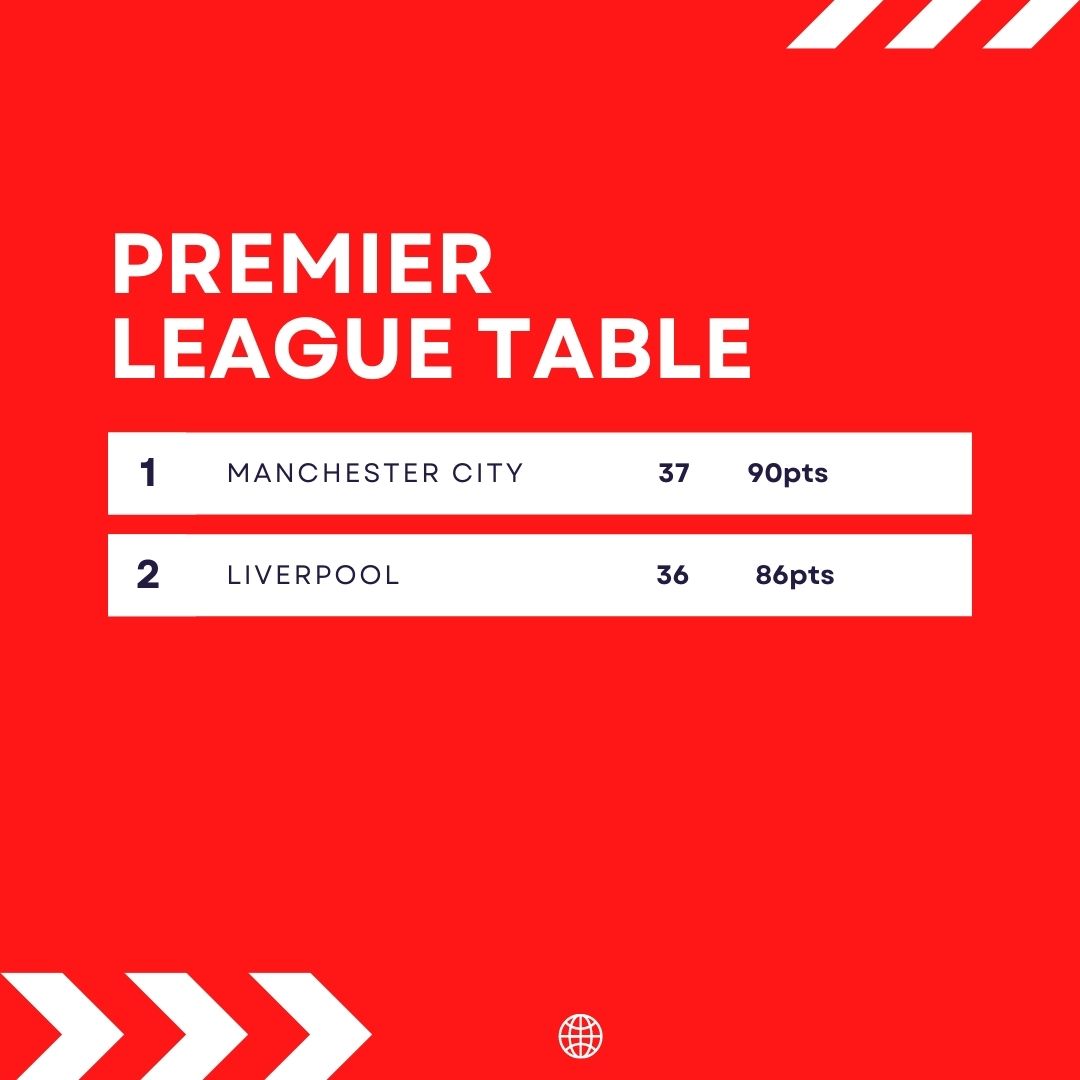 If Liverpool beat Southampton
If Liverpool win their game in hand, they will trail Manchester City by one point, with both teams having one game to play, meaning the title will be decided on the final day of the 2021/22 Premier League season.
If Liverpool draw
A Liverpool draw all but ends their hopes of winning their second Premier League crown. This would leave them three points behind Manchester City, with one game to play, and require Manchester City to lose to Aston Villa, and themselves beat Wolves with a seven goal swing.
If Liverpool lose
If Liverpool lose their game in hand, then Manchester City will become Premier League champions, and end Liverpool hopes of a quadruple. This would give Manchester City an insurmountable four point lead over their rivals with just one game to play.