It only takes one visit to an MMA gym to realise the positives you could gain from attending regularly. Taking up Mixed Martial Arts should be a consideration if you are looking for a productive hobby and here is why.
It is never too late to improve yourself and become healthier. The challenging training Gracie Barra Derby implements in their gym does exactly this for their members and long-time martial artist Lee Kirton notices that.
"The children in the younger classes learn about nutrition, health, and muscle memory," said the 46-year-old.
Walking through the doors of Gracie Barra Derby helps you realise your own level of fitness as Summer Onley found out.
"I thought I was fit when I came to this gym, but one session here taught me what it really is. Sports like wrestling in mixed martial arts take up so much energy," admitted world champion Summer.
It helps your mental health
In a society that has an acute awareness for mental health, there is no time like the present to take conscious action on maintaining or even improving your own. Kirton has witnessed this, seeing the results in the younger member's training.
"In some of the kid's classes that we teach now it's clear how much this sport helps their confidence and wellbeing," stated the College Director.
Jarrad Annable has experienced his own mental health improve from training MMA over several years.
"I managed to relieve built-up stress when I went training and I would leave the gym a better person," explained the 28-year-old.
It teaches you discipline
It's not only the mental health aspect that Annable has learnt MMA develops, but training at Gracie Barra Derby has also made him believe that "every school should encourage martial arts, as it instils a special discipline in anyone".
"I was taught having a big ego is a bad thing because the day I brought that in the gym was the day I got submitted in sparring," he added.
This proves just how helpful establishments like this are for developing modesty and respect, two honourable traits for any character.
It gives your day purpose
In the midst of a pandemic, it is easy to count the days instead of making the days count. It took one showing of the UFC to change that for 27-year-old Onley.
She said: "I started watching MMA five years ago and told myself I had to try a martial art after that. When I moved to Derby, I came here for my trial session and I was addicted straight away, I found it so fun."
Being open-minded about new experiences has now led to the young woman having something to look forward to throughout the week. If your daily routine is beginning to feel purposeless than the new challenge of MMA awaits.
It gives you a pathway to glory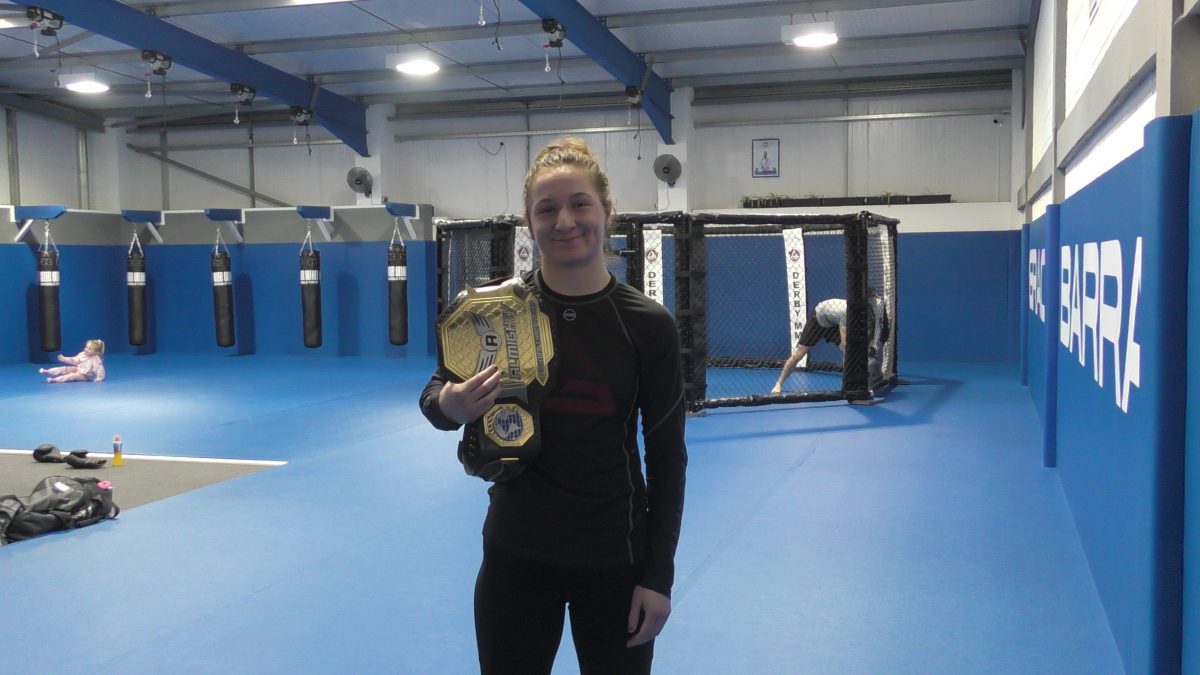 We cannot all be champions, but training at Gracie Barra Derby certainly makes it possible. Competing may not be on your agenda but this option carves out a potential lifestyle that some of the hardest-working individuals are privileged to.
Annable has a "dream to be in the UFC" and visiting the Gracie Barra gym consistently shows how he is committed to running down his road to glory.
If you work hard enough and gamble on going as far as possible in MMA, you either make it or you give everything trying and both are utterly commendable.
The pros that are attached to becoming an MMA gym member are not short. They have transformed the character and ability of many people not just in Gracie Barra Derby but in every gym and, by giving the sport a try you could be the next to benefit.