For any European import, crossing the Atlantic to ply their trade in the United States requires a leap of faith. The red-carpet treatment afforded to the likes of David Beckham, Steven Gerrard, Wayne Rooney and Zlatan Ibrahimović in recent years has made the move to Major League Soccer look like a walk in the Central Park when in reality, it is no holiday for those in the infancy of their careers.
Although never playing in the US himself, former Premier League striker Lee Morris knows just how much pressure young players are under in the modern game. Having broken through at Sheffield United in 1997, the 19-year-old transferred to Derby County a season later for a then club record fee of £3 million, making him the fourth most expensive teenager in British football history. 
But leading the line for a team in the top-division amid financial troubles and relegation fears proved too much for Lancashire-born forward and, as a result, scored only 17 goals in his five-year tenure with the Rams.
After a handful of lower league outings before his retirement in 2015, Morris now finds himself in South Carolina and head coach of the SC United Bantams in the USL Two; utilising his experiences at the top-level to help young, aspiring players achieve professional contacts at MLS clubs and colleges across the country. 
So, as the game continues to vye for recognition among elite leagues around Europe, StoryHub spoke to Morris to find how the game has changed during his time in the US, his journey in management so far and why so many British players are now jumping the pond to chase their footballing dreams …
OK Lee, let's start off with a nice and easy one. What has it been like managing in the US?
Well, I mean, it is different to being back home. I'm coaching as part of a youth club, which has loads of different levels within its structure. In South Carolina, we are the biggest sports provider which I think is amazing because when you think of America, you think of American football and baseball, but soccer is the number one sport here for kids to participate in. 
My main role for three quarters of the year is working with our top-level teams. From the under-13s to the under-nines, I am the director of their programme and working with a similar level of player that would be in an academy at Derby, for example.
Our hashtag on social media is #Path2Pro, so our players play for us to get as much exposure as possible. It's interesting because the level is better than I expected it to be, and we have got some really top-level players who are aspiring to go professional. 
Record numbers at tryouts yesterday for our @uslleaguetwo @scunitedbantams tryouts! Great to see so many players chasing their dreams & aiming to get on their #path2pro #wearthebadge #upthebantams pic.twitter.com/EFIJQiJ3zh

— SC United Bantams (@scunitedbantams) February 10, 2019
We all use different words and stuff like that and sometimes I have to speak with an accent because they don't understand my Yorkshire one! But it's been good fun.
What made you want to coach in the US?
The main reason I came to America is because it's growing and there's new levels sprouting up all the time. In England, if you're better than playing for a pub team there's a level for you. Whether that's getting paid £20 to play for Loughborough Dynamo, £250 to play for Alfreton or playing full-time and getting £500 in the bottom division, whatever it is, there's a level for you. In America, you had the USL championship, then pub teams and that was it. So there was nowhere to go if you were better than Sunday league.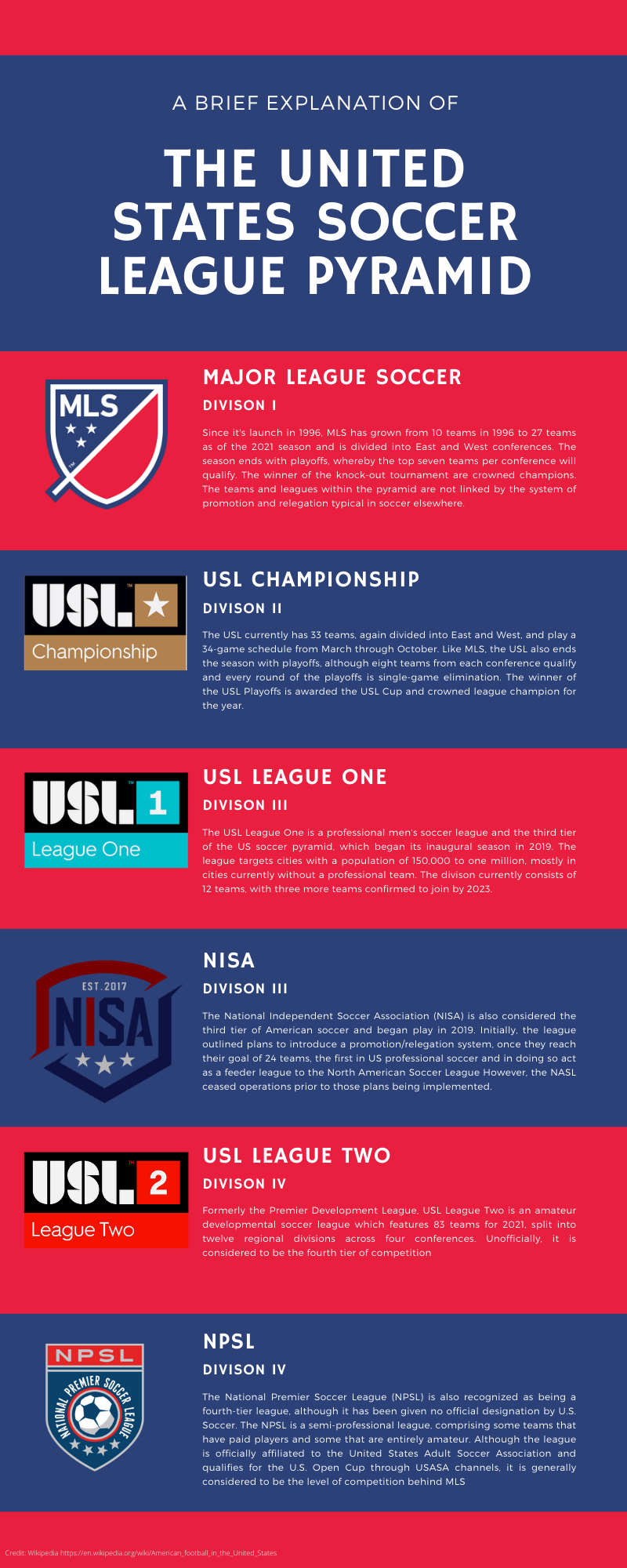 Now there are all these new divisions popping up. There is the NPSL, which is semi professional, there's the USL divisions which are bottom level professional. The structure is coming together to look a lot more like it does in Europe, which is going to keep more players playing at a higher level for a longer period of time and that's how the sport will just get bigger. Small towns like ours can now have a professional team and I think that 10 years on from now, American soccer is going to be huge and more people are going to want to play in it.
Did you always want to get into coaching once you hung up your boots?
To be honest with you, it was only something I thought about towards the end of my career. As I got older, I got more interested because my career went a different path to what I would have liked. I always wished it had gone a different way because I love being around football and I didn't really want it to end my playing career, so when I did, I had to look at something else I could do. 
What surprised me when I was in the Derby academy just after my retirement was that I realised that I didn't want to go on and manage a top-club in the Championship or League One, for example. For me, I liked seeing players develop, thinking that six weeks ago that kid couldn't do that but now they can, is great. 
You played under some great managers during your career – have you taken any inspiration from them?
The best one I had as a manager was Nigel Clough. I really, really liked him. He's like Marmite, some people love him, others not so much. When I was at Burton, I was 28 at the time so I had quite a lot of managers at that stage.
The thing with Nigel was that he was just honest. You could go into other manager's offices and they'd say, "You're a great player",  and you'd come out thinking that you are doing great. On other occasions you could go in and say "Why am I not in the team?", and they'd say, "Well, just at the minute it's not quite working but keep doing what you're doing blah, blah, blah" but come Saturday, they wouldn't f****** pick you! Whereas with Nigel, he would tell you what was going on and I think everybody in life wants that.
So yes, I kind of feel like that's how I want to be with my players and maintain an open, clear line of communication. I think people respect that. 
As a relatively young manager at 40 years-old, and someone who experienced such immense pressure at the beginning of their career, do you think it has been an advantage when coaching players you are able to relate to?
Unofficially, our league is an under-23's league, so the USL is basically one big recruiting tool. My job is to try and recruit the best players I can, as do the other teams in the division, to play for us in the summer league for the professional teams to then scout the games and pick out the best players because the system is, like every other sport in America, a draft. 
The pathway is totally different to one I experienced at the start of my career but the fundamentals are still the same. Unlike coming through the ranks at Sheffield United and maybe moving on to a bigger club from there, players who want to go to New York Red Bulls or other big teams come to play for a club like us, go to university for three years, get their education while they're still playing football and then go into a draft after that. I like to think I understand the process they are going through, whether that's from my own experiences as a player I don't know.
Why do you think so many young players want to come to the US? Do you think it's because they perceive it to be an easier route into the professional game?
It's a great opportunity for players to come over here but the perception of it being easier is not true. We have players come from all over the world after being released and are all after the same thing. You've got Germans, Brazilians, Mexicans, English, Scottish all coming over here all in the same boat.
So you've got to come here, absolutely fight and scrap to get your spot on the game day, just like you did back home. You have to be a very, very good player to be in that 1% that makes it. 
I think that's going to be a big thing in the next 10 years where young lads will leave our academies and come to America instead of Germany and places like that. When it starts going down that road, young footballers can get paid a load of money to come and live in America. I don't know who wouldn't want to do it!
Do you have any goals as head coach – whether it be short or long term?
When I first came here, my main aspirations were to be part of a team who built a club that could one day play professional football. So my goal here really is to try and get our players achieving their goals. To see them on a true path to be a part of a professional club is so exciting and is why I love my job. 
My dream will always be to try and help the kids who we are coaching to achieve their own dreams. I like that and I now feel like I have found my role in all of it. I haven't got any aspirations to come back and be a head coach back in England or anything like that. I want to be part of a team that gets our players where they want to go and work on how we can best facilitate the futures of those kids. 
And finally, how excited are you for the league to return in May? 
It's all pretty exciting at the moment. South Carolina isn't as sexy for players to come to compared to  New York or California, places like that, but two years ago we came second in our league and then went into the national playoffs which raised our profile. Last year we were expecting to be a very strong force but COVID hit. 
This season though, I feel like we've got a group of players together that can go deep in the competition again, and have a good go at it.
SC United Bantams kick off their 2021 campaign on May 18th against East Atlanta FC . Check out their fixture schedule by clicking here.