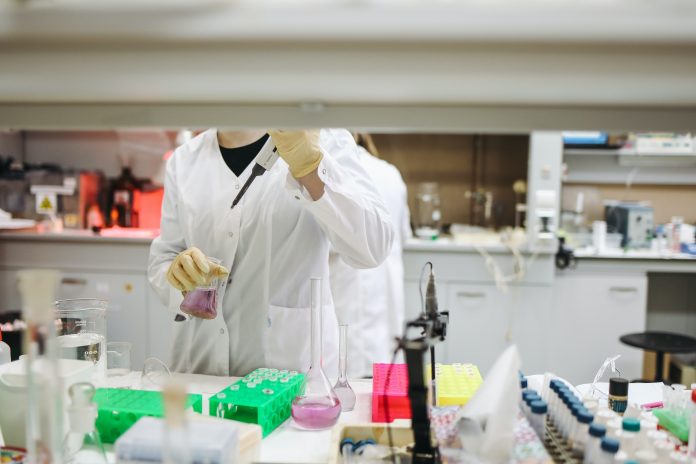 People aged 40 and over in England are now able to book their Covid-19 jabs, NHS officials say.
Text messages will be sent to 40 and 41-year-olds, directing them to the national booking service.
Meanwhile, about 22 million people in the UK are living in locations which have not reported any deaths from coronavirus in April.
Since the vaccines began, about 34 million people have had at least one dose in the UK.
This is around nearly two-thirds of the adult population. More than 14 million people have now had two Covid-19 jabs.
The total number of vaccine doses given in the UK reached almost 46.3 million on Sunday, with a further 498,430 second doses and 142,215 first doses reported.
More than 33.7 million people have now received their first dose and almost 12.6 million are fully vaccinated.
The extension of the rollout comes just days after vaccinations were opened to 42-year-olds in England.
It comes as fewer than 600 deaths within 28 days of a positive test have been reported so far since the start of April, compared with more than 30,000 in the first four weeks of January.
The latest lockdown, together with the vaccination programme, has successfully reduced cases, and as a result the number of deaths too.
Moving closer towards a sense of normality with pubs and shops re-opening teases the idea that we could be out of this pandemic finally.
People who cannot access the booking service online can call the service on 119 to book a vaccination appointment.
Other Information on UK Countries
Currently, Northern Ireland has its vaccination programme open to 35 to 39-year-olds.
Wales has been offering jabs to over-40s, as well as younger people in some areas.
Scotland has been inviting 45 to 49-year-olds.
The government plans to offer a first vaccine dose to the rest of the adult population by the end of July.
The NHS currently uses three vaccines against the spread of coronavirus:
Pfizer-BioNTech
Oxford-AstraZeneca
Moderna
An extra 60 million doses have been ordered by the government of the Pfizer-BioNTech vaccine as part of its plans for a vaccination booster programme in the autumn.
This will increase chances of reducing the spread further and help the British public face normality as soon as possible.