Sheffield United Women's player Ellie Wilson has admitted how lucky she was to carry on playing football during the worst parts of the COVID-19 pandemic.
The global virus has negatively affected women's football in stark contrast to their male counterparts. When the Premier League returned to complete the 2019-20 season the Women's Super League did not have the same opportunity; putting so many clubs into a state of strange uncertainty.
The action, however, restarted in the FA Women's Championship in September 2020, for the 2020-21 season.
"It has been a bit weird, masks being an obvious [change]," said the defender. "Any time it seems a bit normal is in training because they're not going to make you wear a mask while you train. But sitting on the bench, you're in a mask until you warm up. We are lucky really that we can carry on doing it."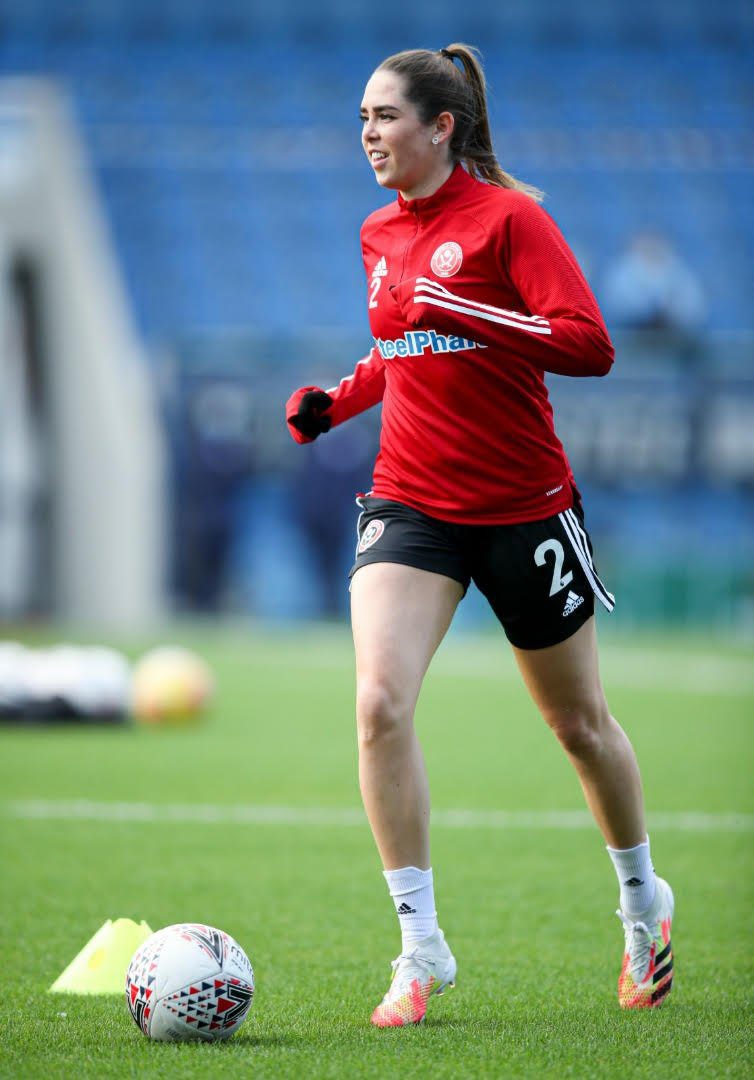 As Wilson is playing in the FA Women's Championship, she was one of few lucky players that could carry on playing through this difficult period.
"Luckily being in the championship, our division and WSL carried on but the divisions below us didn't. So, I can't imagine what that's like to be in one of those teams, having not played for so long. We're lucky we are able to continue really."
Wilson has been looking to grow her career in recent seasons but injuries and then  coronavirus has halted her progress on the pitch – a knee injury being the latest incident that has meant she has suffered a setback.
She said: "I got a push, so I put my hand up into the air and went for the foul and the ref thought I was just going to slide across the floor. As I slid, I came in at an angle rather than my foot going across the grass so my foot went straight into the grass and my knee just buckled in."
The injury means that Wilson will now not be able to return to the pitch for around nine months, however she's vying to come back stronger than ever before.
She said: "I'm about two months post now but hopefully in another month or so I'll be running. Maybe another month or six weeks I'll be back on the grass a little bit, then you just build up gradually. Once I'm back training and on the grass and kicking a ball I'll be alright, but until you get to that point it's a bit of a long process."
Her remarkable journey of bouncing back from numerous setbacks shows the type of mentality needed, and Wilson will come back just as strong from this latest injury.