By Danny Bloomer
Huddersfield Town striker Kieran Phillips has cited the areas of his game that he has improved over the last 12 months in what has been a breakthrough campaign for the youngster.
Phillips, who made his debut for the club in January's 2-1 home defeat to Reading, has made nine appearances for the club's first team this season.
The 21-year-old says that the attention to detail from the coaching staff at the Terriers has helped to take his game to the next level.
He said: "On the pitch, the things that we're working on day-to-day is phenomenal. The little aspects that I might miss because I'd been out for so long that had come naturally to me before when I was playing.
"You're thinking something is missing in my game and then you work on the training pitch and realise that it's only a little detail.
"But, little details mean so much, like getting that extra yard on a defender to get your shot off or movement in the box to get the space to have a shot.
"I have definitely come on a lot since I've been back and that is a lot down to the coaching and the schedule as well. I train with the first team every day, so I think I've come on a lot."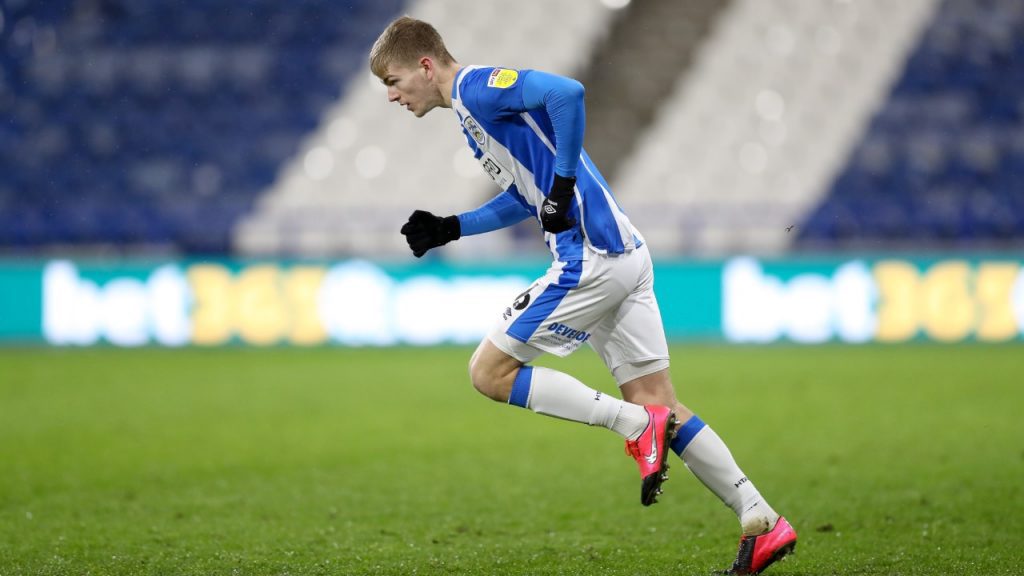 Despite his positive strides in 2021, it hasn't all been plain sailing for Phillips since he made the move to Town in January last year.
Just two months after his arrival from Everton, the COVID-19 pandemic hit which brought a halt to all elite level professional sport.
In what was a crucial time in his development, it could have been easy for Phillips to lose motivation, but, rather than taking his foot off the gas, he saw this as his chance to push himself.
He said: "I didn't see the lockdown as a setback really. This was when my mum was getting into personal training as well so we kitted out my Grandad's garage with gym stuff so I could keep up with it all.
"In the first lockdown I thought while everyone has plateaued, I'll just keep moving forward as much as I can to try and gain that advantage. I did a lot of gym, I sorted out my food properly and tried to put on a little bit of weight whilst I wasn't running as much because that was one of my aims; to put on a bit of muscle mass.
"I was able to do the gym a lot because it was just in the garage, and I also did a lot of running to keep my fitness and conditioning up. There was a lot of competitions within the group on running times and everything like that, which helped a lot to keep that competitiveness up.
"Huddersfield also put quite a good programme up during the pandemic, so we didn't really have a day off, even though we were off, if that makes sense."
Keeping up the techniques with help from my brother 🤝
No drops allowed 🙅🏼‍♂️❌ pic.twitter.com/u1VyezG5Lv

— Kieran Phillips (@K_phillips9) April 21, 2020
Phillips often used to attend matches at the John Smith's Stadium as a child and as a result of his persistent hard work is now realising the dream of every young aspiring footballer.
He said: "It means everything really [playing for Huddersfield].
"It's something that when you're younger, you're dreaming about on Saturdays that you were out on that pitch.
"When I finally stepped onto the pitch, there was so much adrenalin the whole way through. It's a proud moment really."