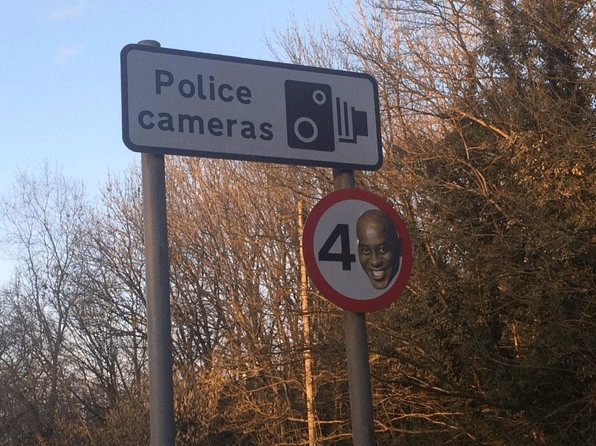 Celebrity chef Ainsley Harriott has recently been making appearances all over Derbyshire but not as you might think.
Rather than finding himself in the kitchen, stickers of the individual have been plastered on road signs around Derby attracting huge interest from social media and motorists.
First spotted in Buxton and then Little Eaton by eagle-eyed drivers last month, the former Ready Steady Cook star recently responded after he was shown images of the stunt by TV and radio personality, Roman Kemp.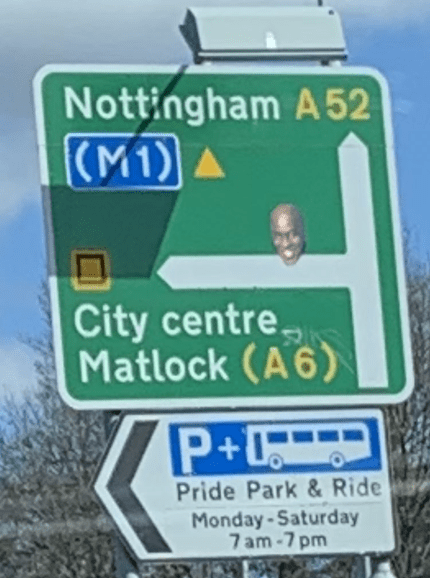 Appearing on yesterday's episode of ITV's Martin and Roman's Weekend Best show, the entertainer, who is also an MBE, admitted it the incident was "pretty cool" and teased it was him who was responsible for the usual artwork.
"I thought it was a joke at first", Harriott added, "but now there's 10 of them!"
The 64-year-old has somewhat become a cult hero among people in the UK thanks to his iconic personality and meme-worthy quotes.
"I suppose there are loads of accidents down there, everyone bashing into each other going 'it's Ainsley Harriott'", he joked.
The television presenter also speculated that it was students going around "slapping" his face on these signposts although this cannot be confirmed. The mystery of why and who is pulling this prank is unknown.
This however is not a first. A similar joke emerged in Bournemouth in 2018 whereby an anonymous person went around the town sticking pictures of the cook on road-safety signs.
Despite being jokingly likened to Banksy's work by some on Twitter, modifying a government road sign without permission is an of act vandalism and an offence under the Highways Act of 1980.
Time will tell as to whether the face of one of the country's favourite chefs will remain on the signs or be removed of the stickers by the authorities.
Nevertheless, the stunt bought joy to some around Derbyshire and even Ainsley Harriott himself.