Dog shows take place all over the world and many differ between each country.
Some are more prestigious events than others, with owners entering to showcase their dog's attributes and form.
Rita Chaves, 30, is a Portuguese dog breeder of Australian Shepherds.
For seven years, this has been her job and her passion.
She has sold a lot of dogs and is known as an expert in Portugal as well as internationally as her dogs are of a high standard and win diverse dog shows.
Rita explains how she got to this level of recognition.
"Dogs shows are important because it makes people get interested in my dogs as they win in diverse countries and are the winners of diverse shows of the same country," she said.
"Things end up unfolding naturally after that. People see the dogs, find the dog breeder and contact me."
However, Rita does not think that a dog that is a champion is automatically better than the others.
"People think that champion dogs are perfect or the best, but it's not that simple," she said.
However, one thing she is sure of, saying: "In terms of visibility for foreigners shows are great."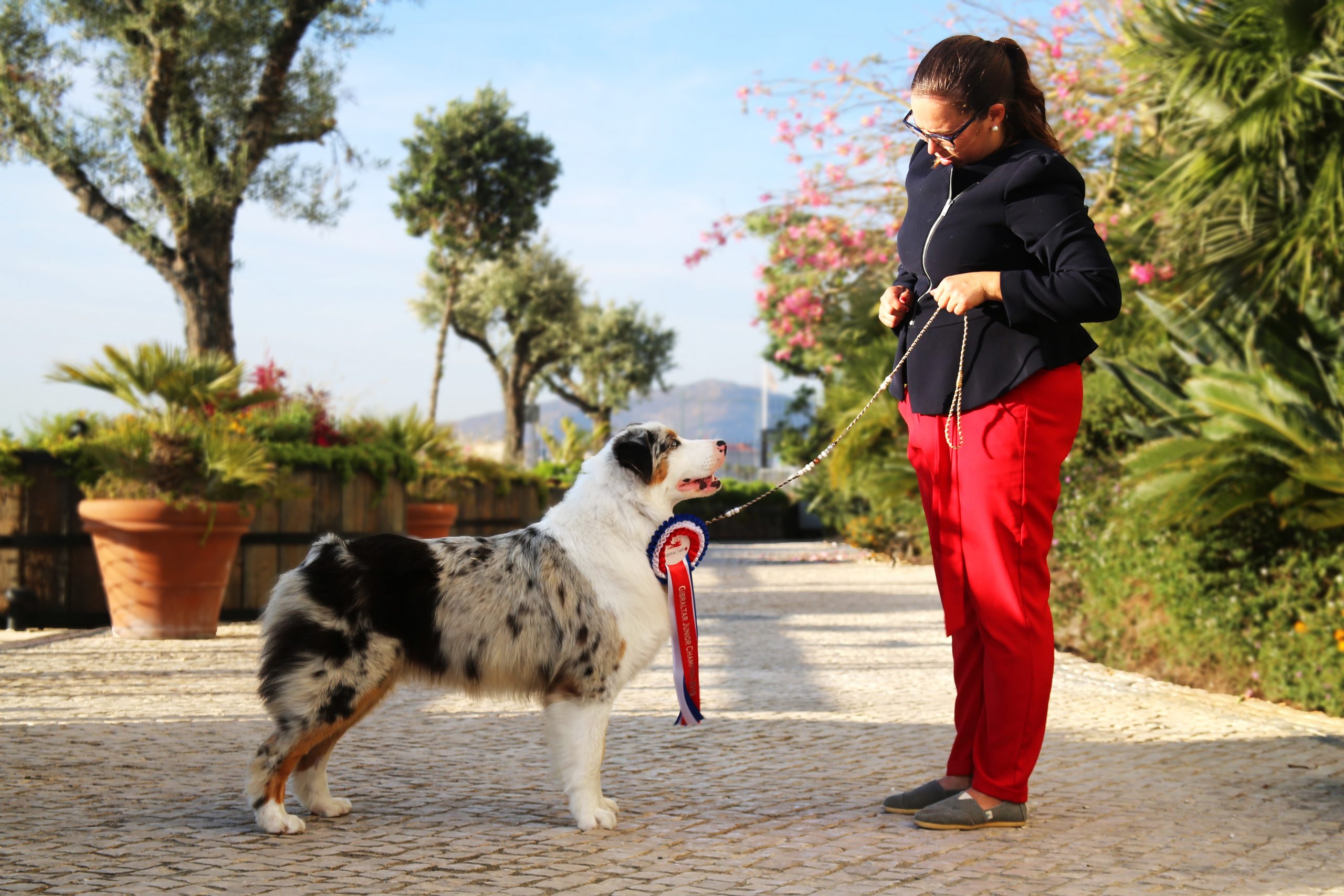 As dog shows are more complex than most people think, Rita explains how she works and what her opinion about them.
There are several classes: baby, puppy, junior, open, champion and work.
But Rita says that in Portugal and Spain "the class of work is not used as much as the others."
In the UK, dog showing is defined by The Kennel Club as a "competition where a dog's attributes and conformation are compared against a breed standard for its breed".
Rita explains that shows differ from country to country.
"Each country has its own rules and we have to adapt," she said.
When asked about the biggest differences, Rita says that in some countries "for example Montenegro and San Marino" it's easier to become a champion.
"In Portugal is not easy to become a champion. A dog needs 1 mandatory point and we only have 2 opportunities to get that – one in Lisbon and other in Oporto. Then, we have to get 4 CAC (which are different exhibitions with different judges)."
Dogs shows are a huge part of Rita's work and of many breeders as well.
However, Rita says that nowadays there are lot of owners that decide to show their dogs.
"There are many types of exhibitors: there are those who have fun and who have fun with their dogs, those who only go there to win and those who just started and don't know how it really works," she explains.
But for Rita shows aren't something that you can do if you're not passionate about dogs.
She states that you need to travel a lot and that is something that will take your time.
"The exhibitions start around 8/9am in the morning. We arrange the dogs before they enter the ring – the space where we show the dogs."
"Then, in the afternoon, only the dogs that win in the morning can go to the ring," she said.
When asked how the dogs are qualified, Rita confesses that she doesn't think that the process is fair.
"The dogs don't compete against the same breed and I don't believe that is fair because the judges can have favourite breeds."
"For example, if the judge breeds Terranova, he will most likely choose that breed."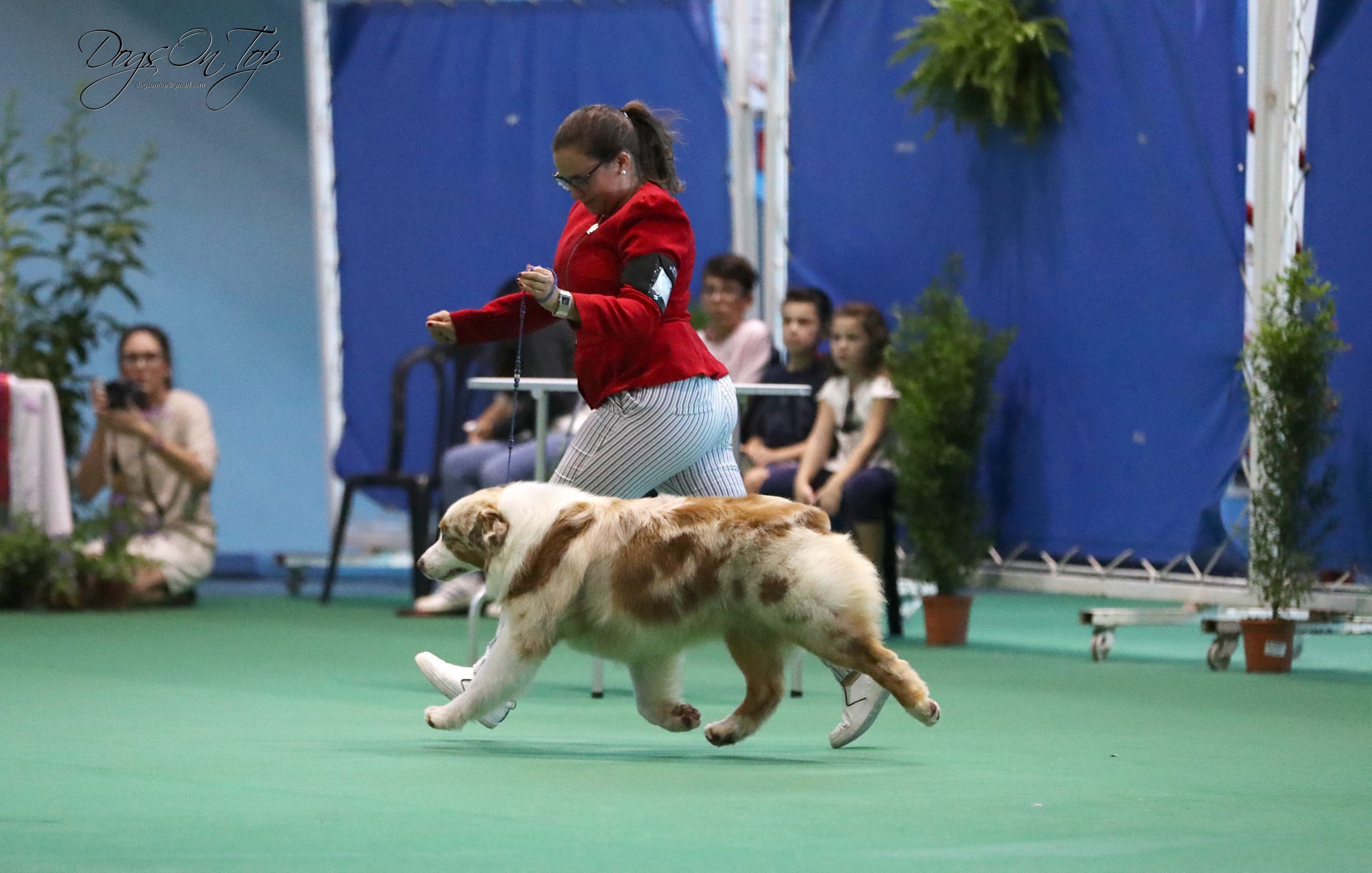 For her, dog shows are a great way to promote her dogs and find good owners, but there are diverse things that need to be changed.
"Judges are important because they are a reference for dog breeders."
When asked when she means, Rita explains that she is talking about certain breeds such as Pug.
This is true. Pugs come out of the box physically disadvantaged. They can't breathe right. They go blind early in life. Their whole existence is a shit show. Yet they still find a way to bring joy. I don't think there is anything funnier than watching a pug run at full speed.

— MiseryLovesChachi (@SpangleMaker2) April 10, 2021
"Judges wanted that breed to have a snout as flat as possible and curled tail, which gave these dogs a lot of problems."
When asked about the solution for this problem and how it affects her breed, Rita said: "I love shows but I don't let judges dictate what my dogs should look like and change the way I breed just because they like certain characteristics."
"So, it is important that judges and dog breeders understand what is loving an animal and what is wrong and harms them."
my mum gets so passionate while watching dog shows, it's very endearing

— your gf 🤠 (@salutsmiley) April 9, 2021
Rita said that she couldn't hurt her dogs to change some things in their body just because judges would like it more.
"We need to be conscious and understand why we are doing this."
"I do shows because I love dogs and because they also have fun. I would never make them suffer because some judge," she added.