As the second national lockdown is lifted, shopping small has never been more important – especially in the run up to Christmas.
So to make your shopping experience that little bit easier, StoryHub is bringing you the five best independent businesses in Derby city centre.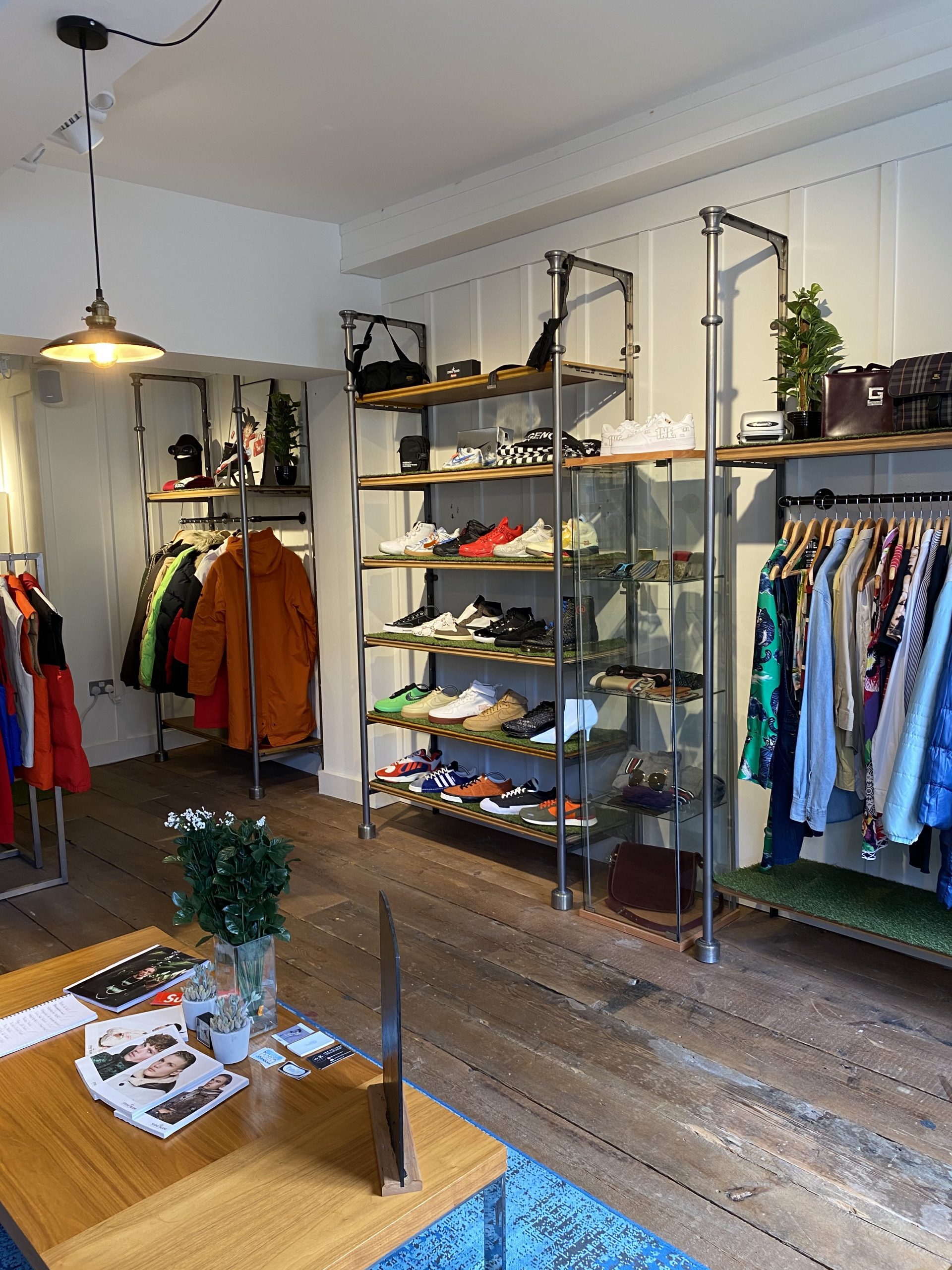 If you are looking for an edgy one-off designer piece for either yourself or a loved one this Christmas, 1NE.Derby is the go-to place.
Located in Sadler Gate, the independent store works on an invite only basis, giving customers a more personal experience.
Shoppers can book half an hour slots via the website and are encouraged to come with an outfit idea or concept, so 1NE.Derby's friendly and fashionable team can provide the ultimate recommendation.
And if that was not enough, there is a long list of brands to choose from, including: Gucci, Fendi, Versace and Burberry – so the only downfall is choosing what to leave behind.
2. BEAR
If you live in Derby and have not visited BEAR, where have you been?
Founded by best friends Craig and Michael, after an inspiring trip to Australia, BEAR is the number one hotspot for delicious all-day coffee, cocktails and dining.
And with two locations in the city centre, including Iron Gate and the intu centre, there is no excuse not to visit this edgy cafe.
Early morning commuters must try the irresistible pastries or if you are a late riser, pop in for an avocado toast brunch.
Lunch entails everything from good-food salads to indulgent burgers – with menus inspired by international street food.
For those of you who are brave enough to do your Christmas shopping in the evening, be sure to check out BEAR's tasty flatbreads or meat and cheese boards, paired with a signature cocktail (or coffee if you are driving).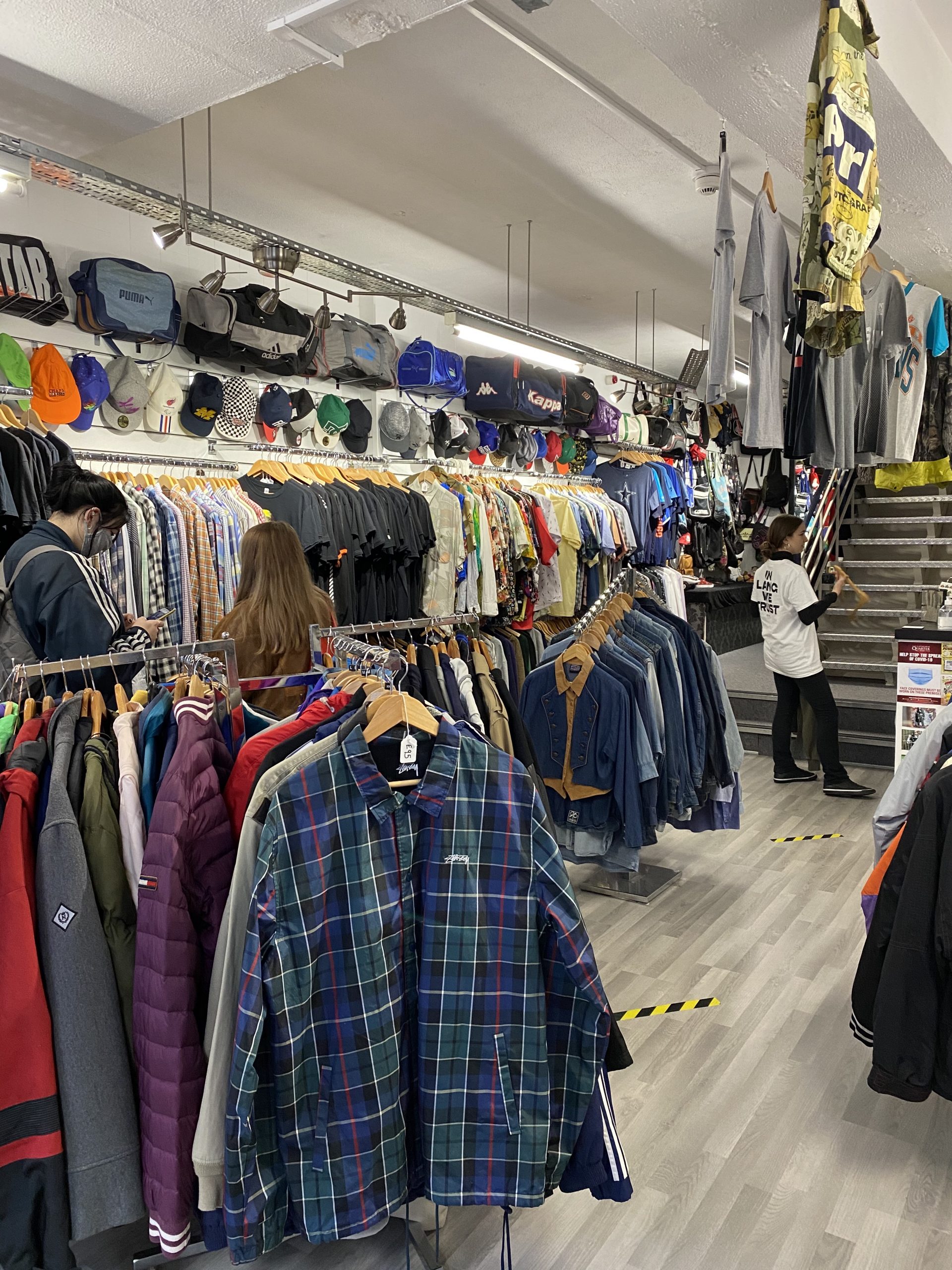 Get ready to transport yourself back to the 90s – from Adidas and Nike Jordan to Fred Perry and Ralph Lauren, walking into Threadz is like a trip down memory lane.
The two-floor store located in Sadler Gate is a concoction of colours and retro brands. And to top that, students get 10% discount, which is great if you are looking to save a few pennies on your Christmas shop.
Owner Danny Drummond is all for supporting small businesses and creating a personal and memorable experience.
He said: "I like to try and get to know my customers and start up a conversation. This way the customer also knows where their money is going and I think it's important they know where the products are coming from."
READ MORE: Britain's high-streets at risk amidst Coronavirus pandemic and online-shopping revolution
Whilst shopping in Sadler Gate, why not treat yourself to a luxury hot chocolate topped with whipped cream and marshmallows?
Or if you are looking for something stronger, ROOTS also offers alcoholic beverages – and after a long, hard day of traipsing the shops, it is hard to say no. The Espresso Martini is a must.
https://www.facebook.com/roots.derby/posts/1337450126416750
The bar is beautifully decorated with flowers making it the perfect backdrop for Instagram. Even some of the drinks come with their own floral decoration, so expect to snap lots of pics.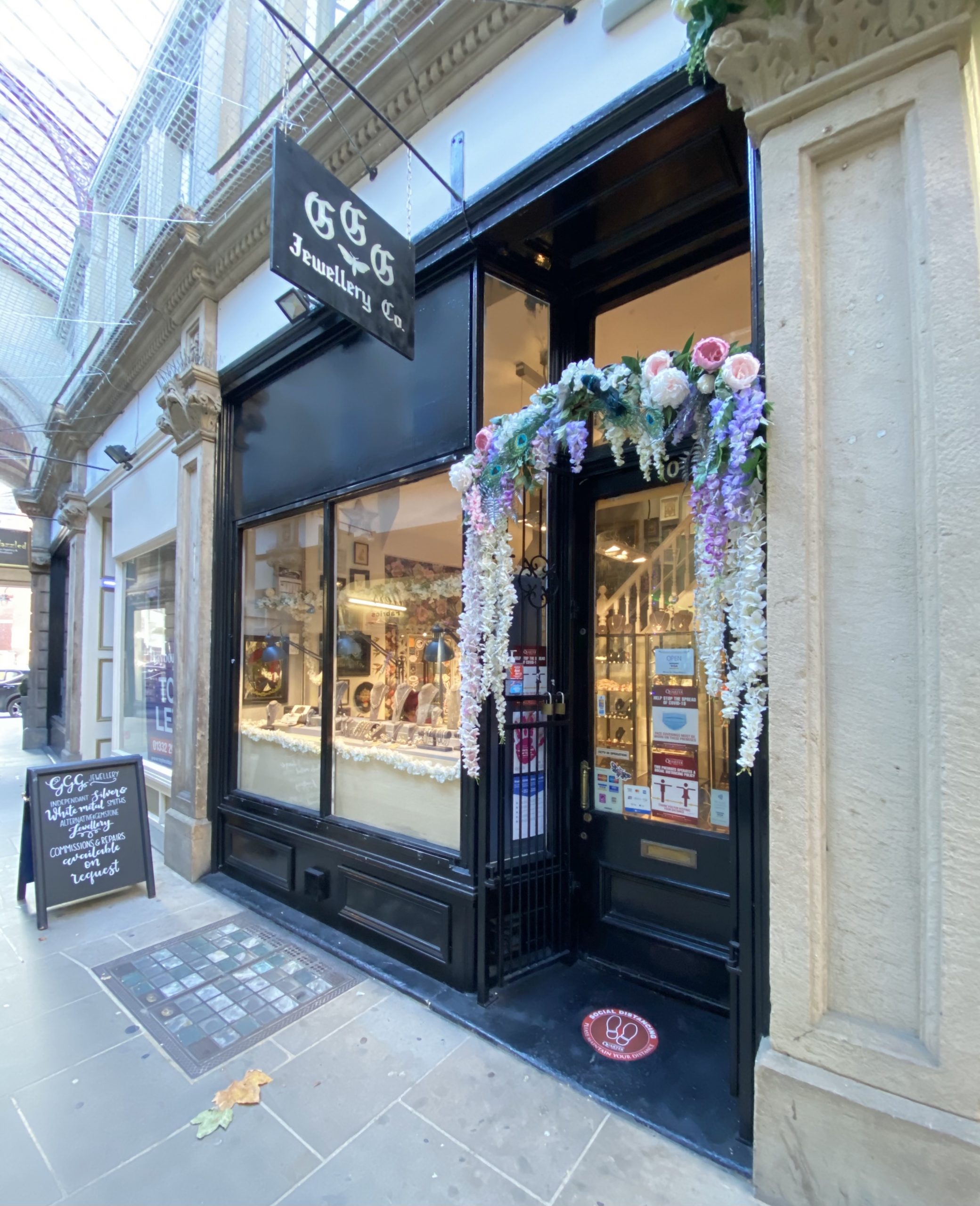 Last but not least is GGG Jewellery Co. Located in The Strand, Arcade, this jewellery shop offers bespoke handcrafted pieces.
Created by former fashion student Paris Fletcher, and her partner Chris, the pieces are a great alternative to more traditional styles – and are made using precious metals and rare gemstones.
From skull, headstone and grim reaper rings to dainty rose and lovebird necklaces, there is something for everyone.
And if you order a ring via the website before Christmas, they will arrive with a limited edition NHS 2020 Hallmark, with all proceeds going to the health organisation.
Answer the poll below to let StoryHub know which independent business is at the top of your list to visit this Christmas.