Christmas Day is less than four weeks away and, whether it is a present for a loved one or a cheeky treat for yourself, we have put together a list of seven independent shops in Birmingham that should be at the top of your gift-buying checklist. 
Christmas is a vital time of year for independent retailers who are struggling for trade as the crisis on the nation's High Streets continues.
Data from auditing firm, PricewaterhouseCoopers, reveals around 16 stores a day closed between January and July in 2019.
The West Midlands had the second highest amount of store closures in Britain, according to a release from the Greater Birmingham Chambers of Commerce, an organisation which supports businesses across the region.
It shows 261 shops closed in key shopping areas in the first half of 2019, an increase of 38 shops on that time last year.
Mothercare, Perfect Home and My Local are just some of the shops which have disappeared from High Streets in Birmingham over recent years. 
Financial services company, Visa, have recently started a #WhereYouShopMatters campaign to support independent businesses and encourage people to shop on their local High Street this Christmas.
So, have a browse through our checklist and show Birmingham's High Streets a little love over the festive season.
Sims Footwear

 
Sims Footwear is an independent shoe store, in the Great Western Arcade, selling everything from trusty footwear stalwarts to shoes that are creative modern masterpieces, and everything in between. 
It is the only independent shoe store left in Birmingham City Centre and stocks brands including Dr. Martens, Ruby Shoo, Butterfly Twists, Fly London and many more. 
Paul Lamb, 57, from Birmingham, who has owned Sims Footwear for over 30 years, said: "We've got a fantastic loyal following, which is brilliant, and that's the only reason we're still here really. It's lovely when people just fall across us, and usually they're positive about us, so that's nice as well. 
"Everybody seems to know the cost in everything and the value in nothing. So, buy stuff that is of a decent quality, even if it is a bit more expensive, because if it lasts it's better for the environment and better for all of us." 
Smithsonia
Smithsonia is an independent card and gift shop which has been in the Piccadilly Arcade for over 35 years.  
The family-run independent business sells silver jewellery, ceramics, bronzes and handmade glass items, amongst others, and prides itself on sourcing its products from homegrown designers in the UK. 
Verity Smith, 59, who inherited Smithsonia from her mother, said: "We're a one-stop-shop so, if you buy a gift, you can buy the wrap to go with it, the card to go with it and the gift tag to go with it too. 
"We've got lots of things which tie in if people are looking for a themed present, and you can get it all here which is nice and simple and makes life easier." 
Piccadilly Jewellers
Piccadilly Jewellers is an independent jeweller shop, in the Piccadilly Arcade, which was opened by Richard Johnson in 1972.  
The independent business, which only stocks gold, silver and platinum items, has been selling antique books, china, clocks, jewellery and furniture for 47 years.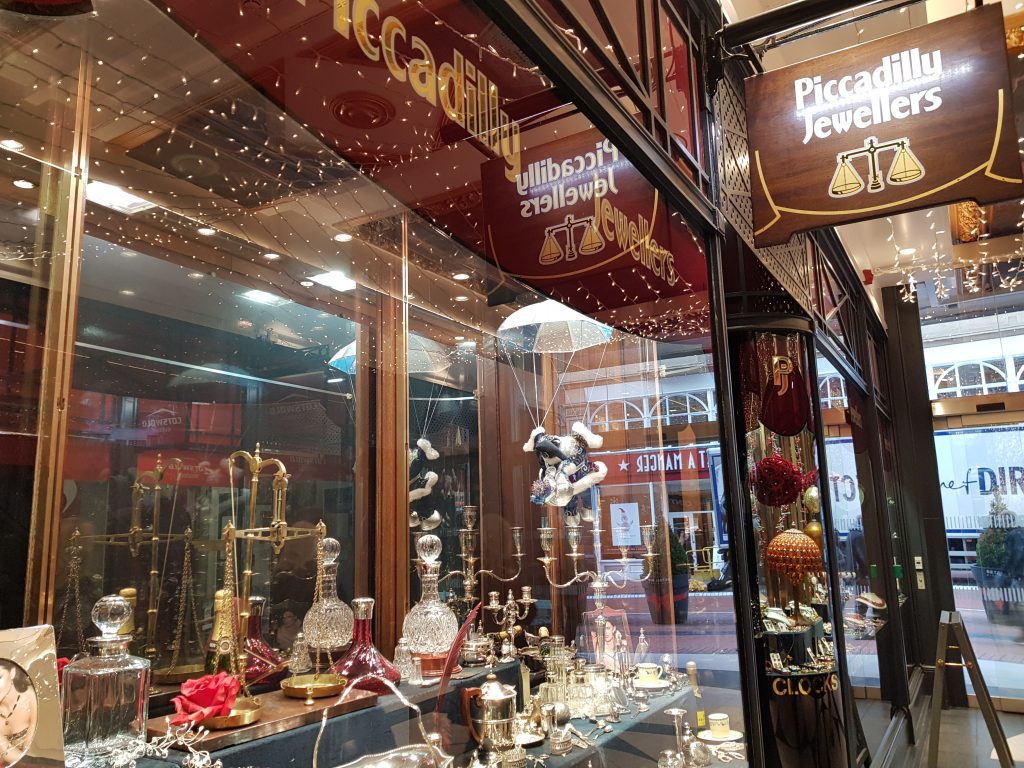 They have something to suit every budget, ranging from silver charms, for £15, to diamond rings, for £30,000. 
Projekt
21
Projekt 21 is an independent skate shop, in the Great Western Arcade, which has been selling skateboards and skateboarding apparel since 2014. 
The independent retailer, owned by Jason Foreman, 49, from Birmingham, features brands including Grizzly, Primitive and Levi's across its range of clothing, hats, shoes, bags and skateboards.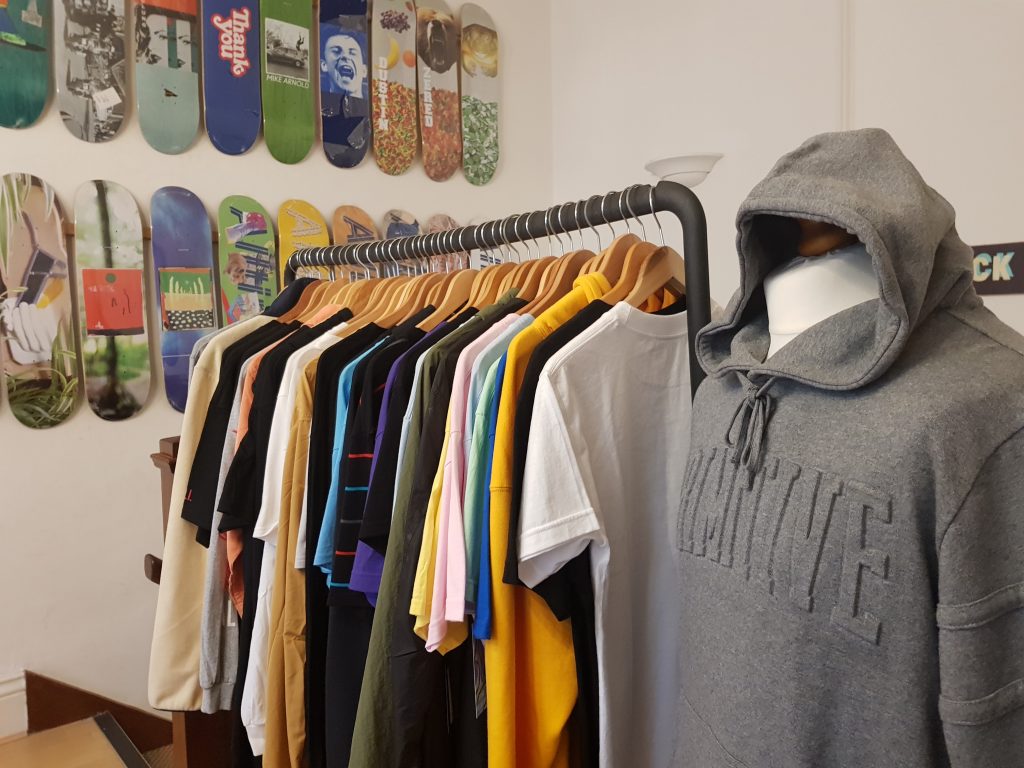 Mr Foreman said: "I just think if you're looking for something a bit niche, our clothing range is very different. If you want to be individual, and you want to represent that individuality, then we can fit the bill for you." 
Vincent Van Doodle

 
Vincent Van Doodle is an independent art and homeware shop, on Link Street in the Bullring, which celebrates true legends of culture. 
All the products in the independent business, which started life as a temporary pop-up shop, are designed and handmade by the husband-and-wife-duo who own it. 
Their products include movie posters from the 70s, 80s and 90s, mugshots of famous faces, such as Frank Sinatra and local icon, Ozzy Osbourne, and Peaky Blinders memorabilia, amongst others. 
Shop assistant, Hannah Wright, 20, from Wolverhampton, said: "Our shop is full of great, unique little stocking fillers to make someone's Christmas extra special." 
Petals of Piccadilly Boutique Florist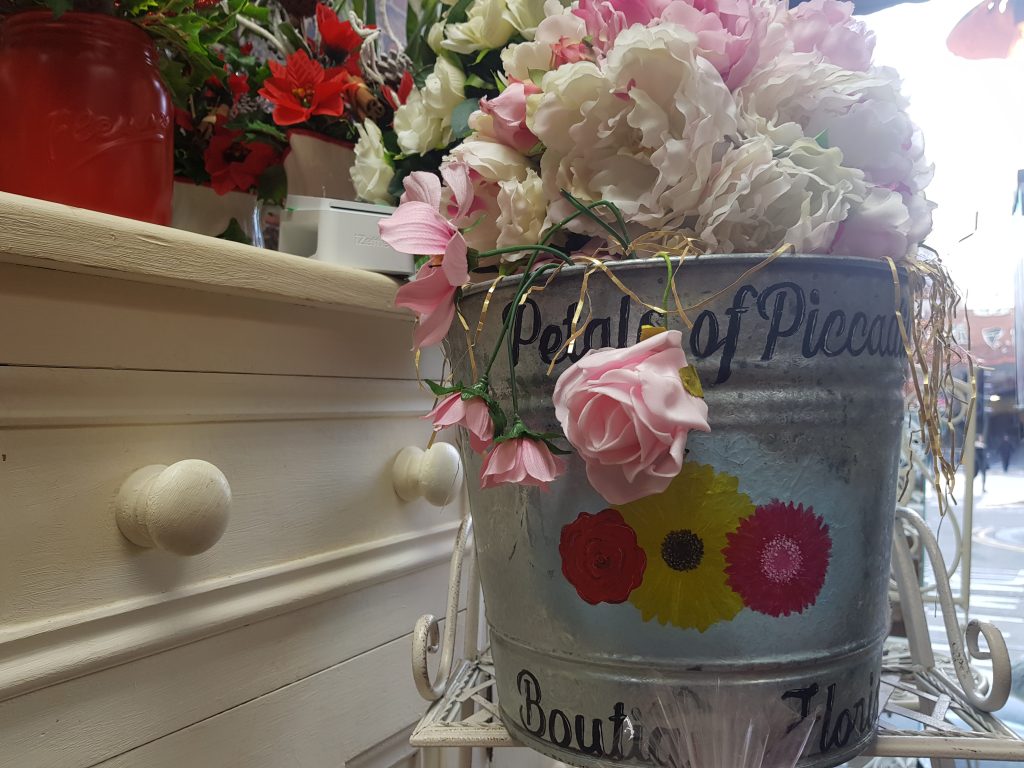 Petals of Piccadilly Boutique Florist is an independent flower shop which has been in the Piccadilly Arcade for over 27 years. 
The independent florist, which is the only boutique flower shop left in Birmingham City Centre, caters for everything from weddings and events to funerals and corporate functions, as well as creating bespoke blooms for any special occasions. 
They deliver across Birmingham and, through their Interflora service, even offer national and international delivery. 
Peter

F

orson

Hat Shop

 
Peter Forson Hat Shop is an independent hat shop, in the Great Western Arcade, which has been catering for the headwear needs of men and women for the last four years. 
It is the only independent hat shop in Birmingham, and sells scarves, gloves and bags alongside its range of trilby's, fedora's, rain hats, beret's, occasion hats and much more. 
Christys' London, Dents, Bronte, Stetson and Vivienne Westwood are just some of the brands stocked by owner, Daisy Nyamie, 33, who is originally from North London.
Ms Nyamie, who named the business after her uncle, said: "It's the only shop in the Midlands that sells good quality hats and you can't buy it online, you need to come in, try it on, see the shape, see the colour, see what's best for you. 
"The Peaky Blinder caps have been very popular because the show has shown a lot of people that it's not that scary to wear a hat, and it's made a lot of men feel more comfortable. They make a good present for the other half because it's something they wouldn't expect, so it's a nice surprise."