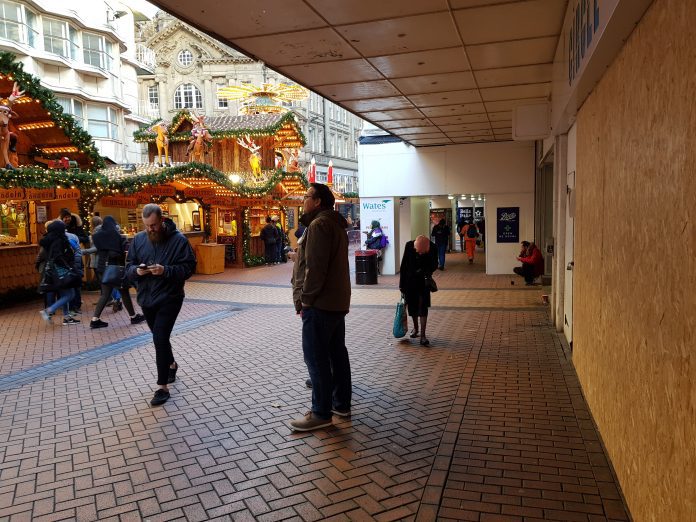 An independent retailer in Birmingham says he is resigned to eventually losing his business as the arrival of the German Christmas Market brings more challenges for his already struggling High Street store. 
Paul Lamb, 57, from Birmingham, has owned Sims Footwear, an independent shoe store in the Great Western Arcade for over 30 years, but finds every day to be a battle for survival now.
He said: "I know we're basically doomed. It's a terrible thing to say but it's the absolute fact of the matter. I've got no positivity. We just try and survive day to day, and that's probably only because of my age. If I was younger, I'd go off and do something else.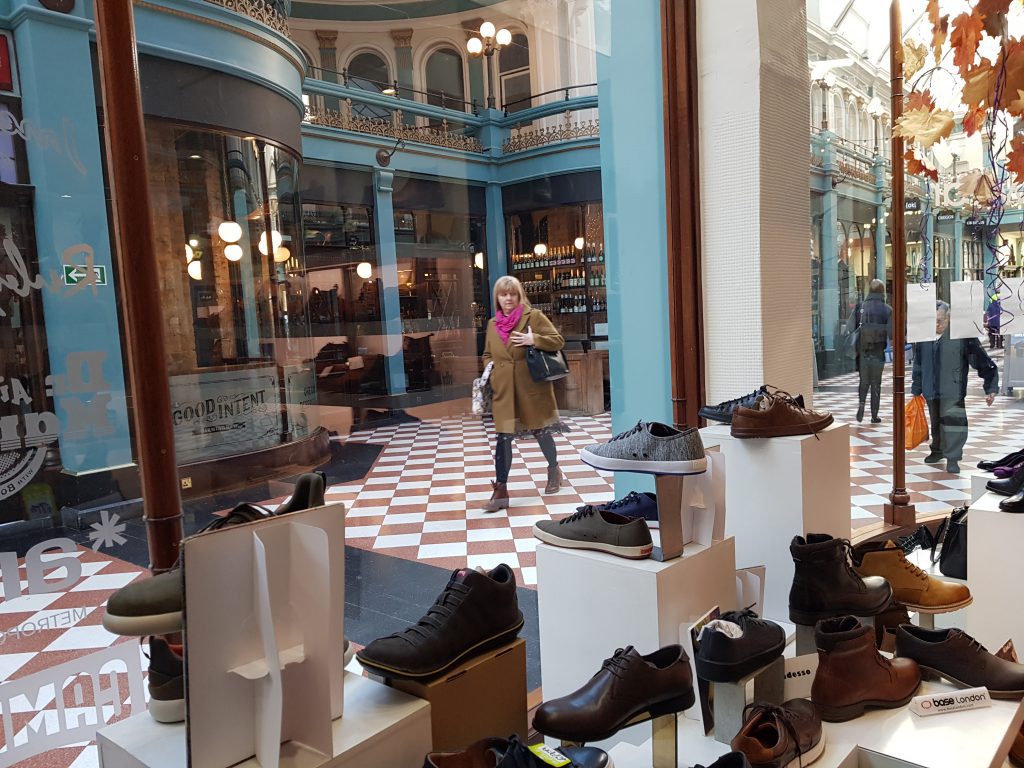 "I wouldn't advise anybody to open a shop because you might as well just burn your money and I really mean that." 
Mr Lamb says life on the High Street is worse than it has ever been.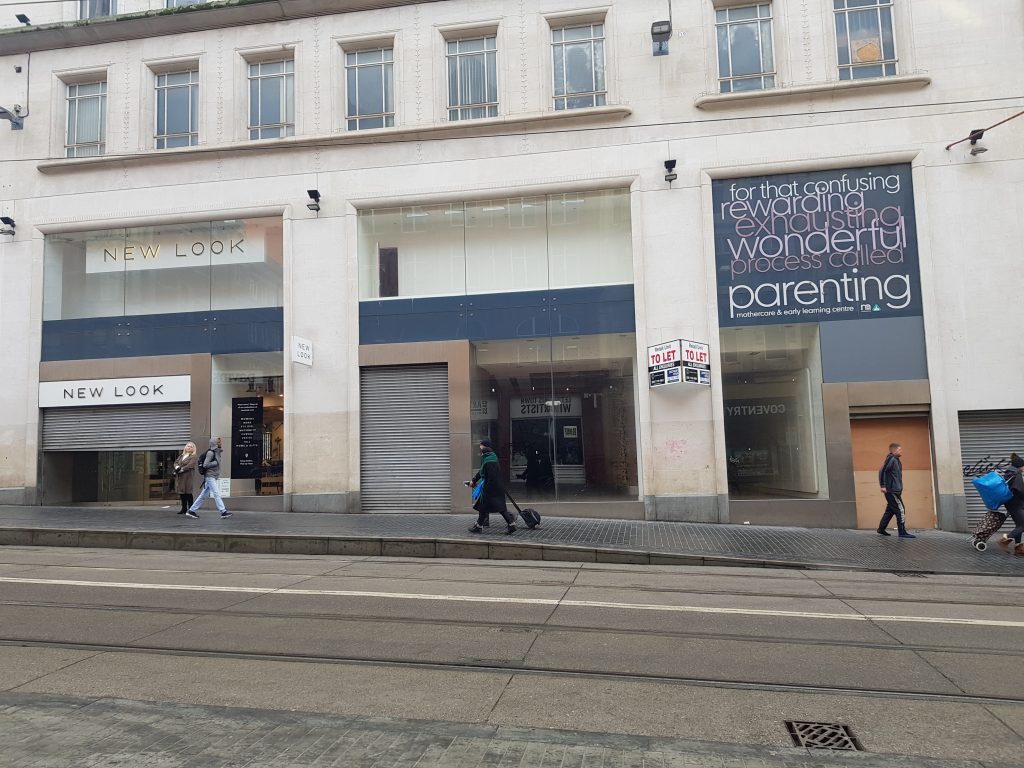 He blames the government for their handling of the crisis which has seen around 16 stores a day close in the first half of 2019, according to data from auditing firm, PricewaterhouseCoopers.
Now, with the German Christmas Market – a Frankfurt-inspired seasonal market featuring local, national and continental food, drink and gift stalls – setting up shop on New Street, from November 7 until December 23, Mr Lamb worries about the impact this could have on the amount of people walking through his door.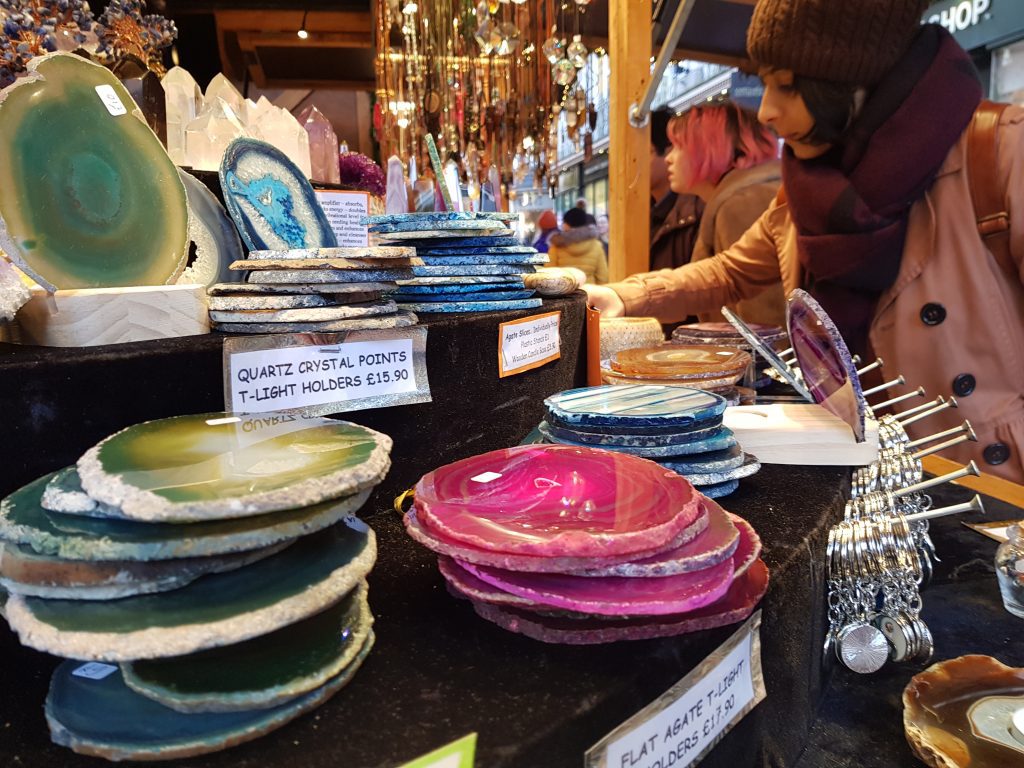 He said: "You're on a knife edge all the time and any small thing can throw you under.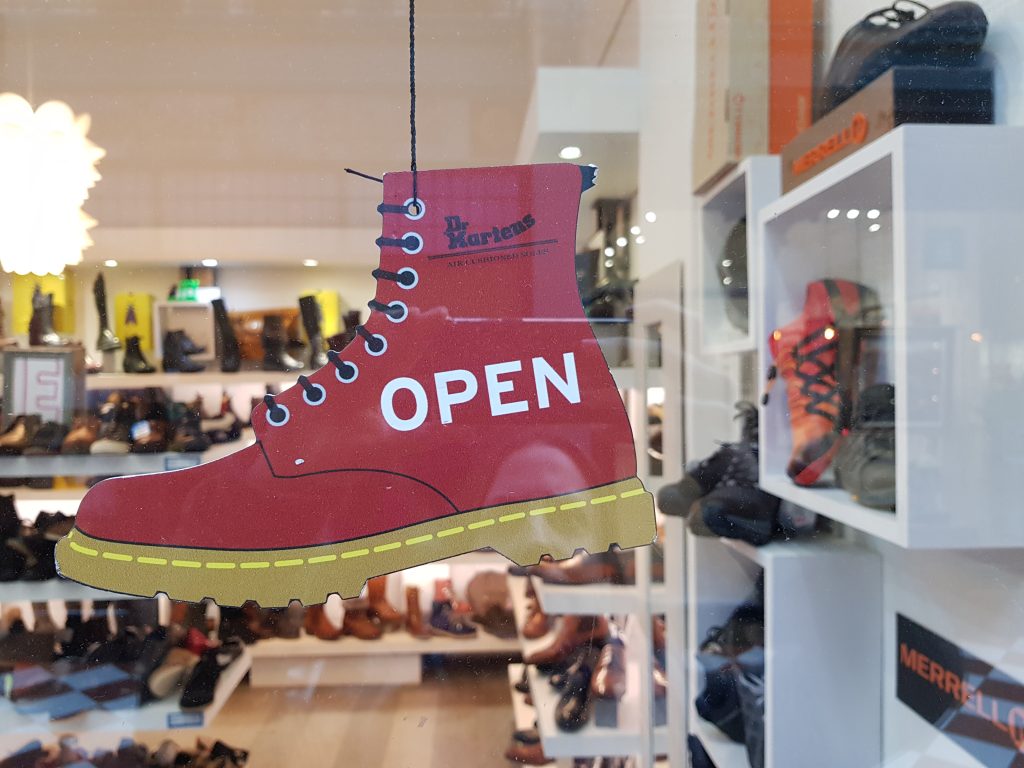 "On Sunday we've got virtually no footfall, but you can barely walk down New Street because there's just thousands of people there. 
"Maybe 10 or 15 years ago you could cope with it a little bit easier, but you're constantly battling to reach targets now. It's so difficult to catch up at a later stage if anything throws you off."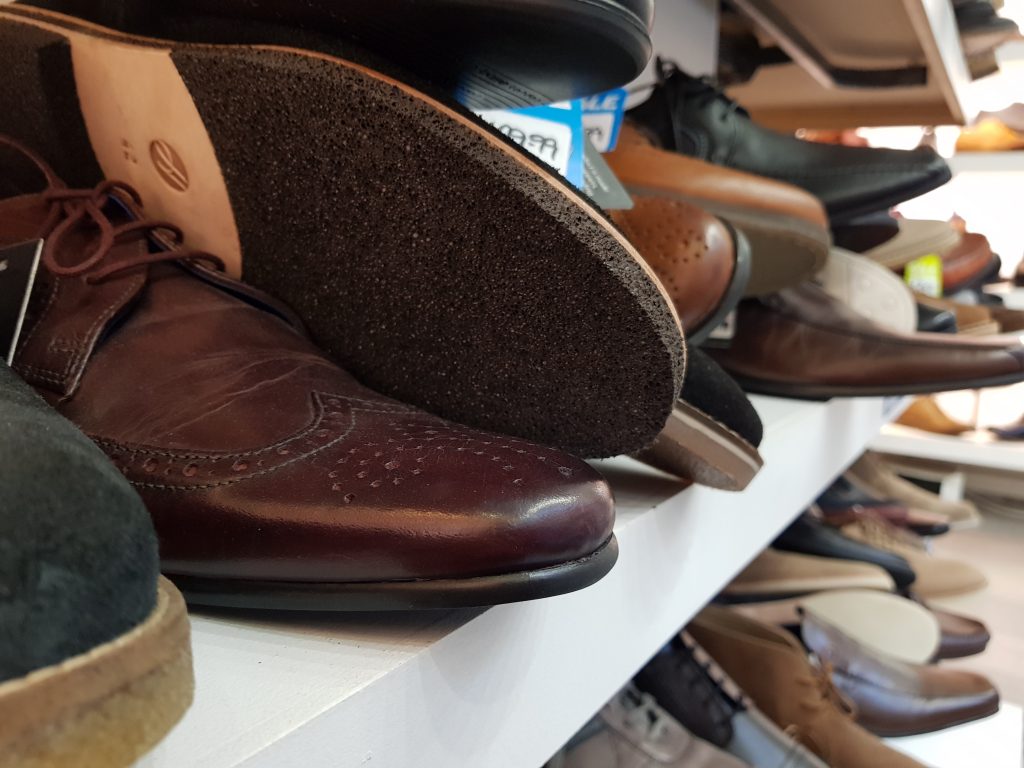 Mr Lamb has no faith in the government to fix the wider problems on the High Street, but he thinks there is a solution to the challenge the German Christmas Market poses for independent businesses.
Watch the video below to find out more. 
(An independent business owner in Birmingham thinks he has a solution to the challenge the German Christmas Market poses for High Street businesses)
It is not only the High Street which is struggling for custom this Christmas. 
Stallholders say the German Christmas Market, now in its 22nd year in Birmingham, has not had the most promising start either, and they too are uncertain about what the festive season will bring.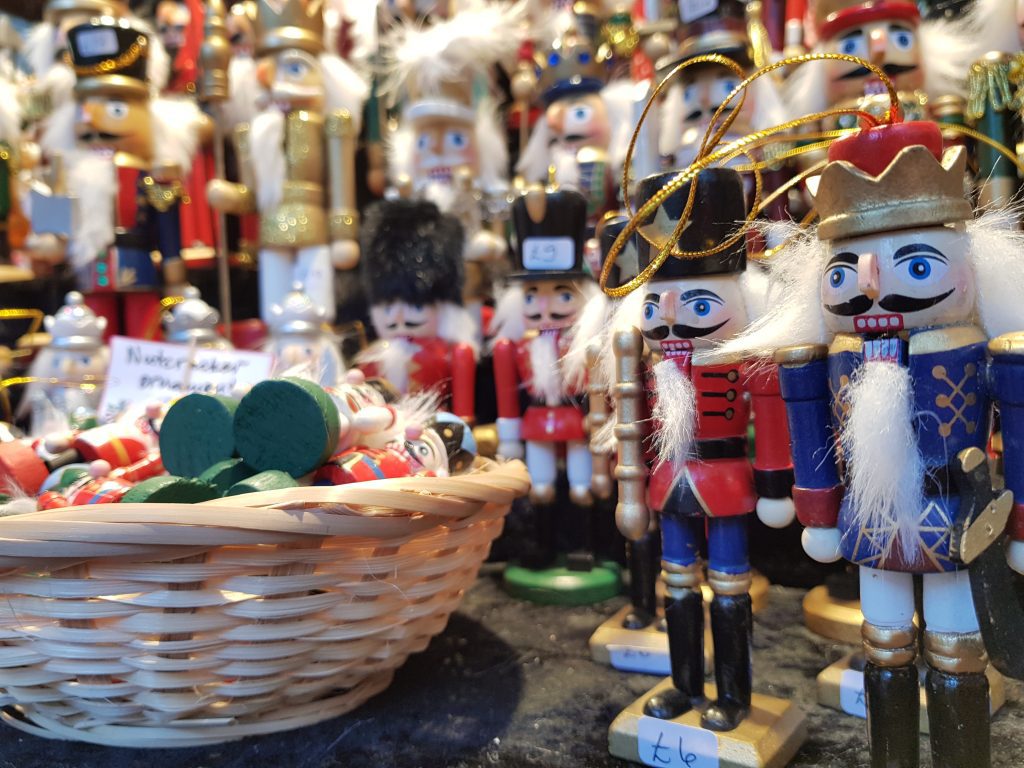 Alison Whitehouse, 49, from Birmingham, has worked at a stall selling children's toys for the past seven years. 
She said: "The markets this year opened a week earlier than normal, and it's been a little bit hit–and-miss. Pay day [for customers] was a few weeks ago and last weekend, compared to the first weekend normally, was very quiet."  
Charli Grinnel, 52, originally from America, works on a stall selling candles.  
She says the change in customers' buying habits has been noticeable for the last few years. 
She said: "This is my ninth year coming here, and I think we're all a little bit uncertain about what business will be like. 
"There are quite a few of the market bosses who have been coming for many years that didn't come, at least four or five that I know of. A couple of them said they were basically losing money so decided to stop.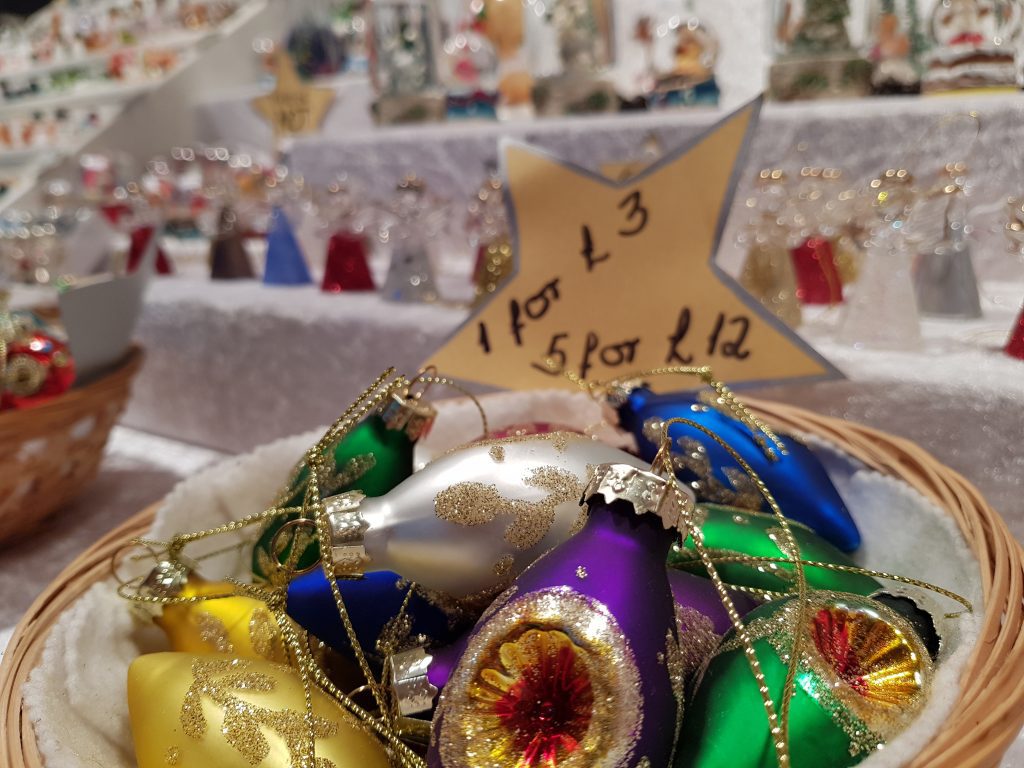 "I don't know if it's fair to put too much on Brexit, but it has been the last three years that business has definitely gone down, and it's understandable when people are uncertain about what's going to happen and what the impact on the economy will be."