There are many things to do on Valentine's Day like going to restaurants or maybe even a romantic trip away.
But nothing beats cuddling up on the sofa with a takeaway and watching a movie with your loved one.
You've probably seen plenty of romantic films over the years – both good or bad ones – but, even when you think there is nothing left to watch, there may be a movie you've never considered before.
We've found five romantic classic movies, for the people who want to have something a bit nostalgic and remember the old days and five new ones, so you can watch something that you maybe haven't seen before.
Most of the movies on the list were recommended by students from the University of Derby.
Our five classic films are:
1) Eternal Sunshine of the Spotless Mind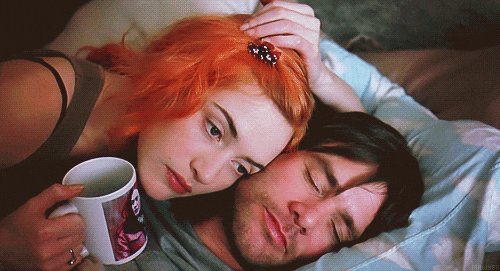 Are you a fan of Jim Carrey? What about Kate Winslet or the famous Hulk Mark Ruffalo? If you answered yes to at least one of them, this film is waiting to be watched by you and your Valentine.
In some ways, it's not an obvious movie to watch on Valentine's Day – given that it is a science fiction film – but it's actually quite a romantic movie and really sweet.
The film is about a couple, Joel Barish and Clementine Kruczynski. One day, Joel gets a letter that his ex-girlfriend has had her memories of their relationship deleted.
Feeling heartbroken and betrayed, Joel decides to do the same but, in the process, he understands how precious Clementine and all these memories are to him.
The film is available to buy for £5.99 or rent it for £2.49 on YouTube and on Amazon Prime to buy for £14.99 or rent for £3.99.
2) Dirty Dancing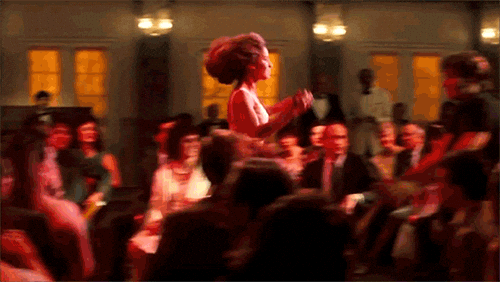 A film where a teenage girl learns about love, adult responsibility, and how to do The Dirty Boogie. This romantic drama is a great and fun movie to watch on Valentine's Day.
Baby is a 17-year-old spending the summer with her family at a resort hotel. She's bored to tears until one night, she hears a party going on where most of the hotel staff are enjoying the sort of close dancing that would get you kicked out of the senior prom in no time.
It's a passionate romance film and as Grete Ubartaite, 19, a Journalism student, said: "The most basic love story but an amazing soundtrack, dances and of course Patrick Swayze makes everything ten times better."
The film can be found on Netflix (free if you have a subscription) or on Amazon Prime to buy for £5.99 or rent for £2.99
3) Her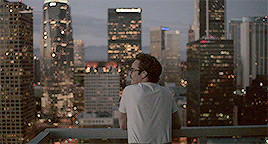 Lots of people may well have seen Joaquin Phoenix in the Joker – but did you know that he also has a gentle side to him?
The film is about a withdrawn writer who falls in love with his computer's highly advanced operating system.
The reviewer CJ Prince on Way Too Indie comments: "The story of a man falling in love with his computer is an absurd sitcom-ready premise, but through Spike Jonze's vision, it's looked at in a disarming and surprisingly sincere light."
You can find the film on YouTube to buy for £7.99 or rent for £3.49 or on Amazon Prime buy for £7.99 or rent for £2.99.
4) The Notebook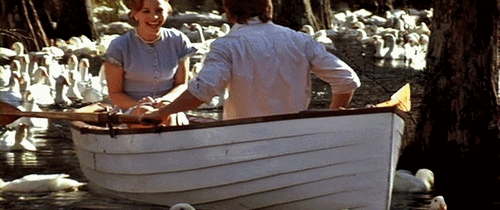 Most people describe The Notebook as cheesy, bittersweet summer romance and an emotional rollercoaster where one moment you will smile and another moment you will be crying your eyes out.
The story revolves around Noah Calhoun who reads a story about a young couple whose love affair was tragically put to a halt after their separation during WWII.
Seven years later, the couple reunites, and, despite having taken radically different paths, they find themselves unable to resists to call a second chance.
What makes this film particularly interesting are the popular actors who take up the starring role. Betty Kabrdova, 19, a joint honours student said: "The Notebook is good but what makes it even better is Ryan Gosling."
The film can be found on Amazon Prime; you can buy it for £9.99 or rent it for £3.99, you can also find it on Netflix (free if you have a subscription).
5) 10 Things I Hate About You
"I hate it when you're not around
And the fact you didn't call,
But mostly I hate the way
I don't hate you, not even close".

#10 Things I Hate About You

— Chatty Cathy (@ree_tarekkz) January 24, 2020
Asked about their favourite films, most people will have 10 Things I Hate About You somewhere high-up on their list, as it is a fun teenage romance film.
Bianca Stratford is a pretty and popular girl but there is a family rule that forbids her from dating until her sister gets a suitor of her own.
For her to date Bianca desperately tries to set Kat with a mysterious bad-boy, Patrick who may just be able to win Kat's heart.
Joelle Monique, a reviewer for Pajiba says: "10 Thing I Hate About You captures a moment of teen drama, fear, and exploration in a perfect time capsule."
The film can be found to buy for £8.99 or rent for £3.99 on Amazon Prime and on YouTube – buy for £11.99 or rent for £3.49.
And our five new movies are:
1) To All the Boys I've Loved Before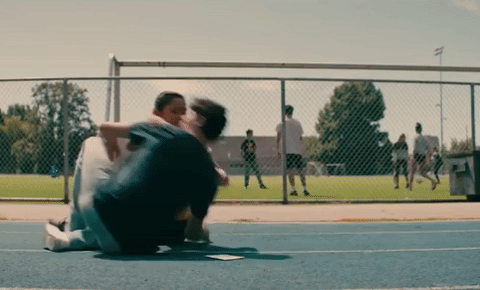 A film that young people went crazy about when it came out, the story is cute, funny, light-hearted and also has new eye candy in the form of Noah Centineo.
The main character Lara Jean Song Covey's love life goes from imaginary to out of control when the romantic letters for every boy she's ever loved are mysteriously mailed out.
Delia Harrington, a reviewer from Den of Geek writes: "It deserves to find its place alongside warm, whip-smart teen classics that are unafraid of complete and utter romance, like Easy A and The Duff."
You can watch it on Netflix (free if you have a subscription) and, after watching the first part, you can also watch the sequel, which came out on February 12.
2) Five Feet Apart
" We need that touch from the one we love, almost as much as we need air to breathe. But I never understood the importance of touch. His touch. Until I couldn't have it. "

– Five Feet Apart 💙 pic.twitter.com/6SQvanmNmn

— Myself (@Meself59988901) February 5, 2020
If you liked the most heartbreaking movie of the last decade The Fault in Our Stars but don't want to watch it again this film is a perfect fit for you, as it deals with a similar topic.
Stella Grant is a 17-year-old who is attached to her laptop and loves her best friend but, unlike most teenagers, she spends much of her time living in a hospital as a cystic fibrosis patient.
Her life is full of routines, boundaries and self-control – all of which is put to the tests when she meets an impossibly charming and fellow CF patient named Will Newman. Stella inspires him to live life to the fullest, but can she save Will when a single touch is off-limits?
Chris McCoy, a reviewer for Memphis Flyer jokes: "Ask any high school teacher – or, for that matter, any high schooler – and they'll tell you that the surest way to get two teenagers to fall in love is to tell them they can't see each other."
The movie can be watched on Netflix (free with subscription).
3) La La Land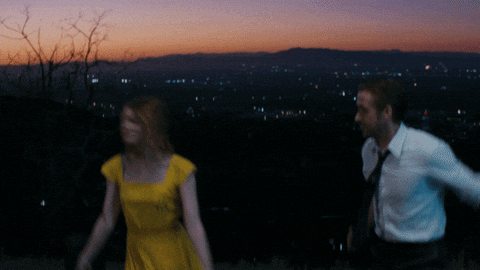 A film about dreams that may come true with a bonus – songs that you will sing even after it ends, plus Emma Stone with Ryan Gosling, who are there to capture your heart.
The story is about aspiring actress Mia and a jazz musician Sebastian who are trying to pursue their dream, and, in that process, they meet each other.
Kate Rodger, a reviewer on Newshub comments: "The characters, the chemistry, the story, the music, the dance, the romance, the view – it all tapped right into the inner recesses of my fanatical love affair with cinema."
The film can be watched on Netflix (free with subscription) or on Amazon Prime – buy for £6.99 or rent for £3.99.
4) Call Me by Your Name
A film that stole many hearts – not only of the viewers but also of reviewers who could only praise this film.
Summer 1983 in north Italy and Elio Perlman, American Italian, is spending his days in his family's villa. One day, an American scholar Oliver is working on his doctorate arrives to help Elio's father. It is not long before the summer becomes a life-changing one for both Elio and Oliver.
In her review in Flick Feast, Katie Smith-Wong writes: "At its heart, Call Me by Your Name is bittersweet, melancholic yet ultimately uplifting – just like first love."
The film can be found on Netflix (free with subscription) or Amazon Prime – buy for £7.99 or rent for £3.99.
5) Crazy Rich Asians
Crazy Rich Asians is such a boss ass movie. The whole plot reminded me of Megan Markle and Prince Harry. pic.twitter.com/8MmPt9lBBH

— Destiny🌻 (@wildwilddest) February 8, 2020
Most if not all romantic movies are sappy and can be a hard watch for a person who hates it, but this sweet and funny film can show that romance movies don't have to be over-sentimental.
Rachel Chu accompanies her longtime boyfriend Nick Young to his best friend's wedding in Singapore. When they get there, it turns out that her boyfriend's family is one of the wealthiest in the country, which makes life a bit harder as she has to deal with jealous socialites and Nick's disapproving mother.
Kevin Maher, reviewer for The Times (UK) writes: "The director Jon M Chu, thankfully, knows his rom-com. There's Pretty Woman in here. There's Bridget Jones and Ever After, but he's made them new."
The film can be found on YouTube to buy for £9.99 or on iTunes for the same price.