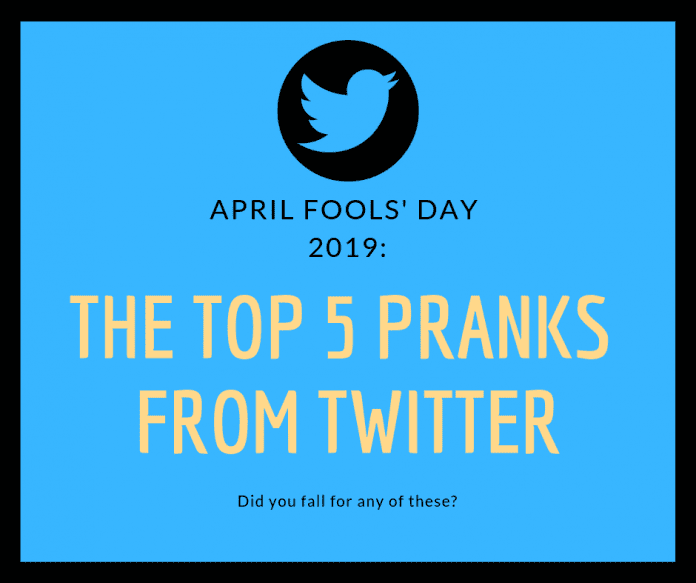 Every year on April 1st we celebrate April Fools' Day. The event is commemorated by people playing pranks and spreading hoaxes.
Often media organisations will report on fake news stories which are usually explained the following day. So as this list is written on April 1st, it compiles five of the top five pranks that we THINK are April Fools' jokes, but beware some are yet to be confirmed.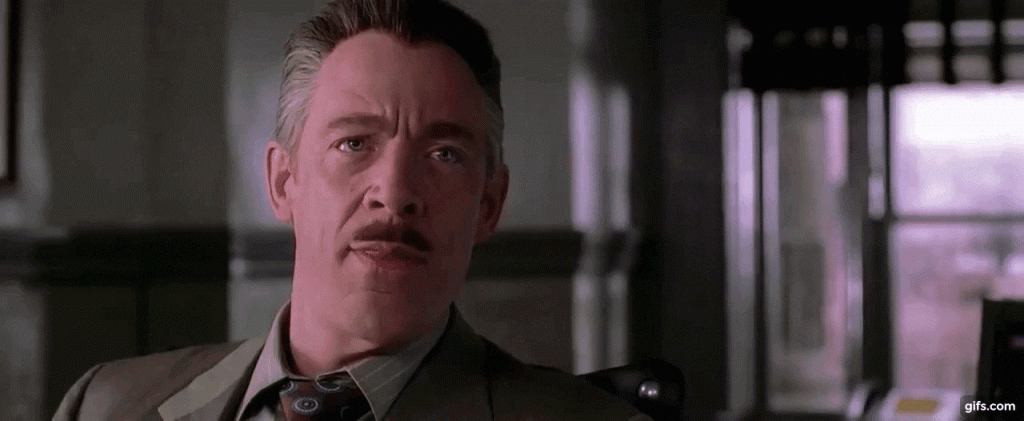 Good Morning Britain – Piers Morgan's new TV show
This morning, during the live broadcast of Good Morning Britain on ITV, Piers Morgan announced that he was creating a new TV show to rival The Apprentice.
The new show will apparently be named The Assistant, and follows the same format of the hit BBC show The Apprentice. But instead of the top prize being the opportunity to become Lord Sugar's business partner, the winner of The Assistant will become Piers Morgan's new personal assistant.
EXCLUSIVE ANNOUNCEMENT: @piersmorgan is launching his own show called The Assistant! The exciting new show will rival @Lord_Sugar's The Apprentice.

Coming soon to @ITV! pic.twitter.com/dCoP3ScTbv

— Good Morning Britain (@GMB) April 1, 2019
Morgan stated that the inspiration for the new show came from his long running rivalry with Lord Alan Sugar.
The pair are often seen throwing jokes at each other on Twitter, often focused on the fact that Morgan supports Arsenal Football Club, and Sugar supports their bitter rivals Tottenham Hotspur.
Despite the apparent emnity between the two on social media, Morgan stated in an article in 2018 that the pair have known each other for 25 years, and are in fact very good friends that enjoy mocking each other.
Whilst it has not yet been confirmed that this in fact an April Fools' joke, it certainly seems like a hoax.
2. Carabao Cup – Camera phones on corner flags
The Carabao Cup – one of the most popular competitions in English football, also got involved in April Fools' day.
This morning the official Carabao Cup Twitter account tweeted stating that beginning in the 2019/20 season, they would have a camera phone on top of the corner flags at each game.
Camera phone corner flags will be introduced for the 2019/20 Carabao Cup. https://t.co/r2HEGGMNGt#EFL | #CarabaoCup pic.twitter.com/mZgTUzFiTN

— Carabao Cup (@Carabao_Cup) April 1, 2019
The organisation went into great detail for this hoax, even creating a story on their website with details of the reasons for this proposed change.
They stated that the camera phones would allow for more engagement between the fans at home and the players on the pitch. Stating that the idea came from the likes of Marseille striker Mario Balotelli, who has recently been celebrating his goals by starting a live Instagram video.
The article even had a quote from Carabao Chief Marketing Officer, John Luck who said "The one thing players love as much as scoring goals is social media likes, so from the Wham Stadium in Accrington to Wembley we're going to give players the chance to earn some extra likes and views by helping them celebrate after sticking one in the top bin."
Again, this hasn't been confirmed as an April Fools' joke, but based on the informal language used in the article, it is safe to assume that it is a hoax.
3. Formula 1 – Racing dogs 
With the new Formula 1 season having just started a few weeks ago, interest in the sport is high.
The official Formula 1 Twitter account tweeted a video this morning which features dogs racing in Formula 1 cars, with the names of the racers a mix up of dog breeds and current Formula 1 drivers.
You can watch the video below:
Faster. Fiercer. Furrier.

Every dog has its day 🐶#AprilFools #Neeeum pic.twitter.com/5hbpAzd1QI

— Formula 1 (@F1) April 1, 2019
Following their initial tweet, they then asked for any other name suggestions to "complete the grid".
The official McLaren F1 team then got involved with the joke, by responding with the following tweet.
🐶❄️ We've got a ruff idea of what breed would be best suited for our car guys… pic.twitter.com/JI2HwMolvT

— McLaren (@McLarenF1) April 1, 2019
4. Google adds Snake game to maps
In celebration of April Fools' day, Google have added a modern version of the classic mobile phone game Snake to the Google Maps app.
The game is available to play on the iOS and Android versions of the app for around a week.
Rather than play as the classic snake, you will play as a form of public transport and aim to pick up passengers, the transport is based on which city you decide to play in.
By choosing London you will play as a classic double decker bus, or if you choose San Francisco, you will play as a cable car.
To access the game, simply press on the tab on the left side of the app, and select 'Play Snake'.
The addition of the game seems to have gone down well with the public, with some people posting about it on Twitter:
Omg you can Snake on google maps for April fools day 🙌 pic.twitter.com/bStqhjKFPT

— Tejal Patel (@tejal_13) April 1, 2019
Well this is fun.

Google Maps does Snake for April Fools. pic.twitter.com/bTwbwpaH94

— Jess Kelly 👩🏻‍💻 (@jesskellynt) April 1, 2019
5. McDonald's – milkshake sauce pots 
McDonald's UK Twitter account surprised everyone by tweeting on March 31st announcing that they are creating sauce pots flavoured like their milkshakes.
FINALLY! 🙌 pic.twitter.com/v89REJTLXi

— McDonald's UK (@McDonaldsUK) March 31, 2019
By tweeting a day early, they may have fooled some people, but most people that replied to the tweet seemed to guess it was a prank.
They eventually put out another tweet on April 1st stating that it was an April Fools' prank. However, there seemed to be a lot of people that were disappointed that the milkshake sauce pots aren't real.
…. I know it's an April fools….

But that would be actually amazing

— Conner Crowder (@MrRamtastic) April 1, 2019
Let us know if you fell for these, or any other April Fools' pranks!
Tell us on Twitter: https://twitter.com/StoryHubDerby
or Facebook: https://www.facebook.com/StoryHubDerby/