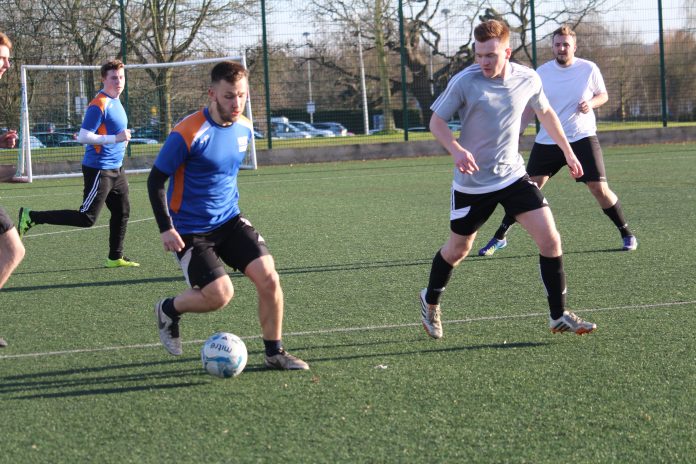 A group of student footballers will swap the University of Derby's pitches for England's training base in the next round of the FA People's Cup.
Team Raheem were victorious in the first round qualifiers of the University Male category of the competition, which is the nation's biggest mini-football tournament.
The qualifiers were held at the University of Derby's Sports Centre on Thursday and saw seven teams battle in a group stage format.
Team Raheem – who captain Raheem Choudhury had named after himself – came out on top after four hours of fast-paced, thrilling football.
They will now compete in the regional finals at St George's Park on March 23 and 24. The winners of that stage will go through to the national finals in April with the overall winners attending the FA Cup final at Wembley Stadium.
Following the win, Raheem said: "I think we played really well as a team. We passed the ball around, and won the final even though we were all very tired after a long afternoon of football.
"Getting as far as we can has always been our main target. It was a very good competition; there were some very good teams here, which makes it even better to have won."
His side beat Boombes FC, Rodallega Bombs, Lamborghini Diablo, SMS, Illuminating AFC and FC Panthers during the event.
Venue director Kate Nelson, who is also the University of Derby's sports development officer, was delighted with the skill level on show.
She said: "The standard was very high, but everyone also had fun most importantly. The best of friends, coursemates and housemates, as well as us organisers, all had a great time today.
"I think the tournament is great. We had seven teams, so close to 50 people taking part who all did very well."
Here she talks about how enjoyment was the main focus of the event:
Nelson organised the event with help from several University of Derby students, including Tommy Southey, a sports management student.
He said: "Knowing that everyone here enjoyed what I helped to organise is a really good feeling, and something I can definitely get used to.
"The players were all here playing the sport they love for a brilliant prize at the end, so it was great to be a part of it. It was a team effort for everybody, the players and organisers had to work together and help each other."
Listen to what else he had to say here:
Without the three referees present, though, the tournament could not have been such a success.
The official for the final, FA Level 3 Referee Ryan Hadbury, enjoyed his first taste of the competition in his third year as an official.
He said: "I am honoured to have officiated at an event such as this. I think I speak for everyone here when I say that it was great to take part in our own version of the FA Cup.
"For me personally, this is a groundbreaking day. My goals are to referee at high levels of the professional game and, one day I hope, the FA Cup final at Wembley."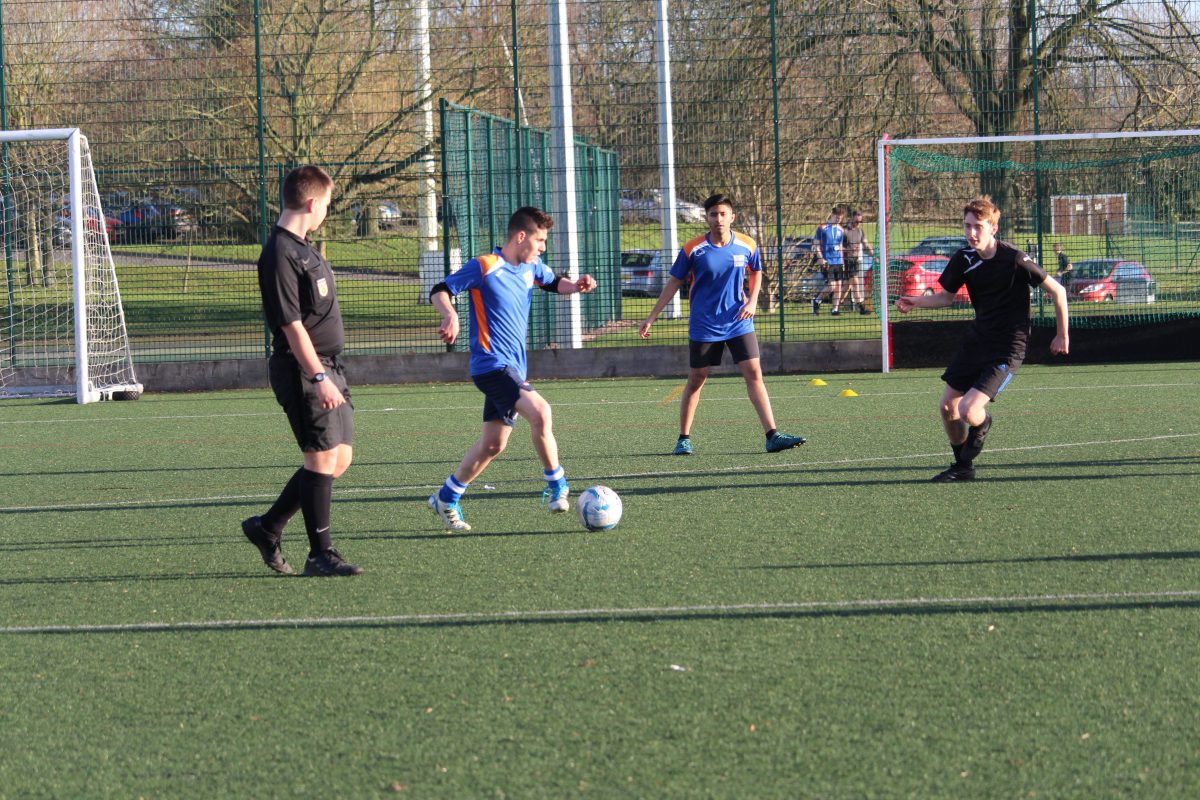 For those who played their part in making the day a success, then, the FA People's Cup provided a chance to move one step closer to their goal – whether it be to play at St. George's Park, forge a successful refereeing career or organise the greatest sporting events.
What is the FA People's Cup?
The FA People's Cup is the nation's biggest five-a-side football tournament.
There are 15 categories that teams can enter, including University Male, University Female, Over 65s and Disability.
It is free to enter and is strictly for amateurs. Heats are held throughout the UK with the grand finals for all categories being held at St George's Park, near Burton. The overall winners receive tickets to the FA Cup Final and are presented with the trophies at half time.