It's been a crazy first day of action at Royal Shrovetide Football 2019 – with thousands of people descending on Ashbourne to get involved.
Every year, Shrovetide draws in the crowds as the Up'ards and Down'ards compete for glory by attempting to goal the ball over the two-day event.
It did not take long for the ball to disappear from view after the turn-up took place at the stone plinth in the town's Shaw Croft car park, after hundreds turned out for the event.
And, although eight hours of epic action followed, there were no goals by the end of day one. This was despite a last-minute break from the Up'ards but, although the ball made its way back into town, time ran out for a late goal.
Here were our five key moments from the action:
1. The turn-up
It was local Paul Harrison, owner of a large family-run commercial vehicle business and respected farmer and landowner who got the game underway at 2pm, following renditions of the National Anthem and Auld Lang Syne.
The Up'ards immediately got control of the ball but the Down'ards fought back and, within minutes, started the run to their goal post. Our Storyhub reporters on the ground said the game already seemed a much quicker one than last year at this point.
Read the full story about the turn-up here.
2. Plunging into the water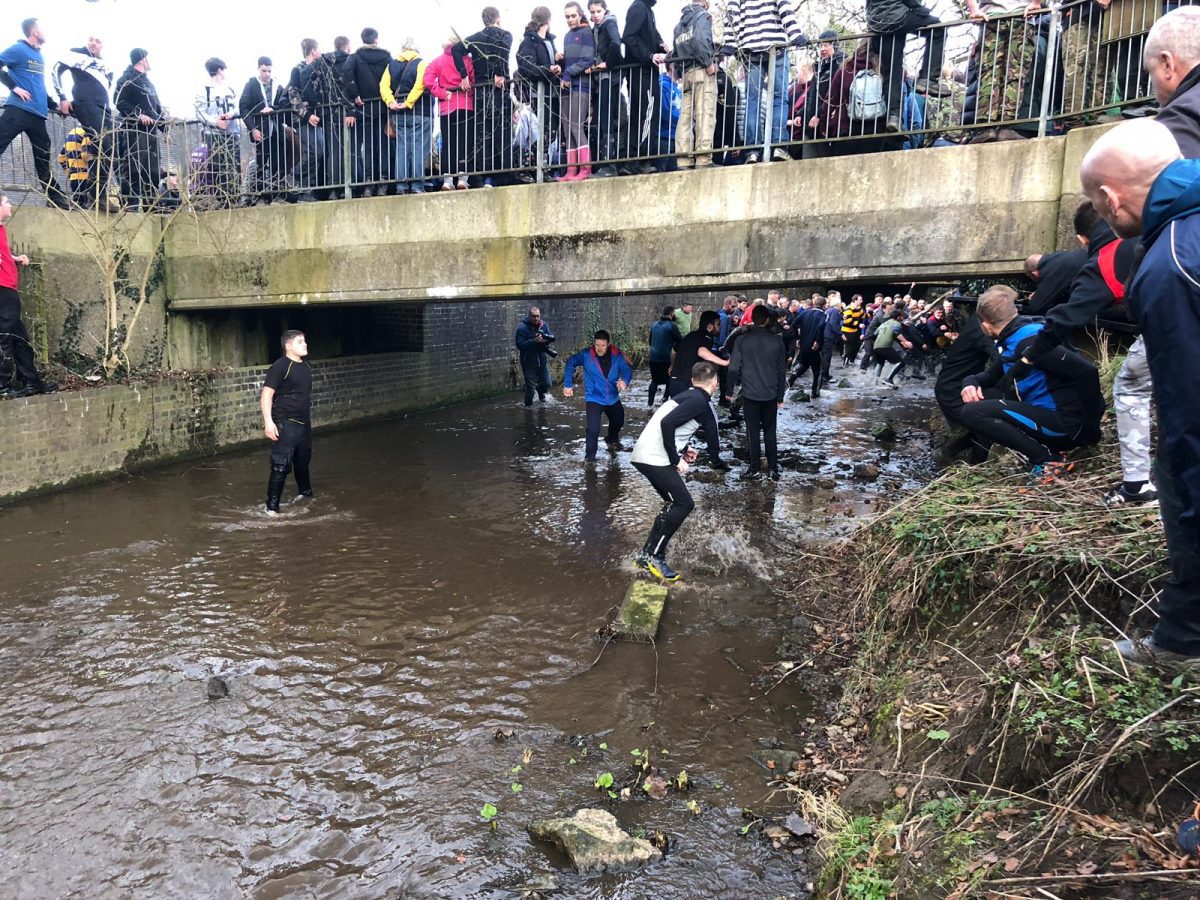 Players are not afraid of getting a bit wet when it comes to getting involved with the Shrovetide action, as this photo demonstrates.
3. When a break like this happens
Anyone who has been to Shrovetide knows that there are some quiet moments in the game – and then something like this happens.
Reporter Sam Sly captured this moment, above, during a break in Tomlinson's Field.
Read more about this Shrovetide video here.
4. "Shrovetide is absolutely bonkers. I think my life flashed before my eyes about five times".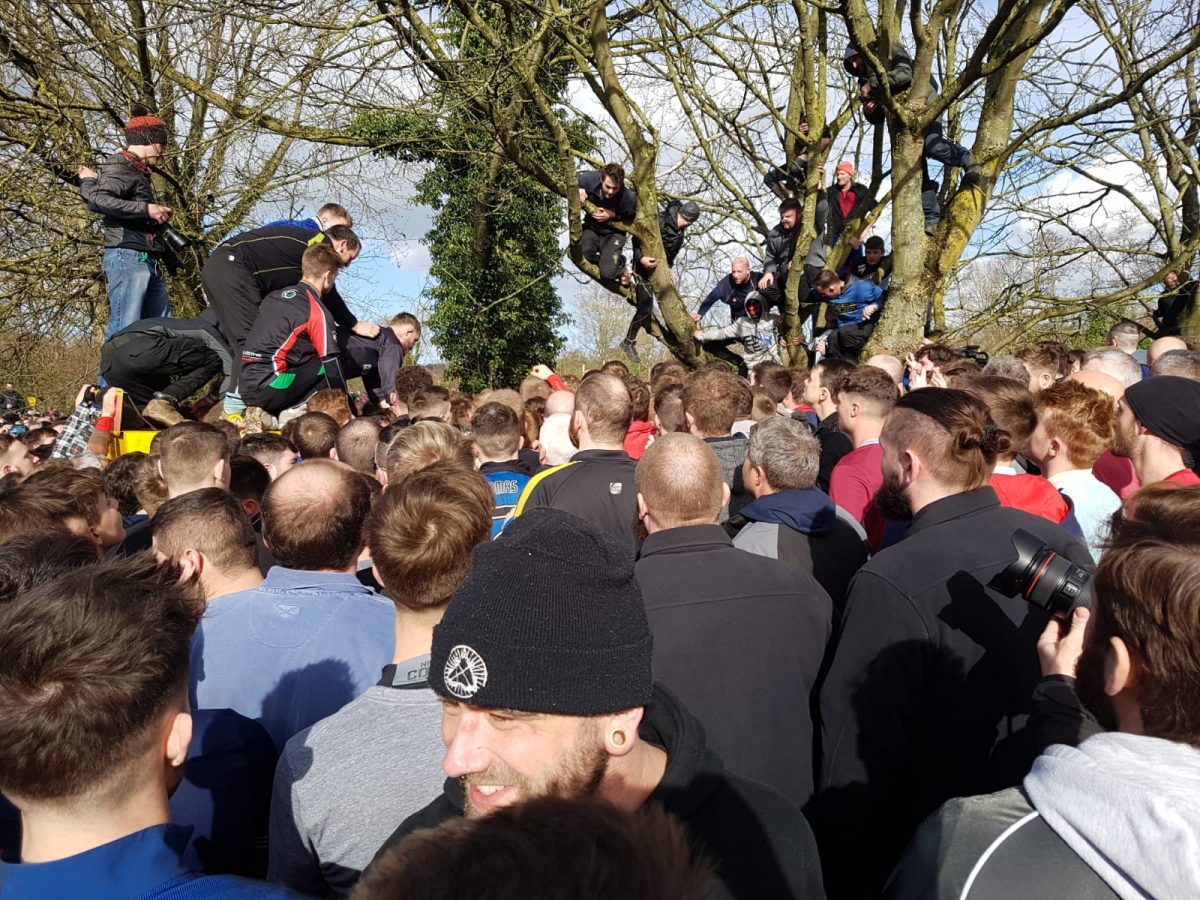 For the second year running, the journalism students at the University of Derby headed to Ashbourne to cover Shrovetide.
They created a pop-up newsroom in the town where they were able to cover the event live.
Students were also based at the Markeaton Street campus to collate the stories, photographs and videos of the historic game and put them on Storyhub.
And they had some interesting thoughts about Shrovetide, as you can see from our article here.
5. The cliff-hanger
Despite an action-packed first day at Shrovetide, it ended goalless in Ashbourne – setting up a potentially tense encounter for Ash Wednesday.