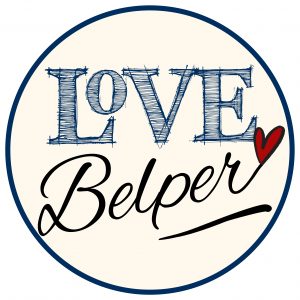 An organisation has been set up to spread the word to the local and wider community, about the massive variety and quality of independent shops in Belper.
Set up by Belper's independent businesses, Love Belper aims to create a better customer experience and improve the high street, whilst promoting the town through different events.
The small market town is home to 160 independent businesses and counting, however with the recent news that 14 shops are closing in the UK every day, the local shop owners have put their heads together to try to keep their high street alive.
Love Belper chair, Laura Surga, who is from the town set up the organisation in May because she wanted to help encourage locals and people from the wider community to come to Belper and enjoy what's on offer.
The 37-year-old who owns Strut Menswear said: "The main idea to begin with was to set up a Facebook page and a group so we could support each other, and to try and have a bigger impact on the public."
Love Belper has successfully grown since its initial launch by getting many shop owners on board to create special events such as the Love Belper Pumpkin Trail, which took place in October this year. In addition to this, they have developed a leaflet which includes a map of 72 shops within the town centre to give visitors the chance to explore all the different independent options.
Co-owner of Belper Arts and treasurer to the organisation, Suzanne Parnell said: "Publicity wise, its (Love Belper) had an immense start. We've just had a video produced by James Reader from Front Row Films, which went live on the 6 November and reached 32,000 people within the first day."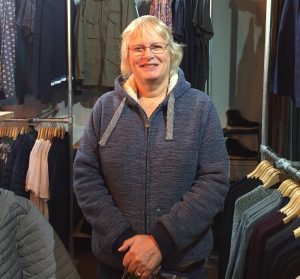 The 62-year-old from Sheffield but now living in Belper added: "There's a band wagon which is really starting to role, it's about bringing people together on behalf of Belper."
The events held within Belper throughout the year, including; the Arts Trail and the Summer and Winter Food Festivals always are beneficial to the independent businesses, creating more footfall in the area. This also allows people that haven't necessarily been to Belper, to experience what's on offer as part of the unique shopping experience.
Senior lecturer at the University of Derby, Sarah Barley-McMullen said: "Obviously the events bring people in from outside of Belper, but it isn't until you learn a bit about the place that you see the richness, diversity, heritage and community, and actually start to feel the vibrancy of Belper, which makes the town very appealing to outsiders."
The 48-year-old Belper resident who is vice chair of Accessible Belper, added: "I got involved with Love Belper through my role at Accessible Belper, which aims to make the town as viable as possible for everyone, whether you have mental health issues or physical disabilities."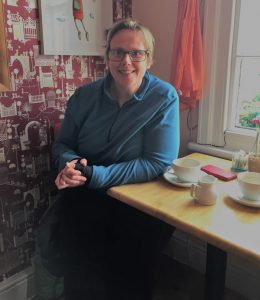 "I think Belper has so many opportunities and possibilities, but I think as a member of the community I've got a responsibility to try and make the place I live in better, and you only do that by getting involved with things."
In 2014, Belper won the Great British High Street award. With hopes of winning next year, Love Belper is already starting to make a positive difference to the town.
Suzanne said: "We're aiming to win the award next year, but it's a big challenge because having won it once, it is actually more difficult to win it again, as you've got to show improvements and differences that you've made and Love Belper is a big part of that difference."
Click here to discover Primsisters Country Decor, which is a popular gift shop in the town that offers all sorts of treats and gifts. Also, if you want have a look at our guide to just some of the independent businesses in Belper, click here.