By Becky Tombs
The sun sets slowly over Budapest, infusing the darkening sky with pockets of dusky pinks and golden yellows. Day makes its reluctant transition into night as I stand on the open deck of the Rapszodia, a small, slim boat, painted all over in a bright white, which pulls me gently along the River Danube. With the soft breeze causing my hair to dance around my face, and adding a slight chill to the warm evening air, I rest my arms on the cold metal barriers and stare out at a city, rising proudly from either side of the water's edge, which is as contrasted as the sky above me.
Hungary's capital city was established in 1873 when the cities of Buda and Pest, neighbours across the Danube, were united to form Budapest. This not only brought together two cities but also two landscapes, creating a capital that is both country and city yet not completely either.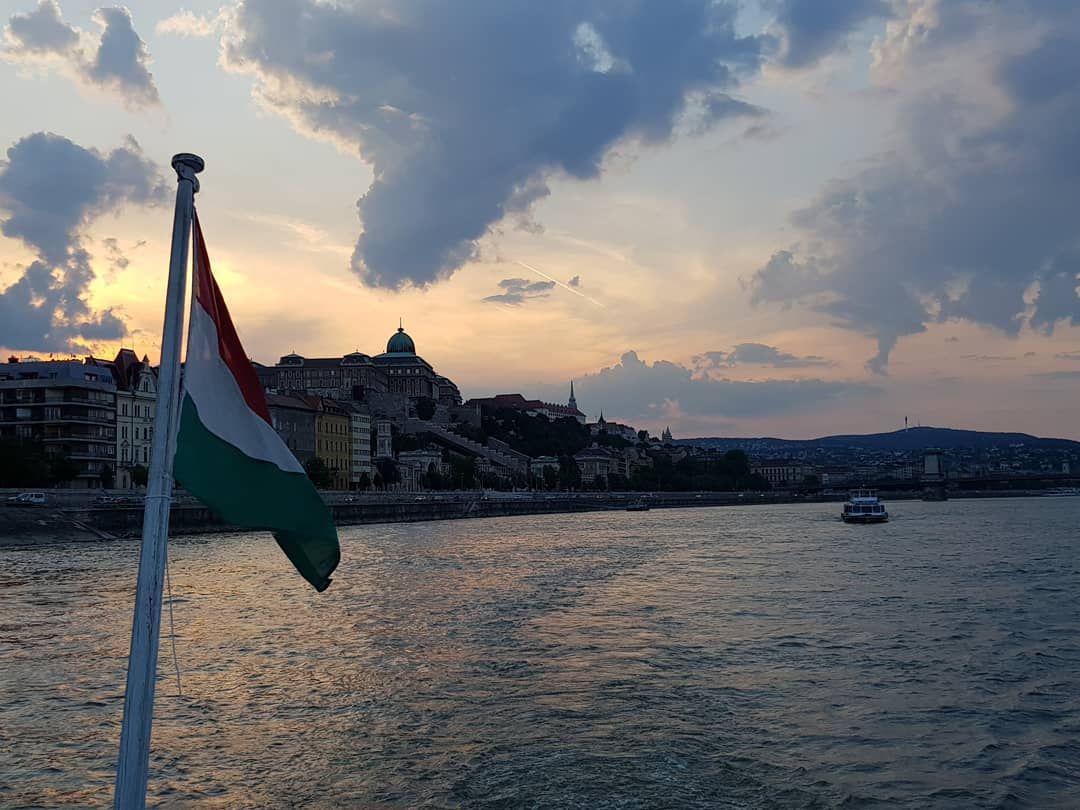 From a distance, the steep, rocky hillside of Buda looks covered, almost completely, by a blanket of deep green.
Once inside, this wooded canopy gives way to a peaceful oasis – colourful houses scatter the cobbled streets, old and delicate buildings stand proudly in the midday sun, sweeping views over Budapest stop you in your tracks, and shops and eateries burst with people making the most of the natural beauty of Buda's Castle District.
Across the mighty River Danube is Pest, the capital's larger second half. Pest feels more like a bustling and cosmopolitan city centre and is littered with wide and narrow streets which boast an eclectic mix of architecture. Despite its more run-down appearance, the old-fashioned flowerpots, which fill every available windowsill, the bold and detailed street art, which catches you unawares, and the vivid yellow trams, which pop up around the city like something out of a 'Where's Wally' book, give Pest a charm of its own.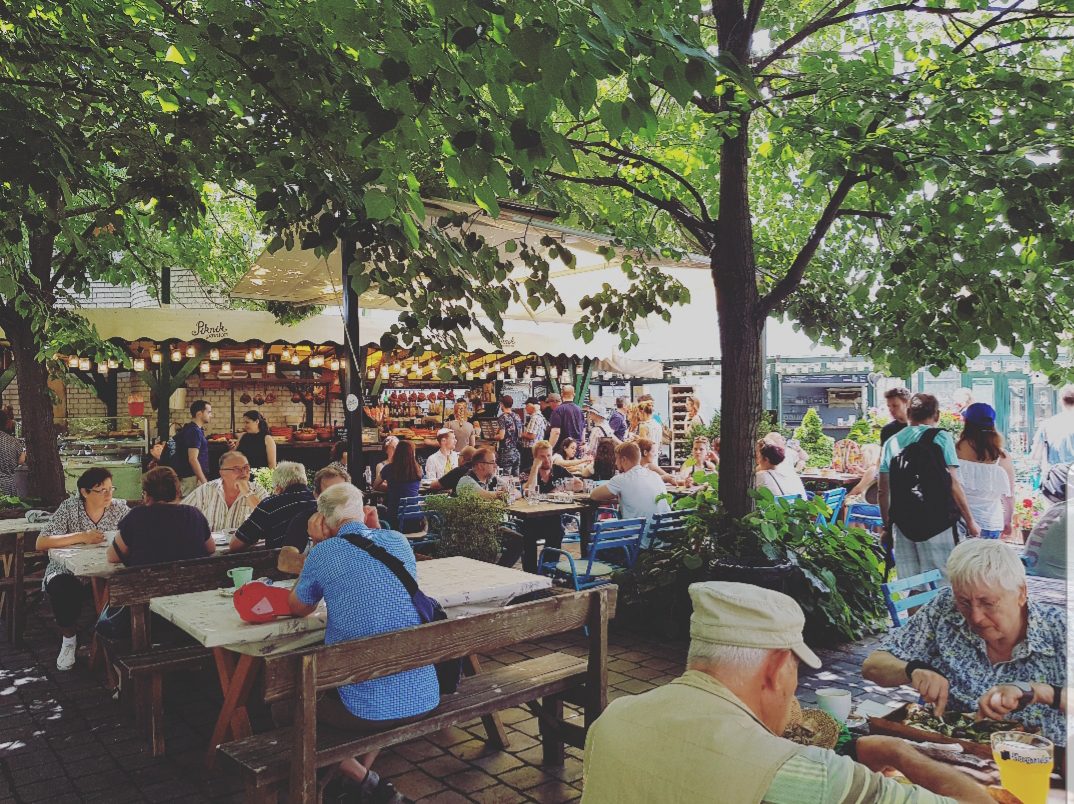 Whereas Buda feels tranquil and serene, somewhere you could imagine older couples, walking hand in hand, looking out over the city in which they made their home, Pest feels more like stepping into reality. There are buildings worn-down after decades of neglect under Communist rule, people rushing purposefully to jobs and meetings and graffiti smeared across the walls of the city's intricate architecture.
Budapest's range of architecture is one of its most striking features. Sitting on the steps of St Stephen's Basilica, the biggest church in Budapest and a prime example of Renaissance architecture, you can look to your right and see an imposing, grey, concrete building, a reminder of Hungary's 44 years under Communist rule, but then look to the front and see buildings of perfect symmetry, in shades of soft pastel, standing next to a stone building whose age has rendered its appearance almost black.
Walking around the streets, old and modern, tall and short, dark and light and imposing and graceful buildings sit side by side, reveal a history spanning centuries.
No two streets look the same and it makes the simple act of walking a real pleasure as you never know what you will find just by looking at the structures around you. There is an overwhelming sense that, regardless of what this building may be now, a shop, a café, an office complex, it has a rich history behind it and its own story to tell.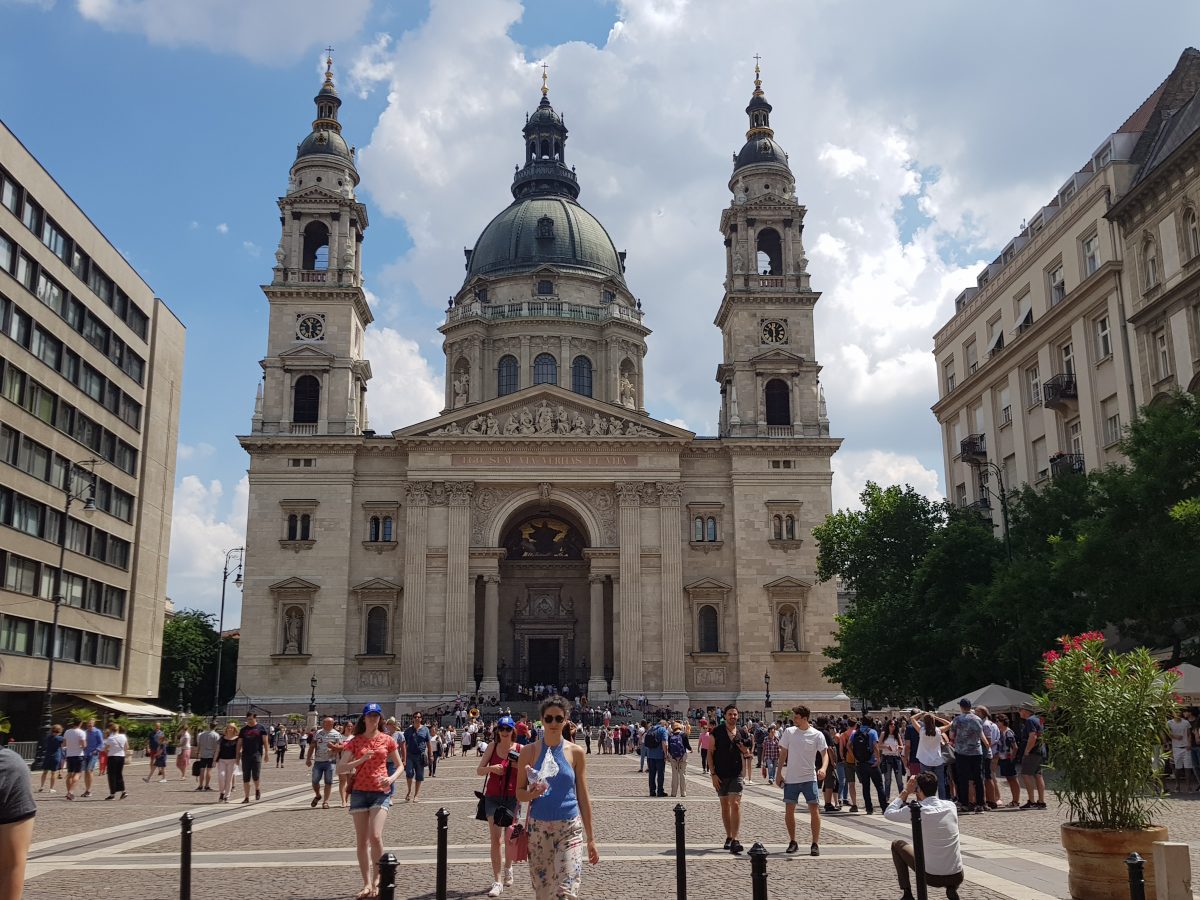 From Jewish persecution to Nazi occupation to Soviet rule, the history of Hungary throughout the Twentieth Century can seem like a bleak chapter. However, the ways in which Budapest has tried to recognise, honour and pay tribute to those who suffered, shows not only the strength of the city but also the integrity of its residents.
From what was once the site of a mass grave, for Jews who died in the ghetto, but is now a children's park, surrounded by trees, flowers and paintings, with benches along the perimeter where residents of the Jewish District socialise. Or the collection of traditional shoes, made of iron, which sit scattered close to the water's edge on the embankment on the Pest side of the River Danube – a monument to all those who were taken to the river's edge by members of the Nazi 'Arrow Cross Party' who forced their victims to take off their shoes and shot them, their bodies falling into the water and being carried away by the river. Or the glass chairs, each one with a simple dedication to a life lost, sitting in a quiet corner of the Synagogue in the Holocaust Memorial Centre, waiting patiently for their congregation to one day return.
Budapest has turned events of horror into moments of touching beauty and it is the simplicity of these small and understated tributes that make them feel so powerful. They are earnest and heartfelt, and you can feel how important it is to the people of Budapest that these people and events are remembered and honoured. It is sad, beautiful and humbling and reminds you to never take life for granted.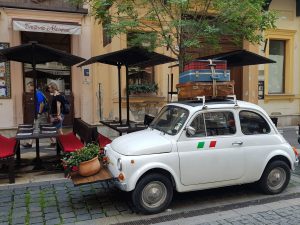 As I slowly turn away from a city shimmering in the darkness and make my way down the well-worn steps to the deck below, I smile at my memories of a city that continually surprised me.
I did not expect to love Budapest like I did, but I was charmed by its comical contrasts, the way shoulders are covered with paper shawls at Matthias Church but yet, a short distance away, people revel in naked abandon at the Turkish Baths – the sense of community here that is overwhelming despite a history which has seen many communities torn apart – its undefeatable spirit, which sees buildings damaged by war and left to fall apart during Communist rule, reinvented as 'ruin bars', places overflowing with fun, energy, bright colours and unique décor, and its elegance.
Budapest doesn't need gimmicks, bright lights and over-the-top extravagance, it is simply what it is and that is enough.