Mother's Day is just around the corner which means that it is time to treat your mum and other loved ones with a wide range of gifts.
Along with the impending arrival of Mother's Day is the annual debate of what gifts to buy your mum and more importantly, what budget you can afford.
Panic no more, here are seven ideas for what you can buy your loved ones this year for under £15.
– Flowers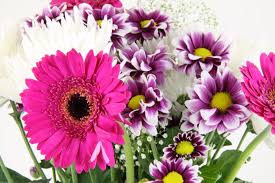 What loved one doesn't appreciate receiving a lovely bunch of flowers? Bouquets are always a staple gift for Mother's Day and these blooms are no exception.
For just £9.99 you can get your mum a bouquet of Roses & Alstroemeria from Eflorist, with the option to upgrading to the luxury bouquet which costs £13.99.
To purchase these flowers click here
– Prosecco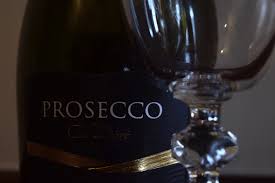 Prosecco is an obvious choice if your mum likes a nice bottle of fizz.
We have selected the Calle d'Oro Prosecco from Waitrose for just £9.99.
This Prosecco is described as "beautifully refreshed and well balanced" and is a perfect gift for your loved one this Mother's Day.
Waitrose Prosecco is available here.
– Yankee Candle
if your mum is someone who prefers to relax in the bath, perhaps a candle would be the best option? With candles starting from £1.50 there is something here within everyone's budget.
The choice we have selected is the medium sized Sun-Drenched Apricot Yankee Candle, which won fragrance of the month for March and is boasting a 25% discount.
To buy the award winning candle, click here.
– Bath Bombs
Lush is one of the popular retailers when it comes to skincare and cosmetics. Bath bombs and handmade soaps are Lush's speciality and if you have ever had one you will know why!
Again, the price range make items from Lush affordable regardless of your Mother's Day budget.
The the option we have gone for is a pre made gift box of bath bombs and a peach crumble bar for the bath.
Buy it here.
– Manhattan Cocktail Shaker Set
If your mum likes a tipple on the weekend (or weekday!) then this is an ideal gift. Manhattan cocktail makers are a staple in any alcohol lover's cupboard and can provide many evenings worth of entertainment.
The Manhattan Cocktail Shaker set boasts a more than 50% discount and is currently on offer for £13.99.
To buy this gift set, click here.
6.- Nail Polish gift set
Nails can be a way to completely transform an outfit. With a variety of colours, this nail set is a simple yet effective way to ensure that you give your mum a practical gift that will be used throughout the year.
if your mum likes a fresh polish, this set from John Lewis will be sure to please.
With 50% discount at the moment this gift costs £14.50.
To buy this item, click here.
– Oxo Coffee Maker
If your mum has time for a quick coffee in the morning before she faces the day, perhaps this gift is one you should consider.
The pour over coffee maker grips on to the top of your mug and will apparently make "consistent, flavourful cups of coffee".
This gift is £15.00 so it is at the top range of the allocated budget but is a gift that can be used 365 days of the year.
Purchase the coffee maker here.