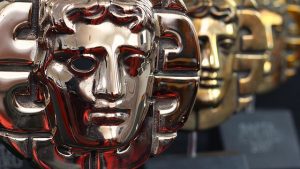 Nominations for 14th British Academy Game Awards have been revealed, hot on the heels of the BAFTA Film Awards winners.
There are 16 categories: Artistic Achievement, Audio Achievement, Best Game, British Game, Debut Game, Evolving Game, Family, Game Beyond Entertainment, Game Design, Game Innovation, Mobile Game, Multiplayer, Music, Narrative, Original Property, and Performer.
A new category has been added, Game Beyond Entertainment, which recognizes games that deliver an experience beyond entertainment, exploring social issues.
Games nominated include challenging Disney-like animated platformer Cuphead; new addition to the Legend of Zelda franchise – The Breath of the Wild; tribal horror action adventure Hellblade: Senua's Sacrifice; the latest craze Fortnite: Battle Royale; and futuristic Horizon: Zero Dawn.
There are some hot candidates for winning, especially Hellblade, leading with nine nominations including Best Game and Game Innovation, closely followed by Horizon: Zero Dawn with eight nominations and What Remains of Edith Finch with seven nominations. Five nominations have been given to both The Legend of Zelda and Gorogoa.
British Academy Game Awards have been part of the BAFTAs since the first ceremony, held at Tobacco Dock in London in February 2004.
This year's 14th British Game Awards will be held at Troxy, London, on 12th of April 2018, and will be hosted by Irish comedian and TV presenter Dara O'Briain.
The British Games Awards is a part of London Games Festival, which is held from 5th to 15th April.
To see all nominees, see the official page of BAFTA Game Awards: http://www.bafta.org/games/awards/games-awards-2018
A link to the official announcement video by BAFTA Game Awards: https://www.pscp.tv/w/1mnGeXneoOnKX