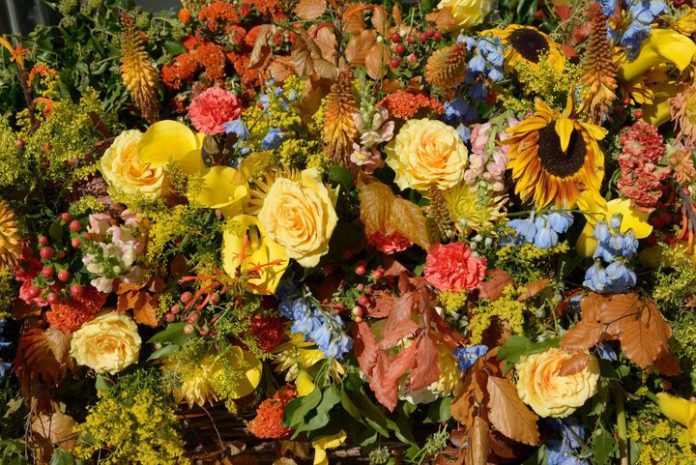 Every year, the Chelsea Flower show encourages people to get out in the garden or prompts a trip to long-neglected allotments.
The show opens on Tuesday, May 23 for members of the Royal Horticultural Society and will be open to the public from Thursday, May 25 onwards.
As usual, the BBC broadcast will feature presentations of professional arrangements alongside practical tips for the hobbyists planting at home.
Once again, there is a broad range of veteran presenters for the BBC's coverage – including Joe Swift, Monty Don and Sophie Raworth, among others.
Set your alarms for 6pm, the big day has finally arrived as we kick off our coverage of @The_RHS Chelsea Flower Show 2023!

Join @sophieraworth Joe Swift and the team on @BBCOne and @BBCiPlayer

🌸🌺🌹 📺 😍#BBCChelsea #ChelseaFlowerShow2023 #ChelseaFlowerShow #Gardening pic.twitter.com/4PHhjYNaWR

— BBC Gardeners World (@GWandShows) May 21, 2023
Gardeners' World presenter Sue Kent will also be joining the 2023 line-up to provide her horticultural expertise.
Whether you are making the trip to Chelsea or watching from home, the flower show is a great source of inspiration – and there's no reason not to put the tricks you learn to use.
But, before you can get into complex flower arrangements, it's important to master the basics – so here are our top four tips to help get your garden started this growing season.
1) Pick your plants well
What you see on TV has been growing for weeks or months in advance – so you can't necessarily expect to get the same results if you start now.
Do some research and choose flowers to plant in May which will bloom before the growing season is out. Cornflowers are popular for their strong violet-blue, which contrasts with the green colours of the garden. Other options include Bishop's Flower – or consider Zinnias for a more exotic arrangement.
2) Prepare for next year
Planting some perennials in advance of the next growing season might be the trick to having a better garden than your neighbours. Perennials are plants which re-grow each season; with the right care, they will bloom again for year to come.
These include common favourites like Primroses, Daylilies, and Cranesbill – but there are a wide variety to choose from. Perennials are generally hardier than single-season plants making them perfect for beginners.
3) Nurture your soil
Dirt is the foundation of anything that grows, so it essential to check your soil before planting.
Don't go overboard with fancy chemical fertiliser or mounds of compost – ensuring your soil is clean and loose enough can make the difference between buds and blooms.
A short afternoon with the trowel might be all you need – but consider some quickly-composted kitchen waste as well.
4) Use pots and separators
Creating a pretty arrangement of flowers and leaves is fun, but not all plants get along in the same soil.
Mint, for example, is often thought of as a herb best used in the kitchen, though good gardeners knows their complex leaves and unique patterns can bring some much-needed variety to the average garden.
But it's essential to keep them separated with a pot or buried container, or else they will overrun other beds, and cause even more trouble than the usual weeds.
Those are our most important tips, but there is a fifth piece of advice for new gardeners and veteran green-thumbs alike: have fun! The true secret to a beautiful garden is to enjoy your time growing it.