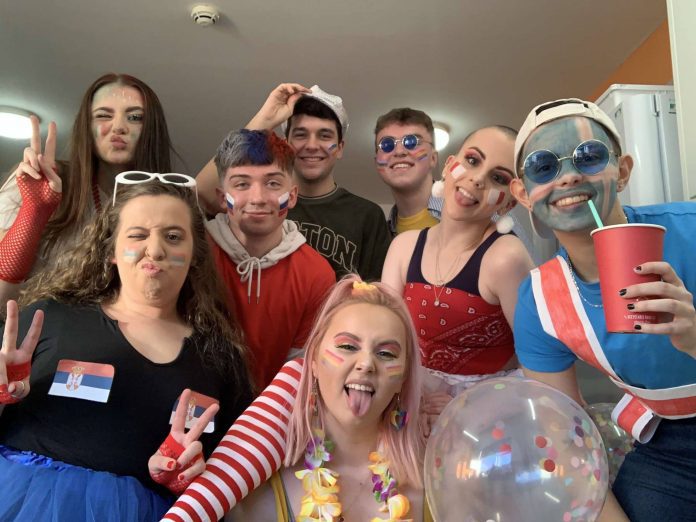 The 2023 return of the Eurovision Song Contest took place earlier this month – leaving many fans bereft once their favourite annual event was once again over.
Two semi-finals and a spectacular final were brought to the city of Liverpool. Finland, Norway and Italy were among the favourites to take away the trophy – but the bookies' favourite of Sweden struck gold.
Eurovision legend Loreen was the Swedish entry with her song Tattoo which has hit over 60 million streams on Spotify. Her previous Eurovision single Euphoria also secured Sweden the win in 2012.  
There was some speculation as to whether previous entries should be allowed to represent their countries for a second time. Many viewers were saddened that Finland entry Käärijä didn't take home the trophy – he dominated the public vote, however, he didn't win over the jury. 
Eurovision may be over for another year, but the Eurovision spirit lives on. Here are five top tips on how to prolong the Eurovision fever until we see the competition brought back to Sweden next year.  
1) Rewatch the contest
The Eurovision final was over four hours long – phew!
Along with the two semi-finals, that leaves you with so much Eurovision madness to re-watch and relive. With 37 countries putting forward entries, there is something for everyone. Ranging from power ballads to heavy metal, it's impossible to be bored while watching Eurovision. You can access the shows on BBC iPlayer.  
2) Explore all the behind-the-scenes content.
The final and semi-finals are not where Eurovision coverage stops. There is an array of behind-the-scenes content across all of their social media platforms.
If you head to TikTok, you can join Käärijä where he teaches his favourite dance moves; while over on YouTube, Croatian act Let3 play Connect 4. You get to see all the acts outside of their performances and also get to see their relationships with each other.  
The atmosphere at this year's contest was like no other. Aaron Spencer, content creator for PinkNews was live in Liverpool reporting on the event. He said, "The atmosphere surrounding Liverpool was euphoric.
"You felt a sense of togetherness with people you had never even met before. It was the best Eurovision song contest ever and nothing will ever match the buzz surrounding the city of Liverpool that week."
3) Will Ferrell fan? He's in a Eurovision film!
Eurovision Song Contest: The Story of Fire Saga is an American musical comedy film. It was released in 2020 and follows the story of two small-town singers from Iceland chasing their dreams and chances of performing at the famous global music competition.
With an A* cast featuring Will Ferrell, Rachel McAdams and Eurovision favourites Conchita Wurst and Loreen, it's a must-see movie. You can watch it on Netflix. 
'Eurovision Song Contest: The Story of Fire Saga' stars Will Ferrell, Rachel McAdams, and @thatdanstevens reveal their favorite fictional bands. pic.twitter.com/nNluGhd3y0

— IMDb (@IMDb) June 30, 2020
4) Listen to the Eurovision Song Contest Podcast
Yes, you heard us right – Eurovision has a podcast. With 28 episodes, the official podcast brought to you by EBU takes you behind-the-scenes and offers exclusive backstage access.
There are interviews with this year's contestants, Eurovision megastars and the people that work so hard to make the show the extravaganza it is.  There is also the official podcast from last year's show available as well; so, if you want to hear from 2022's contestants and relive the magic of last year, you can.  
5) Start planning a party for next year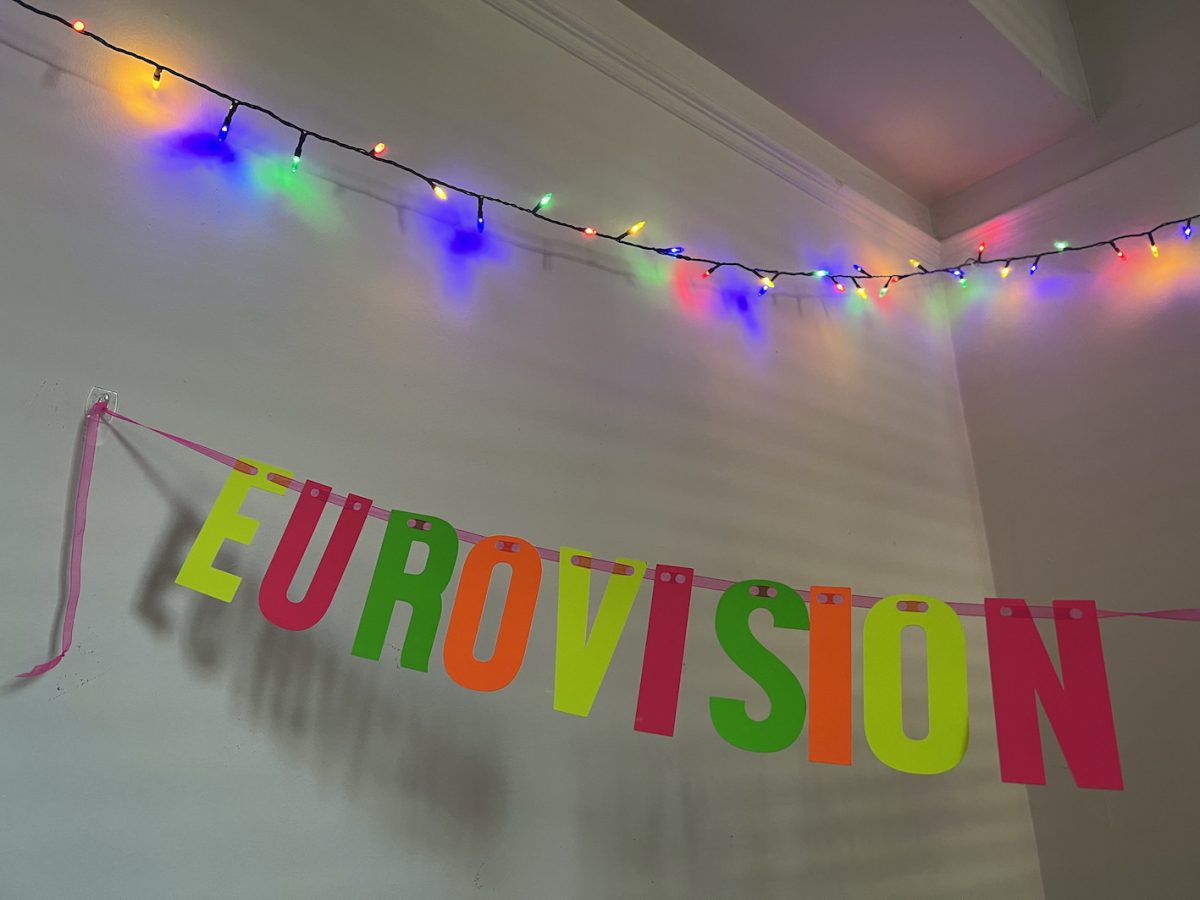 In the spirit of Eurovision, it's never too early to start planning for the next one. Whether you host a party at a venue or host a classic Eurovision house party… get planning!
You could make some bunting, start preparing some score cards or even start planning a getaway to Sweden to celebrate next year's Eurovision – both in style and in the centre of all the action. Planning and preparing in advance has never hurt anybody. 
Mat Martin, 23, a University of Derby law student and long-term Eurovision fan and member of the LGBTQ+ community, attended a Eurovision Party this year and said: "I had the best time. Watching Eurovision with all my friends, makes it so much more enjoyable.
"All of the decorations, score cards and crazy costumes, create the most entertaining atmosphere. Try a Eurovision party, they're the best type of party."