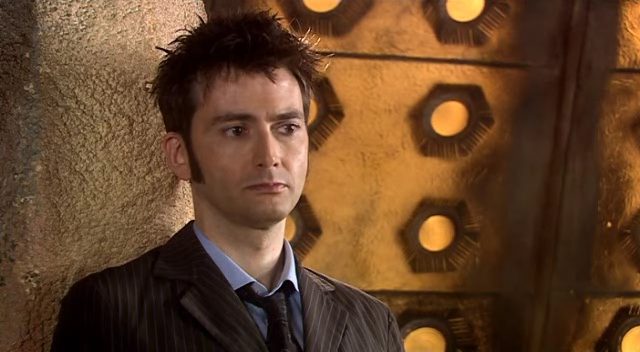 The BBC announced last night that former Doctor Who actor David Tennant is returning to film scenes for the show's 60th anniversary next year.
Doctor Who fans have rejoiced that the former Doctor and companion Catherine Tate are finally returning to our screens.
It will be the first time David Tennant will play the doctor since the show's 50th anniversary special in 2013.
They're back! David Tennant and Catherine Tate return to Doctor Who ❤️❤️➕🔷 #DoctorWho

Read more here ➡️ https://t.co/kdsAkcYA8C pic.twitter.com/3iBfEnmDa1

— Doctor Who (@bbcdoctorwho) May 15, 2022
Catherine Tate will also make her comeback as loveable companion Donna Noble for the first time since 2010. 
When the duo were first together in series four, it became the highest-rated Doctor Who series in history. 
So it's no wonder that returning show-runner Russell T Davies is so excited to have them back. 
Speaking to the BBC, Davies announced the duo's return: "The only thing I can confirm is that it's going to be spectacular, as two of our greatest stars reunite for the battle of a lifetime."
Although, he was very coy when asked what's to come. 
Fans were amazed and excited by the announcement, only weeks after Tennant said he knew nothing about the show's direction. 
Here are a few of the best responses:
There are three main times where Doctor Who is at its most popular:

When a new era starts

When there's an anniversary special

When David Tennant is in it

Doctor Who is doing all three *at once*

— Tharries (@TharriesYT) May 15, 2022
david tennant and donna noble making a return i don't think my heart can take this news pic.twitter.com/ueIM43Ubbg

— tas (@taspt2) May 15, 2022
However some fans were tweeting support for other doctors from the show's history to turn up in the 60th special.
Mainly the 11th and 12th Doctors, Matt Smith and Peter Capaldi.
Blue sky thinking but what if next week they announce Matt Smith and Jenna Coleman are coming back… and then the week after that they announce Peter Capaldi, Pearl Mackie and Matt Lucas are coming back… LET ME DREAM. https://t.co/Edx3EGPhU1

— Ben 🎬 (@ReelEnthusiast) May 15, 2022
All of this news comes after the announcement of the 14th Doctor Ncuti Gatwa, who was revealed as the replacement for current Doctor Who star Jodie Whittaker 
Tennant and Tate are currently filming scenes for the 60th anniversary special, which is due to air in 2023.