Former call-centre employee Emily Betts has used the COVID-19 pandemic as a chance to drastically change her career path.
The 22-year-old was working within the holiday insurance industry before the UK lockdowns were initiated. This event saw her furloughed for just under a year, while several co-workers were made redundant, and sporadic returns to homeworking caused bouts of anxiety.
This inspired the young worker to pursue a brand-new profession that she had been contemplating for a while – and take her first step towards her new pursuit as a nurse.
Coming from a family of nurses, Emily, from Kent, was keen to return to a care home that she remembers fondly – with the opportunity to train with the people she had grown up with.
"I literally grew up [in the care home]," Emily stated. "I was about three years old and I would run around the halls of the place! So, I already knew everyone really well.
"When I decided that I wanted to be a nurse – I needed somewhere to go and train. So, I went back there to be trained by a specific carer who has been there for 12 years.
"When you're training, you're meant to just stand there and watch what they're doing. But for twelve hours, that's so boring – I nearly fell asleep. So, I said: 'Can I just do something? Anything?', and then they started getting me involved, I just started doing it.
"That was actually really lucky, because when I started doing it myself, I wouldn't have had any clue what to do if I hadn't started helping out. I just wouldn't have taken anything in."
The trainee nurse still has a long way to go before she can be fully qualified. But she is well aware of the difficult, yet exciting, journey ahead. This means working regular 12-hour shifts while juggling an intensive course to qualify for university.
"The reason I chose the three 12 hours was because I can do my studying four days a week in between," the former call-centre worker explained. "Because I've got to do my diploma. That means I won't burn out! If I worked five days a week, I would just burn out. At least this way, I feel like I'm getting a mini holiday.
We've been doing our best to raise awareness of the many different roles that make our NHS incredible

But there is no getting away from it – Nurses are indeed awesome!

Please RT if you agree 💙 pic.twitter.com/cqvbHG8yK5

— NHS Million 💙 (@NHSMillion) April 29, 2021
"I can finish my diploma by December this year, and that's what I want to do. It depends how hard you work, really.  It's essentially a foundation course for university to get in, studying human biology. The good thing about it is it's just coursework – no examinations.
"I completely made up a volcano on my geography exam back in school – so, I don't think I'm going to be any better now. They're awful. I hate them so much. I've always been really good at coursework, because you just learn as you go. But I will still have to do exams once I'm onto the nursing degree."
As Emily works hard to gain her new career, she is also feeling the benefits of her perseverance. Working as a nurse amidst the coronavirus pandemic seems to have changed public perceptions on NHS workers nationwide.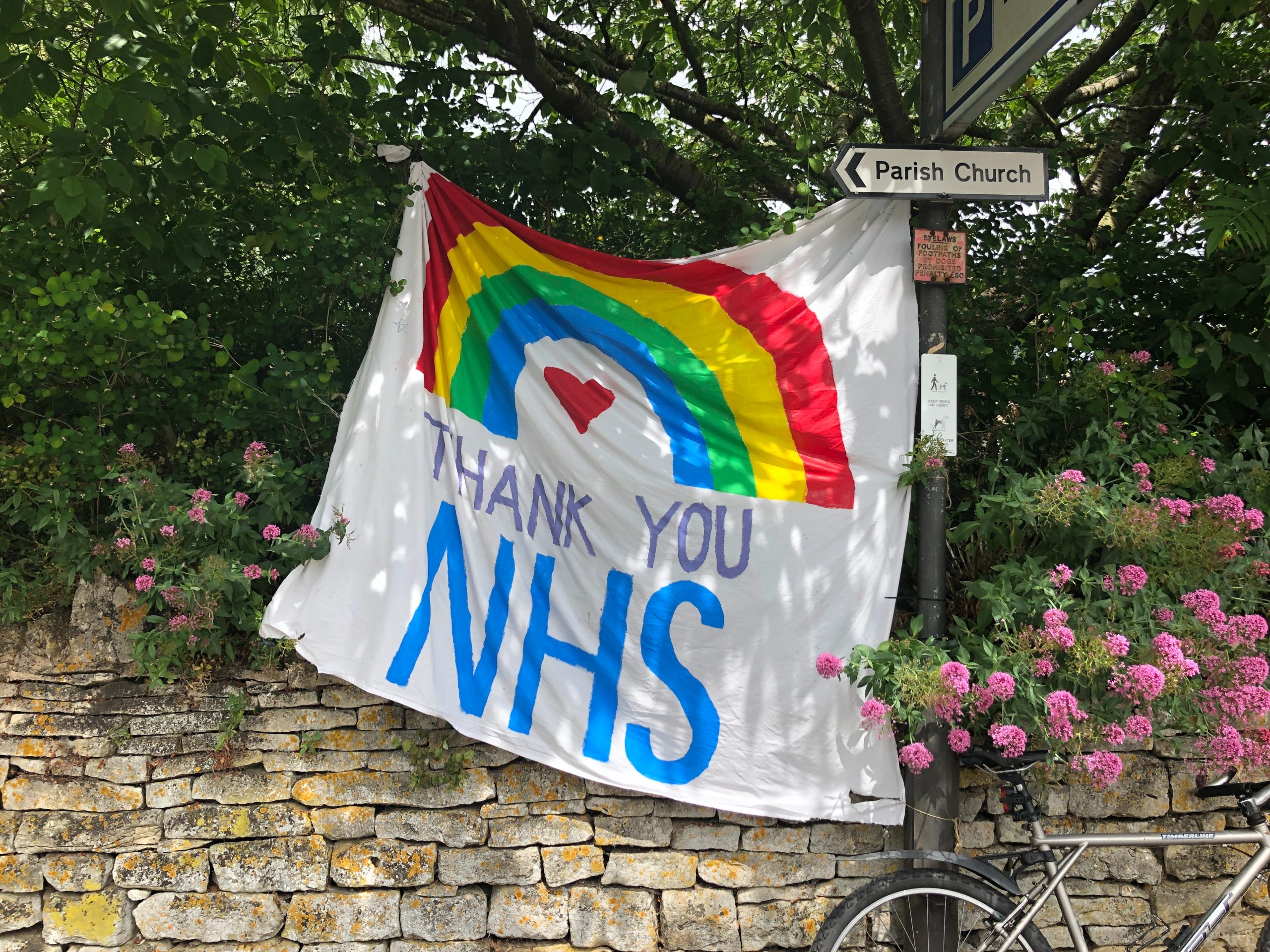 "The community of carers and nurses is just something else," Emily said. "There's a newfound respect when you're walking out in your scrubs. There's a woman in Tesco who works on the counter and she never talks to me when I order something. I walked in with my scrubs and she said: 'Ooh long shift for you then? You must be knackered!' and I was like: 'Yeah!'.
"She's never talked to me before, and yes it was a very hard shift and thank you for asking! People do try to spark up a conversation with you more, that's what I've realised. Everyone's very respectful of what you do."