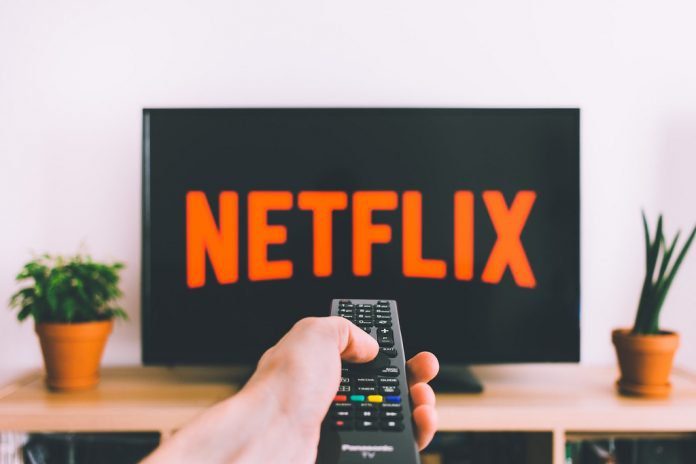 With coronavirus crisis leaving us all confused and uncertain, rumour has it we all might need to isolate at some point (but hopefully we won't have to).
So if the UK does go into lockdown – or you have to self isolate – then you could watch some movies to pass the time.
There are so many movies to choose from but one category that is guaranteed to keep you on the edge of your seat is the thriller genre.
We have selected five thriller movies, including some classics, that are currently available on Netflix and have received a five-star review (or above) from IMDB, which you can enjoy from the comfort of your home, whether or not you're in quarantine. Happy watching!
YOU 2018
An American psychological thriller series which is also based on the books by Caroline Kepnes. This follows the life of Joe Goldberg (Penn Badgley) a book store manager who meets graduate student and aspiring book writer Guinevere Beck (Elizabeth Lail) and falls in love at first sight. Their story has many twists and turns and will definitely keep you on the edge of your seats. 7.8 stars in IMDB
Are you looking for a show to watch and missed the premiere of #YOUonLifetime? Catch up On Demand with your TV provider! #WatchingYou…👀 pic.twitter.com/vRJewn8vZT

— YOU (@YouNetflix) September 11, 2018
Silence of the lambs 1991
Clarice Starling, an FBI agent, seeks help from Hannibal Lecter, a psychopathic serial killer and former psychiatrist, in order to apprehend another serial killer who has been claiming female victims. This scores 8.6 stars on IMDB.
The Silence of the Lambs pic.twitter.com/ALenePt1ea

— بلوط (@bloooot7) March 14, 2020
Se7en 1995
A serial killer begins murdering people according to the seven deadly sins. Two detectives, one new to the city and the other about to retire, are tasked with apprehending the criminal. This scores a high 8.6 stars on IMDB
Watch Se7en (1995) on Flixano
Start Free Trial: https://t.co/H8ut01Yz8D#Se7en pic.twitter.com/nqDVT32NMw

— Flixano Movies (@FlixanoMovies) March 16, 2020
Unforgettable (2017)
Julia (Rosario Dawson) falls in love with David (Geoff Stutts), a handsome divorcee, and gets engaged to him. However, David's former wife Tessa (Katherine Heigl) who still loves him, decides to ruin Julia's life. This scores 5.1 Stars on IMDB.
Friday: 'Unforgettable' – Katherine Heigl in a dark thriller of a woman scorned. @un4gettablefilm https://t.co/W1I60yoEiJ pic.twitter.com/U0xBH6j7nT

— Nu Metro (@numetro) May 25, 2017
Shutter Island (2010)
Teddy Daniels (Leonardo DiCaprio) and Chuck Aule (Mark Ruffalo), two US marshals, are sent to an asylum on a remote island in order to investigate the disappearance of a patient, where Teddy uncovers a shocking truth about the place. This scores an 8.1 on IMDB.
Shutter Island (2010) pic.twitter.com/ZiPHAFXSpE

— 🎬 (@picturesonmovie) March 15, 2020