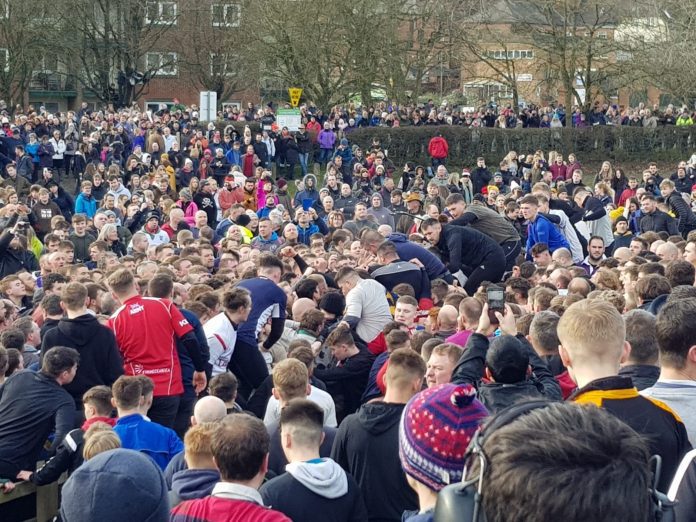 It's been an action-packed day one of Shrovetide in Ashbourne – and these great photos sum up the event perfectly.
Our reporters have been out and about in the town all day to bring you the latest news, updates and reaction from Ashbourne Royal Shrovetide 2020.
And, from photos of rare glimpses of the ball to cute four-legged friends enjoying the action, they haven't missed a moment of a great first day of action.
Don't forget to follow Storyhub Derby all week for the latest news from the event in Ashbourne – and be sure to join in with the conversation on @StoryHubDerby on Twitter.
In the meantime, check out our photo gallery from day one, below:
All the action from day one of Shrovetide