A team of Specialist Sports Journalism students from the University of Derby is out in Minsk, Belarus to cover the 2nd European Games. Ross Barnett, who is covering cycling at the games, gives an insight into his experience so far…
After a long day travelling to Belarus, followed by another spent attaining our accreditations in Minsk, it was time to get to grips with the job in hand for the coming week or so – covering the European Games for the competition's official news service.
My first working day involved meeting up with my news service team for the cycling events. Having been in contact ahead of the trip, we got along very well. The team consists of a Geordie, a Swiss, a Belarusian and the team leader Leo, who is Dutch.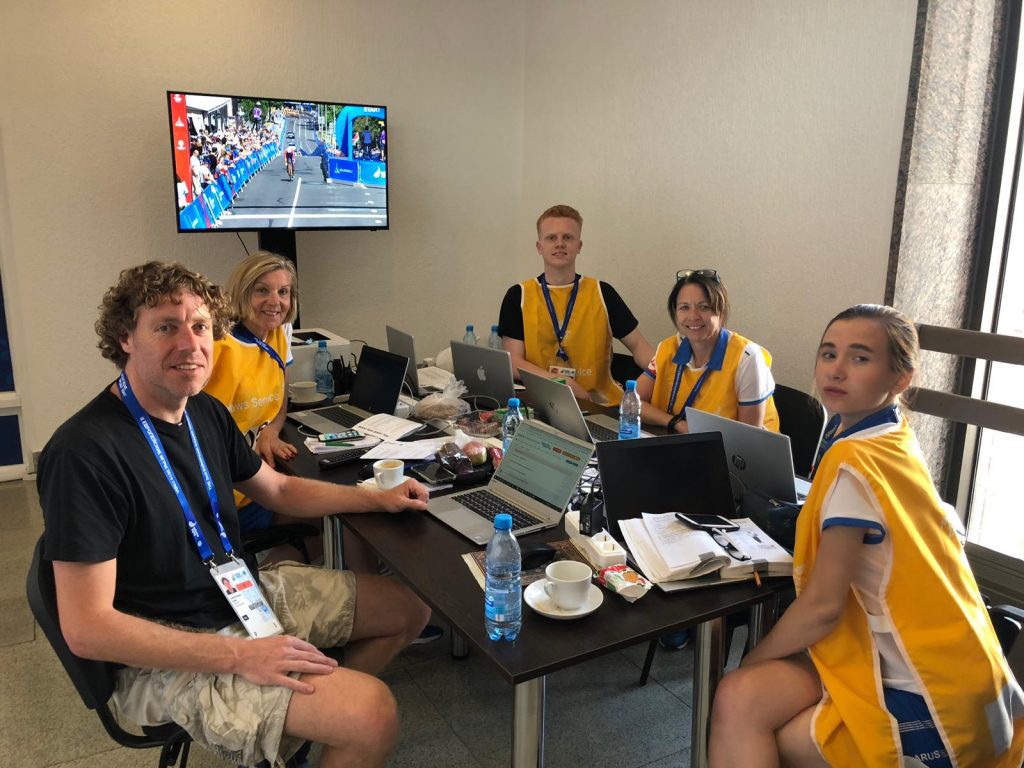 First, we had to work out what the plan was for the next day's event, which was the women's road race. Having already written a preview for all the events I'm attending, I had knowledge of which riders could be in with a shout of the medals. All that was left to do was work out the mixed zone and other small logistical issues – mainly involving a lack of free food!
That night we managed to secure access to the opening ceremony. Seeing all the athletes, and learning about the Belarusian culture, really got us in the mood for the upcoming week and a bit, especially after the journey over.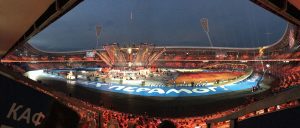 The morning saw me up and out for 10am, making my way to the Palace of Republic for the start of the road racing. To my surprise I learned that Marianne Vos, one of if not the greatest female cyclist of all-time was down to ride. She had recovered from a crash last week which had seen her hopes of riding initially shattered. This news along with knowing good friend, and someone I used to train with, Alice Barnes, was also riding.
The race itself was better than I expected, with countless attacks that eventually saw an elite group sprint into the finish. Watching on from the office prior to running down to the mixed zone, a strong Netherlands side took the top two places. One of which, of course, was Marianne Vos. Third went to a Belarusian rider, that sent the home crown bonkers. Barnes just missed out on the medals, sprinting home for fourth position.
Running down to the mixed zone, I knew who I wanted to interview. We each got assigned a rider to speak to, and Vos was my target.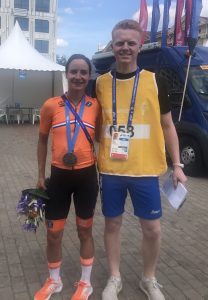 Knowing how jealous my dad would be of this opportunity, I quizzed her on the race and Belarus itself. Massively starstruck, I shook her hand and wished her well, before running back inside to type up some flash quotes.
After sending all the content off, the news team went for a celebratory drink, on what was a very successful day. The next day we knew there were 141 riders for the men's race, almost double the number of the women's race.
Another late evening came, as we all hung around in McDonald's clinging to any WIFI signal we could find.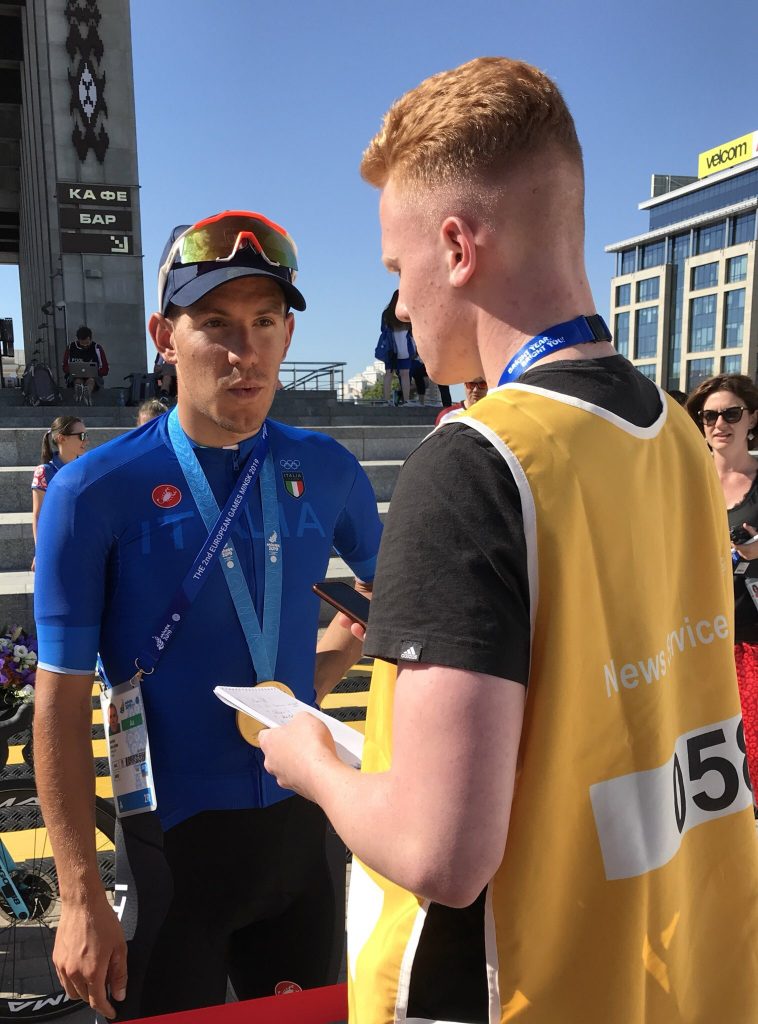 The men's race the next day followed the same pattern, however this time I got to interview the gold medallist, an Italian. He was also very polite, and gave a perfect English interview.
I then also grabbed a quick work from a Luxembourg rider and a Slovakian rider who were in the first breakaway of the day. All this experience feels priceless, as you can't beat working in a fully functioning news service, especially at an event such as this.
In between the road race and the time trials I had a day-off. After a lie-in, myself, Ivo Stoychev and Dan Connor went over to Graffiti street to see some street art as well as exploring the rest of the city.
After tasting some of the local food, Dan and I wandered over to the Dinamo Stadium. With no athletics on, we had the 22,000 venue to ourselves, so were able to explore trackside. During my time there, I did a quick interview for BBC Radio Derby, on my experience in Minsk so far, which I thoroughly enjoyed. That night, after a couple of phone calls home it was straight to bed, knowing I had an early start to the next day for the time trials.
Time trials can be the most boring events in the world, but both the women's and men's events were the opposite. The women's event saw Swiss rider Marlen Reusser dominate proceedings, with two brits battling it out for the bronze medal. Alice Barnes was one of them, and missed out by 0.8 of a second to her fellow team-mate Hayley Simmonds. So, two fourth places for Barnes, and she was evidently gutted when I delivered her the news when she entered the mixed zone, and so was her mother Sue, who had asked me to keep her updated with her daughter's times.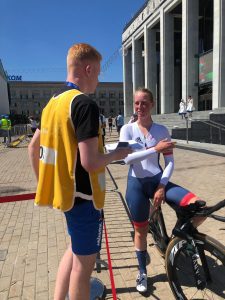 Bronze for Simmonds was something to shout about though, and I also grabbed a word with her as she walked through the mixed zone.
The men's time trial followed the same schema, except this time a Belarusian dominated the time trial. Yasil Kiyrienka retained his title, much to the joy of the home crowd, and I got to speak to the silver medallist, Nelson Oliveira. He again gave an English interview, along with Irish rider Michael O'Laughlin.
I also received my first denied interview, as I tried to speak to fourth place Ryan Mullen. I understand why though, as like Alice, he had missed out on a medal by roughly a second so probably didn't want to talk about it.
Tomorrow I have another day-off, so I shall be exploring more of the secrets this city holds before returning home on Sunday.