There are so many great independent businesses within the small market town of Belper, that this top 10 only features just a small selection of them. The town is home to various cafés which all offer something different, gift shops full of hidden gems that can only be found in the town and numerous boutique clothes shops that cater for everyone. So, here's a guide to just a few of the many independent businesses in Belper…
Opening last year, this modern men's clothes shop brings up to date fashion for a reasonable price to the town. The small, edgy shop stocks popular brands such as Nicce, Weekend Offender and Sneaky Steve, attracting men of all ages. With the cutting-edge Ghost barbers upstairs, it's a perfect opportunity to get a whole new makeover with a fresh trim and a new outfit.
Strut Menswear is located on Strut Street, just off the main shopping street, King Street. It is open Monday, 9am until 5pm, Tuesday to Friday, 9:30am until 5pm, and Saturday, 9:30am until 5:30pm.
Ghost Barbers is open Monday to Friday 9am until 5:30pm, opening until 8pm on Thursday, and on Saturday, 9am until 3pm.
This established café celebrates all things chocolate, selling handmade artisan goodies that are made by a local chocolatier just around the corner. It also offers an extensive food and drinks menu, with different specials every week. In its 10th year, this little café is famous for a lot of reasons; the unique chocolates, the homemade sweet and savoury scones and the cake of the week, and not forgetting their incredible hot chocolate.
The café is situated opposite Strut Menswear on Strut Street, and is open Monday to Saturday, 9:30am until 5pm.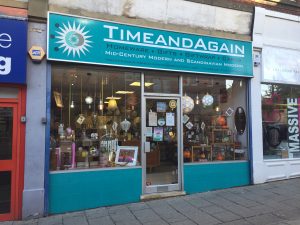 One of the many gift shops in Belper, this is a perfect place to pick a gift for any relative or friend. The shop stocks everything from original artwork cards, Orla Kiely kitchenware, Hello Sunshine pins plus much more. The shop is a haven full of special things for that special someone.
Located on King Street, the shop is open Monday to Friday, 10am until 5pm, and Saturday, 9:30am until 5pm.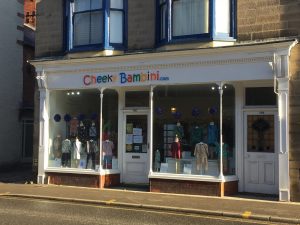 This lovely children's clothes shop is located just outside of the main shopping area, yet it is extremely popular with the mums and dads living and visiting the town. There's so much cuteness on offer, it's difficult to say no to the adorable soft toys and the funky patterned little pieces. The shop is just up the road from the soft play centre, Chuckle Butties which is near the River Gardens and the Mill, therefore families that are walking to or from the town centre will discover the wide variety of products the shop has.
The shop is located on Bridge Street, opposite the George and the Dragon pub and is open Tuesday to Saturday, 9am until 5pm.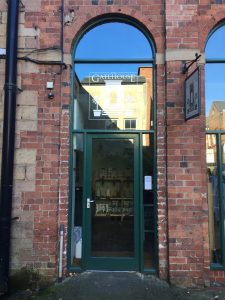 Located in De Bradelei Mill, this little shop aims to make a big difference to the world. Selling everyday products such as food in paper bags or containers, reusable items, plastic-free alternatives to shampoo, soap and toothpaste plus much more, all to help reduce plastic usage. The shop also stocks up-cycled furniture and everyday essentials like washing up liquid and fabric softener which are all environmentally-friendly. The shop is perfect to visit if you want to contribute to this worldwide cause, and set yourself the challenge of using only planet friendly items.
Open Wednesday to Friday, 11am until 2pm and on Saturday, 11am until 4pm, it is located in De Bradelei Mill shopping village on Chapel Street next to Morrisons petrol station.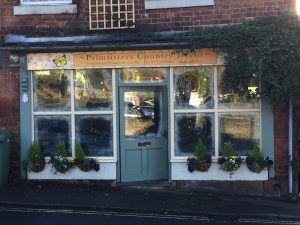 This quirky, peculiar gift shop displays all sorts of unusual gift ideas, or just a treat for yourself. There's so much to discover over both floors in the shop in the many differently dressed rooms for every occasion including the Christmas, children's and homeware rooms. Primsisters also make their own personalised signage, which can add a wacky feature to your home. Another venture created by the team is O Little Shine Designs, which sees the creation of soft artist bears. Extremely popular with children and adults alike, they are a perfect gift for a new born child or to commemorate a special occasion, and can be loved for years to come.
Primsisters is located on High Street, opposite Short Lands car park and it is open Monday to Saturday, 9:30am until 5pm, and on Sunday, 10am until 4pm.
Click here to find out more.
The popular deli offers all sorts of fabulous local produce and items from further afield. Fresh Basil has a catering service as well as a variety of traditional and more unconventional cakes, like the Mars bar and homemade fudge brownie cake to try. With a great range of food and drinks, you can pop into this cosy find and watch the world go by. Treat yourself to a piece of cake, and while you're at it, you might as well try a savoury snack that you've never come across before, like different cheeses, chutneys and breads.
Situated next to Strut Menswear on Strut Street, the deli is open Monday to Saturday, 7am until 5:30pm, Wednesday 6:30am until 5:30pm and Sunday, 10am until 2pm.
The extremely unique restaurant offers an exclusive menu full of small plates that change every month to reflect the season, using luxury ingredients to their best potential. The dining experience is one that is all too rare, holding tasting evenings with a nine-course meal that shows the best of British produce. Why not book yourself in for an evening of tasty delights that will leave you with a new perspective on fine dining, and an appreciation for usually overlooked ingredients.
Located on Campbell Street, just off King Street, the restaurant is open Wednesday to Saturday, 5pm until 9pm, and on Sundays, midday until 3:30pm.
This gift shop offers a range of unique finds that truly does gives you inspiration to love your garden, and your home. Pick up many special items like Christmas decorations, clocks, and Harry Potter memorabilia that will give your space character and allow you to put your own stamp on it. A regular at the Fabulous Places markets at the Roundhouse in Derby, it always has something new and different to gaze upon.
Located on King Street, the shop is open Monday to Saturday, 9:30am until 5pm, and on Sunday, 10am until 4pm.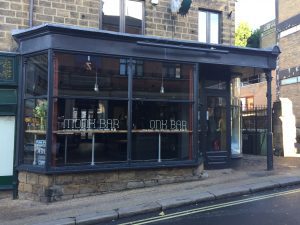 With various pubs and bars, the town offers a vibrant night life to explore. Monk Bar is a small bar at the top of King Street, that draws people in with its array of popular cocktails, offers and outdoor seating. The modern, wooden interior and the friendly staff make sure a good night is in order, especially when serving the many varieties of cocktails such as Pornstar Martini and Pina Colada to name a few.
Monk Bar is opposite the Ritz Cinema and is open Monday to Wednesday, 4pm until 11:30pm, Thursday and Friday, 4pm until midnight, Saturday, 1pm until midnight and Sunday, 1pm until 11:30pm.
For more information about Love Belper and the Winter Food Festival, click here.