What is Instagram without food and food without Instagram?
Millennials are changing the restaurant industry because of obsessive #instafood posts.
People used to look for restaurants selling cheap food or large portions of food but now they are looking for food that can be Instagrammable – that it simply looks good.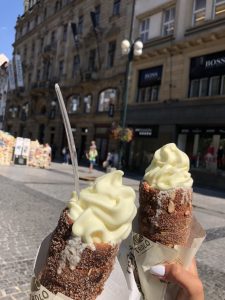 Foodies are searching for unique dishes with bright colours, macarons, flower salads and 'wowfulls.'
But the most popular food on the social media site seems to be the avocado.
It is adored by millennials and can be found everywhere, in toast, salads, juice, burgers, everything.
Style over substance. This slippery, green fruit can only be consumed with something else and plenty of seasoning.
Nowadays, what our food looks like turns out to be more important than any other detail in a meal.
Go to any restaurant and you can see groups of friends taking a picture of the table before they start to eat.
But good food is not always photogenic.
Maybe the tastiest, most delicious meals are not even posted.
And we we stop with the avocado obsession now?