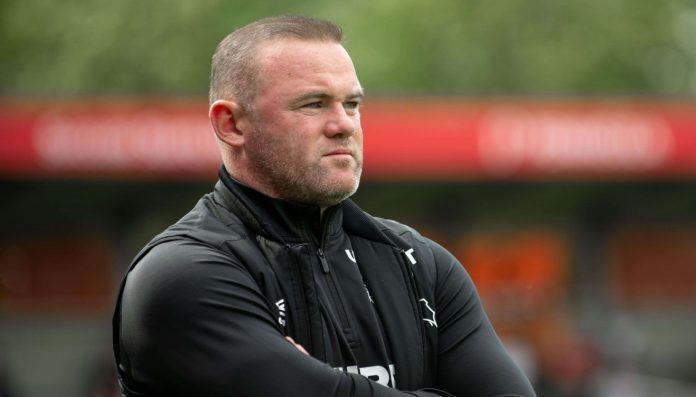 In view of Juventus receiving a 10-point deduction this week, it got us thinking about other teams who had suffered points deductions in the past.
Juve haven't been relegated or stripped of any league titles – but the effect of 10 points being removed means no Champions League next season at the Allianz.
Despite the club denying any wrongdoing, the punishment stands.
This ranks sixth highest points deduction in Serie A history. These deductions haven't been uncommon in English football – but what are the most severe points deductions from the Premier League and EFL?
1) Luton Town – 30 points
Current Championship play-off finalists Luton Town suffered the biggest points deduction in English Football League history back in 2008-09.
A story of a club being going into administration, the deduction took away from them what would have been a midtable finish.
The Hatters finished the season on 26 points and bottom of League Two, seeing them relegated to the Conference National alongside Chester City.
Since then, it has only been positive for Luton, as they are only one win away from the Premier League at the time of writing. Manager Rob Edwards, taking over from Nathan Jones, has done well. Will there be a happy ending to this fairytale?
2) Derby County – 21 points
In 2021, following issues with finances eventually resulting in the club going into administration, the Rams were dealt a 21-point deduction.
Despite the best efforts from their squad and manager Wayne Rooney, Derby were relegated with 34 points. The biggest disappointment was that without the deduction, they would have achieved a 17th-place finish, surviving by 18 points.
Following their relegation to League One, the Rams made multiple top signings, from David McGoldrick to Conor Hourihane, alongside promoting youth like Eiran Cashin. Despite not grabbing a play-off place, the positives are there and promotion isn't far away.
3) Bournemouth – 17 points
In the same season as Luton's huge deduction, now Premier League, Bournemouth also suffered a points deduction of 17 points.
The Cherries started the 2008/09 season on -17 points leaving Kevin Bond's side, at the time, with an uphill battle to survive.
The south coast side managed to catch up on their deduction and amass a further 46 points to stay up by nine points. The Cherries followed up this achievement by securing promotion to League One in second place the following season.
Who would have guessed after their points deduction six years later Bournemouth would be a Premier League side? Other than two years in the Championship, they have been a consistent Premier League side since 2015. Magic from Eddie Howe and Co.
4) Leeds United – 15 points
Leeds United began their League One season on -15 points despite an appeal from their chairman Ken Bates at the time.
A successful season for the West Yorkshire outfit as they went all the way to Wembley to play Doncaster Rovers in the play-off final. They went on to lose 1-0 on the day but still a positive season given the issues at the beginning.
A tough spell in the 2010s for Leeds, but following the appointment of Marcelo Bielsa everything got brighter at Elland Road. Promotion in his second season and survival in the Premier League following that. Will they stay up this season?
5) Portsmouth – 9 points
Back in the 2009/10 season, Portsmouth were deducted nine points for going into administration.
Despite already being bottom of the league at the time, the deduction all but relegated them, dropping to just 10 points. This left the Fratton Park faithful 17 points off safety. The season finished with Pompey rock bottom on 19 points and relegated alongside Hull City and Burnley.
Sadly for Portsmouth and their fans, they never managed to recover back to the glory days of FA Cup finals and European football. However, they have been a consistent challenger in League One and have an EFL Trophy to boast about. Not all doom and gloom on Pompey Island.